A question to Ezpeleta and Viegas: who benefits from restrictions to the press?
OPEN LETTER TO MOTOGP BOSSES Yesterday we learned that the press is not welcome at the Sepang Shakedown. If the constructors fear that journalists may be spying on their secrets, well, they might want direct this accusation to each other. This behavior only exacerbates the decreasing attention the media has for the MotoGP.

Submitted by

Paolo Scalera

on Wed, 18/01/2023 - 14:27
Share
Attn: Carmelo Ezpeleta and Jorge Viegas,
and in C.c.
Claudio Domenicali
Massimo Rivola
Stefan Pierer
Koji Watanabe
Lin Jarvis
Last night, at 7pm, we learned that the press will not be admitted to the Sepang Shakedown beginning on February 5th.
Besides the timing – many of us had already booked, and paid for, airplanes and hotels with reservations that do not always allow for date changes – we would like to have an answer to this question: WHO BENEFITS FROM THIS BAN?
A brief summary of our winter work. Since the last Valencia Grand Prix, we and our colleagues have been committed to keeping the focus on a championship, the MotoGP, which did not show forth in media attention last year, with a substantial drop in spectators at the circuits.
We were able to do so thanks to the possibilities offered by modern technologies and, without profiting from it, we exchanged interviews, thoughts, and images.
This allowed websites worldwide the chance to offer their readers an overall picture, which was as global as possible, of what was happening (not much, actually) during these months, when the MotoGP is at a standstill.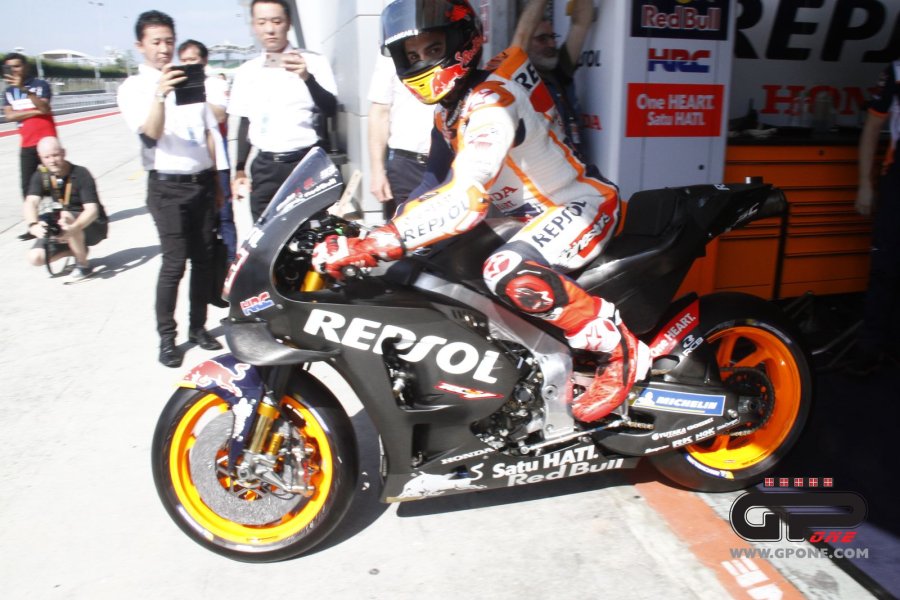 Carmelo, you know this because you are one of us: the passion to live needs to be continuously nourished. You cannot sleep for two months and then hope to awaken enthusiasm overnight. Without getting into pure gossip, we all continue to remind fans that Bagnaia, Quartararo, Marquez, Bastianini, and everyone else, from the MotoGP to the Moto3, as well as the Moto2 and MotoE, still exist, as they trained, and lived their lives.
This, at a time when worldwide motorcycling has lost –  due to a normal turnover caused by  age – champions and reference points for fans and the general press of the caliber of  Valentino Rossi, Jorge Lorenzo, Dani Pedrosa, Andrea Dovizioso, and others.
When we, at last, began breathing the scent of gasoline and tires, waiting for February 5th to return so that we can talk about the MotoGP again, we unexpectedly received this ban on attending the Sepang Shakedown.
We would like to remind you that the Shakedown gives us the opportunity to start a narrative from the beginning of February, without waiting for the official riders to arrive.
We would all have started writing and publishing interviews and videos – respecting Dorna's recommendations – moving from Europe to Malaysia. And, let me remind you, in most cases, at our own expense because, in the already scant group of aficionados, there are many freelance journalists. I am sure you will agree with us that, given the costs, it is one thing to have a dozen days available, but it is another to only have three. This is what is called marginal utility.
So, let me reiterate: WHO BENEFITS FROM OUR ABSENCE?
Do not tell us it was decided by IRTA or the Constructors, because they do not want PITAs taking their pictures or asking questions. We all know that during the tests, and especially in the Shakedown, it is the Constructors themselves that send their technicians to spy on each other at the garages. It is not the accredited journalists or photographers who leak secrets!
So, the secrecy excuse does not hold up. Secret tests are carried out in an exclusive manner on the track, away from prying eyes. Not with the competition on the same track.
We think there is something wrong with how the top motorcycle championship is currently managed. We have no say in the matter when it comes to the rules. This is Dorna's and FIM's job. We can criticize certain choices, or simply act as a sounding board for the various opinions of employees, riders, managers, and technicians. This is our job. But we think we can tell you when certain behaviors are detrimental to freedom of information, and not only end up damaging our work, but also the perception that fans have of the MotoGP.
After all, we are the experts in communication! It is useless to remind you that, years ago, the main general media sued to cover the entire championship, and now they do not anymore. They are able to do so, thanks to the handful of colleagues who would have been in Sepang starting February 5th and would have published news, photos, videos, and interviews. All available – and this is very important –  free of charge and without subscriptions.
Dear Carmelo, TV is fundamental, but the figures, which our sport desperately needs, are created by the press in its entirety. Because fans need stories, not just news.
And let us add a slight but very important detail: without us journalists in the pitlanes, how will the Constructors spy on each other, since they will not have us to mingle amongst? The opening photo of someone from Yamaha in front of the KTM garage is rather self explanatory.
Share