Max Biaggi Aprilia tester: today he would say no...
Max's name has been suggested as a replacement for Bradley Smith, but the Roman Emperor has a difficult nature and wouldn't accept a job if he wasn't sure about the project. With two riders aged 32 and 28 and with Biaggi (49) Aprilia would be the oldest team in the paddock

Submitted by

Paolo Scalera

on Tue, 09/02/2021 - 10:42
Share
The wind has changed and MotoGP, with the arrival of so many young guys from Moto2, is No longer a Country for Old Men ... despite the fact that once again this year Valentino Rossi will be on the grid and in a week he will turn 42.
Even the oldest rider in the premier class could however lose his record if Max Biaggi, albeit only in the role of test rider - who will turn 50 on June 26 after the championship has begun – were to arrive.
The old guard, therefore, are still hanging around, strengthened by their massive experience and with physiques tempered by ... war with some very tough rivals.
In fact, age is an opportunity, not an absolute value. Those who are young have a better chance of doing well, but being young is not enough to go well.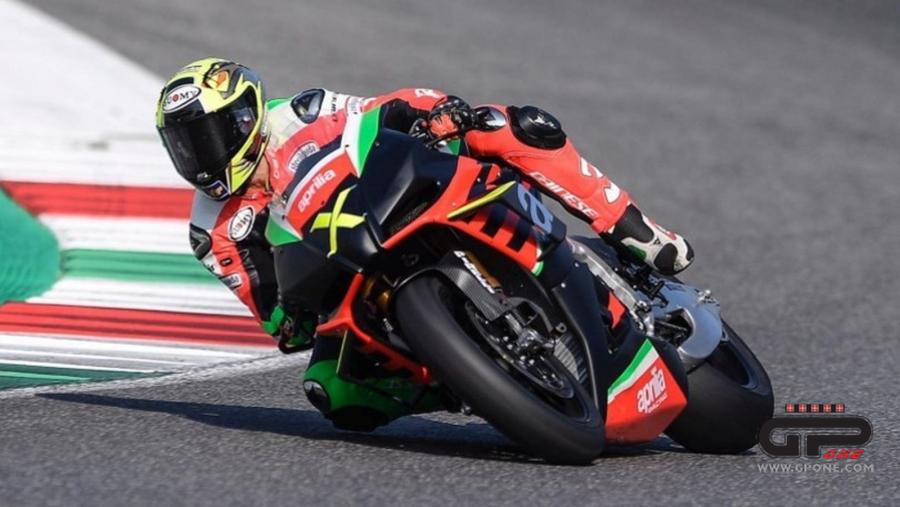 But why are we associating the name of Valentino alongside that of Max? It is certainly not to honour an old rivalry but because - as Carlo Pernat recently revealed - Aprilia has been thinking about putting Biaggi back on track in the role of test rider, in place of Bradley Smith who has refused to return to his role as tester.
Biaggi as Aprilia tester would immediately set a record for the average age of the three riders!
With Aleix Espargarò, 32, as the team's top rider joined by Lorenzo Savadori, 28, if the indiscretion is confirmed, the Noale house could immediately boast a record as the oldest overall team in the world championship!
The Veneto manufacturer, however, is hesitating. Massimo Rivola is not convinced, despite last year in Barcelona with the Aprilia RSV4-X the elderly Roman rider turned to shake some rust off with a time of 1.44 (Johnny Rea in Superpole 1.41.619, Bradley Smith with the RS-GP in Q1 1.40.838, Aleix 1.39.973). With a production bike with which he enjoyed testing and after replacing the reinforced swingarm with a standard one. Biaggi's same old habits, just to go into detail…
Could a 50-year-old Max Biaggi be useful for Aprilia, which to date has not yet replaced Smith and does not have a tester under contract?
Well, the question deserves a more articulated answer: the 6-time world champion is probably no longer able to break any lap records, but he is certainly able to continue the development of the engine and of those components that help to make a bike competitive.
In the end, however, the question is another: would Max Biaggi be willing to take on that role, adding it to his commitments in the Moto3 team? Probably not, unless he realizes that there is an important project behind it.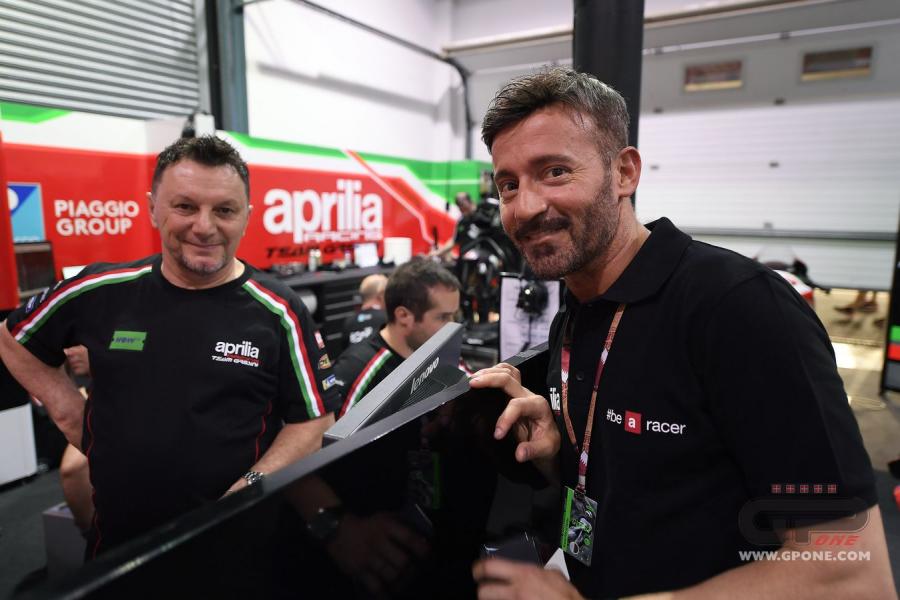 In fact, at the moment Aprilia is the only manufacturer that still has the 'concessions' that allow it to test anytime and anywhere, but it does not seem to be able to use this advantage that last year helped to project KTM among the best.
The problem therefore does not arise. Max Biaggi, if he were to be asked, would never accept a project without having a specific target. The Italian rider, in fact, is not under discussion, but the man himself, as we know, is full of flaws. Temperamentally he is difficult to manage and while Fausto Gresini was used mainly as a 'handler', without taking into account his experience, but has a good character, the Roman in the same situation would have brandished a sabre. Max has never used a foil in his life...
We remember some epic quarrels with Carlo Pernat, but also three world titles in a row. From the role of 'poster boy', called upon to lend his face, to a tester, the step is not short. Nor easy.
Share