When the end of a year draws near, on one hand the sums of the past season are drawn and on the other you look forward curiously to what might happen in the upcoming season. We would need to find a crystal ball under the Christmas tree to know what the future holds, but since we have no such magic objects, we asked our own Carlo Pernat to put on his wizard's cap and the Italian manager was ready and willing.

THE RETURN OF YAMAHA -"2018 will be more exciting than 2017, I am 100% certain - he assures - Why do I say that? Because this year Yamaha was knocked out of the battle for the Championship title too soon and it is the first time that has happened. Yamaha will be in the mix. They have always been a point of reference and their engineers will sort the bike and Valentino and Viñales will be in the game. It will be an exciting year above all for this reason and then we'll see what other Manufacturers will manage to take a leap in quality."
Who might be able to join the Ducati-Honda-Yamaha trio?
"Of all of them, I think Suzuki is the one with the highest potential, both because they have Iannone and because they will regain technical concessions - came his reply - I think it is still a bit soon for KTM, whereas Aprilia will be looking more toward 2019, but they'll need to invest more money."
As for his favourite, Pernat has no doubts.
"The rider with the number one on his top fairing is always the favourite for the following year - he points out - Marquez showed that he knows how to ride his bike as he should and Honda should thank him for that. I think he will beat Valentino in terms of the number of titles won. He is young and still has a long road ahead of him. He will be the man to beat. He is a phenomenal rider and he has gained great confidence. There is no doubt that he will be the favourite."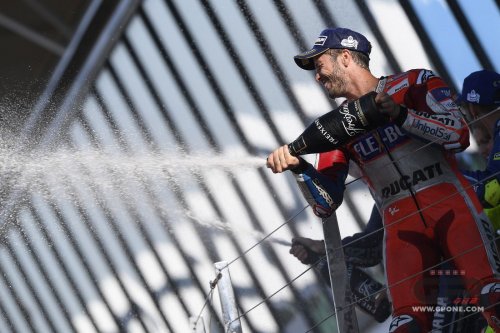 DOVI AMONG THE GREATS, LORENZO IN HIS FINAL EXAMS - In 2017, Marc had to reckon with a Dovi in brilliant form and according to Carlo, that was no fluke.
"Dovizioso was no miracle - he clarifies - he took a great leap forward in quality and once that happens, you can't go backward. I am sure that he will be in the mix for the entire championship season and I am also certain that Ducati will improve even more. Gigi has gotten us used to consistent progress. Furthermore, Andrea will start as a favourite, something that did not happen last year, and that will make a big difference, both from a psychological and practical point of view. When you gain confidence, you don't let it go."
If Dovizioso needs to confirm his performance, his teammate will be seeking redemption.
"Lorenzo must win for many reasons: because he is a 5-time world champion and he is a very talented rider, because he is very highly paid, because now the Ducati is a good bike and lastly because he is in his second year on it - Pernat lists - These are four reasons for which Lorenzo must do well. If he is unsuccessful, I think it will be more his fault than Ducati's. We are no longer talking about the Ducati that only did well with Stoner because he was the only one who knew how to ride it. I think Lorenzo did some good things toward the end of the season, but he should be expected to be a championship title contender. If he is not successful, it would be a wasted season and, in any case, I would be doubtful about him being re-signed for the same amount in 2019."
ZARCO, MORBIDELLI AND MILLER: MAKE ROOM FOR THE YOUNG - Zarco's is a hot name after his extraordinary MotoGP début. Johann demonstrated his ability to battle often at the same level as the best, but he is not on a factory team.
"Zarco is a strange story. He proved to everyone that he is a talented rider. He is aggressive, he rides well and he battles with the leaders in MotoGP - the manager explains - He made a leap in quality or perhaps he was already like that. None of us had bet on him. A lot will depend on what type of bike they give him. We are still not at the same levels as Formula 1, but we are getting there and if you don't have a good bike, it doesn't matter who you are, you won't go very far. The keystone will be the bike they give him. With a good bike, he'll be in the game. However, we are still talking about a rider who races for a satellite team and the secondary teams rarely beat the factory riders. I wouldn't expect him to be a title contender, but I could be wrong."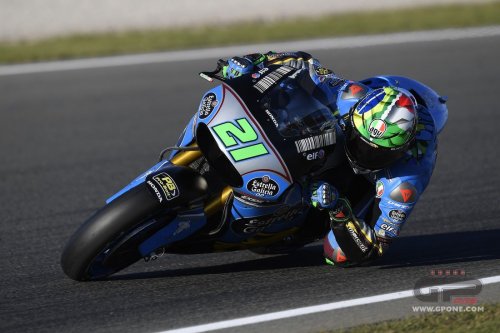 Speaking of brilliant rookies, Italy has bragging rights on one and he is the Moto2 world champion.
"I wouldn't expect Morbidelli to finish in the top 7. If he did, he would be an ace - says Pernat - Finishing in the top 10 would be his highest goal and that would mean a lot. It is clear that Honda needs to rely on young riders. They let Miller go and signed Franco, so I think he will be given the right conditions. This year he showed that he is very talented, but Moto2 was a bit empty without Zarco, Rins and Folger. Toward the end he battled with Luthi, who is not the most significant comparison. Morbidelli showed that he is very talented. I think that everything will depend on his mindset, more than on the bike. We'll need to see how he starts."
The prediction is almost complete, but before letting Pernat go, we still want to know who the surprise of 2018 will be.
"I have two names and one is Iannone, but more than a surprise, that would be a confirmation. The second is Miller, because he has a good MotoGP education. He is going to a good team that has nurtured many up-and-coming riders and he will have a good bike, in addition to official support from Ducati. I'll say Jack."
Time will tell if Carlo is right, but he still has something to say before 2017 comes to an end. What? Don't be in too much of a hurry.
Share