This year we started off with the best expectations and it seemed a good season to aim high, but the Italians in this first part of 2021 have not fulfilled their promise. Seven races have gone by and they had to settle for four podiums, three for Bagnaia and one for Morbidelli. A bit of a paltry haul to be honest, considering the expectations. On balance, this has been the worst start to the season for the Azzurri, who have not scored a win in the first seven races since 2014; that however was an unusual year, with the domination of Marc Marquez who won ten Grands Prix in a row.
This time, however, hopes were much higher with seven Italians on the grid and two, in particular, surrounded by massive expectations. For sure all eyes were on Franco Morbidelli, the 2020 championship runner-up. It might be a totally honorary title, but it is a sign of his competitiveness. Unfortunately, Yamaha put a spoke in the wheel, giving him the oldest bike on the grid, a 2019 M1 with some updates. It cannot be said that the Morbido is not making an effort, in practice he is often in amongst the best, but fighting in the race on a bike that regularly brings up the rear in top speed cannot work miracles. So he is tenth in the standings with just over a third of Quartararo's points haul.
It's a different story for Bagnaia, who is in one of the best teams on one of the best bikes. Pecco did not cut a bad figure at all when he arrived in the official team, showing that he knows how to manage the pressure that he brings with him. Three podiums are a good result, but the problem is that his brand-mates have done better: Miller has already managed to win two races, Zarco with a series of second places is Quartararo's closest rival. The man from Piedmont is fast, but he has a tendency to complicate his life too much and, in the end, he has picked up less than he deserved. His mistake at Mugello was understandable, while the weekend in Barcelona was below expectations. Out of all of them, he is certainly the one who can achieve a lot with a little more effort and in the next two races (Sachsenring and Assen) he will have to show what he's made of.
The situation of Italy's national hero Valentino is more complicated. Rossi has changed teams but not bikes, he has a factory M1, but he is not going well with one. At Le Mans and Barcelona there were some flashes of competitiveness in practice, but the races went badly, the first because of the rain, the second because of an umpteenth crash. Nobody (not even him) expects to see the Doctor of the good old days, but here we are at an all-time low. With the knowledge that an old lion always knows how to roar and there might still be some surprises in store.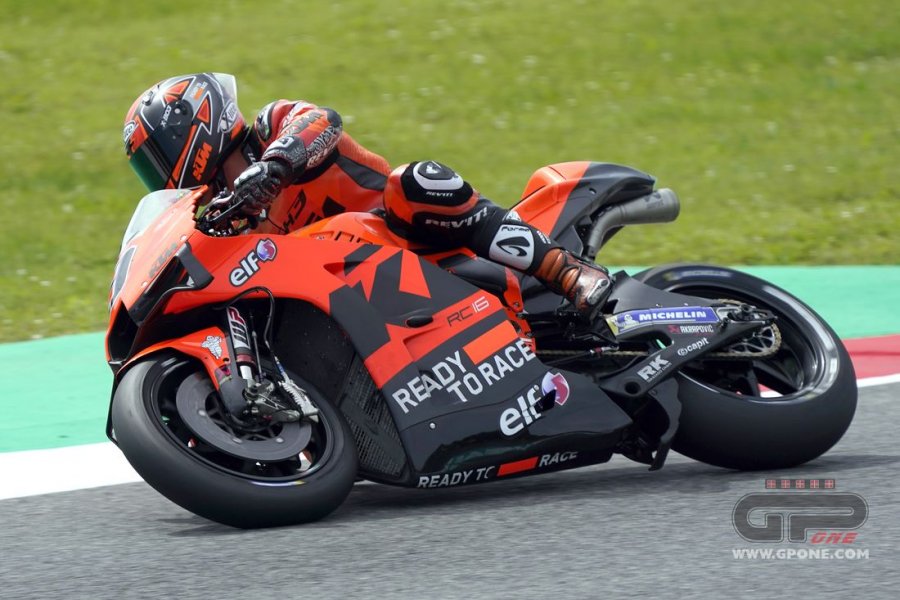 The hope is that Petrucci will also do the same. Danilo and the KTM don't really seem to be getting along well together and the only flash of joy came thanks to the French bad weather. It is true that the rider from Terni has not had the latest updates on his RC16 (the new chassis) but the performance of this early part of 2021 is not at the level of his history. Not having a signed contract for 2022 yet must not be a destabilizing factor, but it should give him that extra push that he hasn't shown so far.
And the rookies: in this case patience is the best ally and no one expected sparks from Bastianini, Marini and Savadori. Even if Martin has shown that nothing is impossible. For each of them, we will have to wait, with a mention of merit for Lorenzo, who after being thrown into MotoGP without any experience is not cutting a bad figure at all in one of the most balanced seasons ever.
For everyone, the goal is to rewrite the statistics… but of course for the better.