Renee Gracie was given the nickname 'Devil Princess' when she started racing as a teenager in karts. The Queensland girl was exuberant on the track and dreamed of reaching the American NASCAR championship. "I love speed, I love racing, I love overtaking," she said. An exuberant woman, also from a physical point of view, is a marketing dream, plus she had enough talent to create space for women in the sport, for example at the Bathurst 12 Hours in 2015, together with Simona de Silvestro.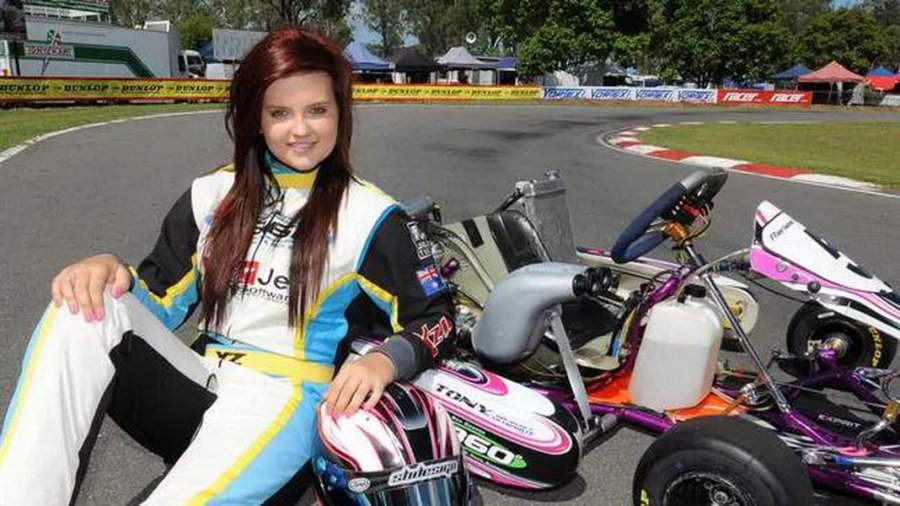 She became the first Australian woman to compete full time in motorsport and was popular on the track, but her success didn't last too long and, after finishing in fourteenth place in the Mount Panorama race in 2016, she was replaced as De Silvestro's teammate. Despite her talent and some good results, as she revealed in an exclusive interview with James Phelps of the Daily Telegraph, she left the sport without earning a penny. So she decided to focus on her good looks, changing completely career and dedicating herself to adult websites.
Now, at the age of 25, Gracie is cashing in as an adult entertainer, selling photographs and videos for a subscription fee of $12.95 a month.
"It was the best thing I've ever done in my entire life," said Gracie. "It put me in a financial position that I never could have imagined, and I really like it. I am making good money and I feel comfortable with what I do." Gracie told the Daily Telegraph that she was not able to make it when she was a racing driver. "I was not getting the results and I was unable to get the money needed to finance the races. I tried to do my best, but it came to a point where my dream has vanished. "
She then started posting explicit sex videos last year after making $3,000 in her first week and says her dad is backing her in her choice of this new career.
Source: news.com.au (here you can also find the video of the original interview), on Instagram you can find Gracie's profile here and information for accessing paid content.