Marquez always says that there'll be circuits where he'll struggle, but he's probably not talking about this year. Maybe he's referring to those in Finland and Indonesia. Meanwhile, he continues to collect victories but with the courtesy of leaving the cameras to his opponents who are intent on fighting tooth and nail for 2nd place, while he sits back and sips a cup of tea, killing time as he waits for them to arrive.

Dovizioso and Dall'Igna looked like they had lost their best friend. Instead, it was only their hopes for the world championship that were in critical condition. We should all go to the beach (as Valentino suggested), or to the public zoo, the important thing is leaving Marquez behind, or he'd end up winning there, too.  
THE GOOD – That would be Marquez if your job is to go fast on a motorcycle. At Le Mans, there was a choice between Marc or Alex. The result would have been the same. The French GP was a family affair, and the next thing we could expect is a cousin to bridge the incredible gap in Moto3. We might as well laugh about it because the other riders have nothing left to do but cry.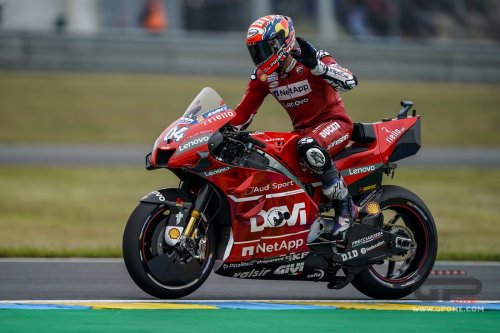 THE UGLY- Seeing 3 Ducatis reach the first 4 places just a few years ago would have been an event to celebrate with a shower of champagne and trucks full of oysters. Instead, everyone's gloomy face, from Dall' Igna on, seemed like those of someone who was sent to bed without dinner. The worst would be to start an in-house feud, with riders blaming the bike and engineers blaming the riders. Nothing that hasn't already happened before. It's best that a bit of recent history be reviewed in preparation for Mugello.
THE BAD - It can't get any worse, and Zarco discovered it during his home race. While Pol Espargarò did his magic with the KTM, Johann was like a tourist meandering down the road looking for a place to stay. Theoretically, like all the other circuits, Le Mans can only be ridden in one direction, but the French rider still managed to get lost.
THE DISAPPOINTMENT - Perhaps we really have to hope for 2020, studying astral conjunctions and more or less esoteric prophecies. Otherwise, the present is looking at an M1 that's not winning and is not even convincing, at a Valentino that - for better or worse - is always bearing the load as much has he can, of a Morbidelli who struggles to take that last step which would allow him to reach the big league, and of a Vinales whose performance is more inscrutable than the origin of the universe. Yet, there is also something positive for Yamaha. What is that, you ask? Read below.
THE CONFIRMATION - Fabio Quartararo, of course. Even in France, his was one of the most convincing races. He made a comeback, didn't make a mistake, and deserved another good vote on his report card. Yamaha's future (besides the M1) may already be here.
THE SURPRISE - Last year, Zarco was announced as being KTM's savior. Instead, the solution was already there, on the team. He has the face and determination of Pol Espargarò, who is becoming the emblem of the Austrian team. In recent seasons, he suffered on a non-competitive bike. Now he's enjoying his first gratifications. And he deserves them.
THE ERROR - Lorenzo Baldassarri doesn't seem to know half-measures: either he wins or he's knocked out. At Le Mans, he chose (so to speak) the second option and also imposed it on an innocent Pasini. The first place in the World Championship is still safe, but sometimes you have to know when to settle.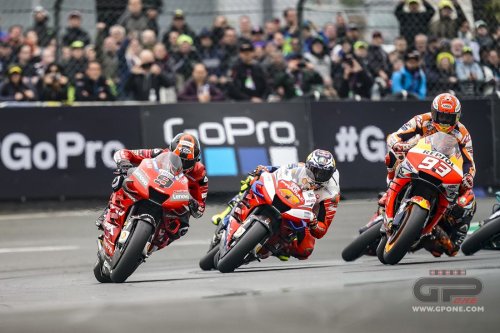 THE PASS - Nowadays, being able to get in front of Marquez, even if for a short while, is already deserving of a prize. Jack Miller did it, and that's why he was the winner of this (completely platonic) category.
THE INTERESTING FACT - Morbidelli. Hero of two worlds: Italy and Brazil. When riders are interviewed by the official TV channel of the championship, they're asked to answer in English and in their mother tongue. This doesn't apply to Franco, who also has to add Portuguese. A little extra work he does with a smile.
THE I TOLD YOU SO - Dovizioso, optimist on Saturday: "I'll be able to battle Marquez this time." Pessimist on Sunday: "I don't have the cards to play against Marquez".
Share