Luca Cadalora is leaving. He won't be at Valentino Rossi's side as coach next year. His place will likely be taken by Idalio Gavira, who currently carries out the same role for the Sky team, but it's too soon to be sure who will step into the three-time champion's shoes. Individuals of his ability, both technical and as a former rider, are thin on the ground.
"unfortunately we tried to keep Cadalora for the next two years but he has politely turned us down - confirms the 9-time champion - It's been a really great experience, I've had fun, we've had fun. Gavira was here at the tests, but we've not made any decisions yet. Unfortunately we're losing Luca, but I'm sure he'll be back to see us", concludes Vale.
A short but intense comment.
"I've decided to take a moment's pause - explains Cadalora - I've had three intense, wonderful years. It's been a fantastic experience with Vale. An extraordinary champion, not only as a rider but also as a person. This allowed me to last three years, a surprise for both me and him (he laughs). Right now I don't have it in me to continue... We riders are a little spoiled, we like to do things when we feel the urge to do so".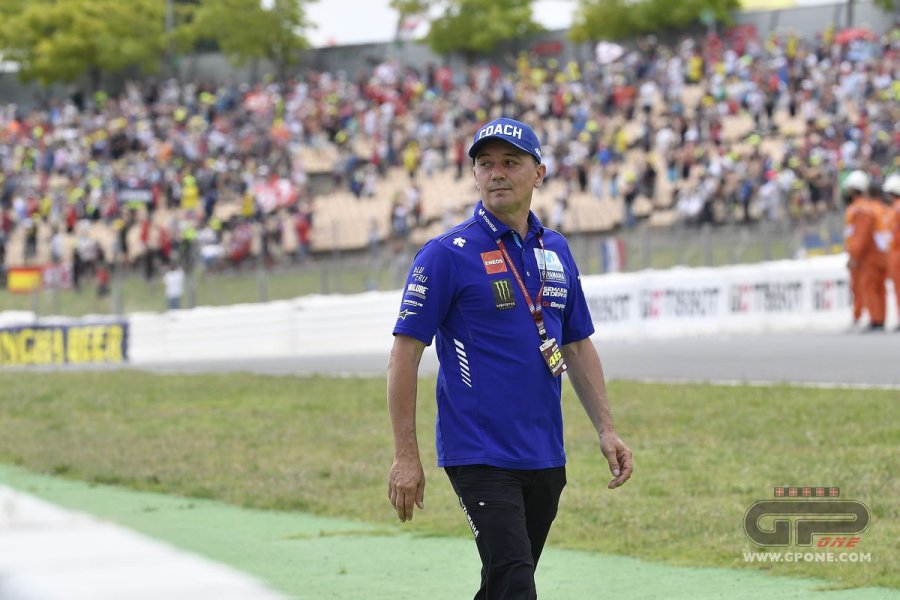 A A A short pause, to collect his thoughts, before Cadalora continues.
"The best thing is going out on a high. We're not leaving each other as people of course. I hope that the friendship we've built will last forever, on both sides. The MotoGP championship is long, there are many races I needed a little more time for my own things. My family: I have two girls at home and many hobbies that have taken a backseat. My passion for old rally cars that I prepare myself. I have a Subaru, two Mitsubishi Lancers and a Nissan Nismo. Yesterday I was together with Gavira, today he's on his own. I think he can contribute as I have done over the last years".
In certain respects, Luca Cadalora is irreplaceable: there are not many former riders with such a deep understanding of a bike's dynamics.
"From a technical standpoint I'm taking a lot away with me, because I'm a real enthusiast- continues Luca - I've had direct contact with the Yamaha engineers and was 100% involved with the team. It's been so satisfying, and I think they have all the elements needed to have a more competitive bike next year".
And so to the farewells.
What am I taking with me? The relationship with all those with whom I've worked: we've had fun, we've joked but we've also worked very hard. Vale's mechanics are extraordinary. I told them: now I know why Mick Doohan would beat me, because he had you guys as mechanics. These three seasons have been great, they've enriched me. It's been a little like racing for another three years, because I've always felt as if I were on the bike with Vale. What will I do with my coach's hat? Who knows, never say never. I've given three years of my life. And I gave many more when racing - right now i just feel like stopping for a moment".