Marc Marquez was already out of his leathers by the early afternoon, his Jerez test short, sweet but also intense. He can now enjoy a couple of days' rest before getting back to work at Mugello on Thursday. In Spain, the Honda rider focused on testing some new fairings.
"I had 3 or 4 different ones - he says - It's hard work and takes time and concentration, because often the differences are small".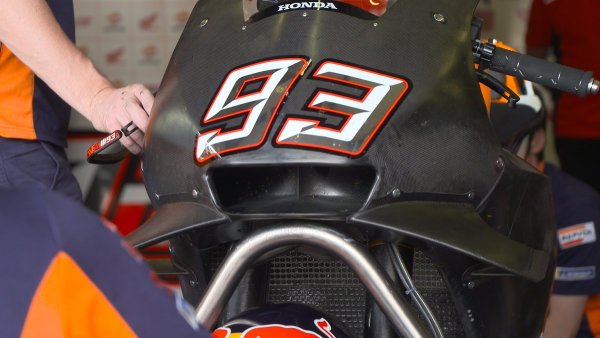 Have you found any positives in testing these new parts?
"Yes, but we're not yet 100% clear. This season, we can only homologate one new fairing and so we need to be sure. We need to carry out further tests at other tracks".
Might the Mugello test be a good opportunity?
"Our work there will be slightly different, focusing more on set-up. But I'll definitely test the fairings again too ".
A new aerodynamics element may help at Le Mans…
"Sure, we'll see how it goes at Mugello and then decide whether to play this card or not".
Is your Honda almost perfect now or is there more to come?
"During this first part of the season, we've focused on the engine, now we'll move on to the chassis. I think we need to improve the front and maybe we'll have something new for the test following the Barcelona race".
Did you test the soft tyre that Michelin brought?
"No, it's probably a compound that would work well on the flying lap but it's designed for Mugello".
You seem to have it all under control, how do you see the championship?
"These first four races have been really strange, all kinds of things have happened. Zarco is definitely very strong, but I'm also keeping an eye on Dovizioso: he was quick yesterday and will be all season long. I'm also looking out for my team-mate and the two factory Yamahas".
They appear to be in difficulty though, how can you explain the difference between them and Zarco?
"It's a strange situation. Johann has a different style, perhaps a little closer to Valentino than to Vinales, but if they don't know the answer… As an outside observer, I can say that Yamaha has lost a great rider".
Share