Ducati, introducing the GP18: new bike, old problems
LIVE STREAMING - As well as the new technical features, the tricky negotiations to renew the contracts of Dovizioso and Lorenzo take centre stage

Submitted by

Paolo Scalera

on Mon, 15/01/2018 - 11:20
Share
Today is the big day, the unveiling of the new Ducati GP18.
Will this be the year in which the Borgo Panigale manufacturer is able to obtain the title promised by Gigi Dall'Igna five years ago?
The six wins scored by Andrea Dovizioso, second overall in 2017, 37 points behind Marquez, could and should serve the Desmosedici well and yet it has not held the scepter since 2007. When, almost by chance and only because an agreement was never reached with Sete Gibernau, the red bike found itself in the hands of the fierce Casey Stoner.
Let's be clear - the bike was capable of winning the title even the year before, when Capirossi, despite the troubles, closed third behind Hayden and Rossi, with less of a gap than that between Dovi and Marquez in fact.
If we consider the pros and cons, we don't include the decision to race with Bridgestones, although that was key. Today, with single supplier Michelin, the tyre advantage can only exist in the shape of good politics. And Ducati, politically, has only ever counted so much in the world championship, or rather less than the Japanese manufacturer.
So what's happened between 2007 and now?
Many things.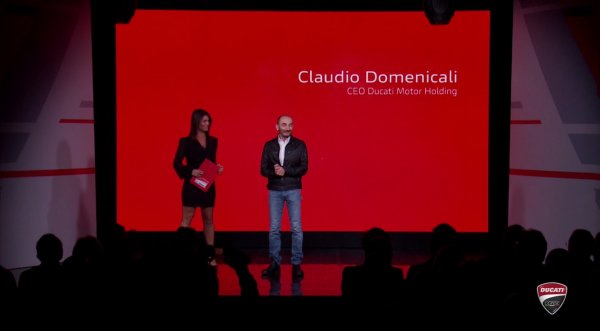 The designer has changed, from Filippo Preziosi to Gigi Dall'Igna.
The bike has changed, no more tubular or monocoque frames but a configuration more in line with with its made in Japan rivals.
But, above all, the riders have changed, many times over.
Capirossi, Gibernau, Stoner, Melandri, Hayden, Crutchlow, Rossi, Dovizioso, Iannone, Lorenzo.
Tall, short, friendly, skittish, charismatic, introverted, great champion, underestimated, Italian, Spanish, Australian, Brit, American. The result didn't change.
Basically, with the exception of the Kangaroo, all complained about the same defects, meaning that it was always a case of 'on to the next'. With the difficult, almost impossible task of finding another Casey, they picked randomly from the deck.
Because it's not true when Romano Albesiano says that it's better to have a fast bike than a fast rider!
And Marquez is proof of this.
For this reason, last year, Gigi paid a fortune to bring Jorge Lorenzo to Borgo Panigale.
And so 2017, as well as being about Dovizioso's wins, was also about the 'underpaid rider', forgetting about performance bonuses and the fact that a salary is based on the results of previous seasons. As is only fair.
The 'on to the next' mechanism has not been set aside in Ducati and so, as the GP18 is unveiled, an internal debate regarding riders' contracts for 2019-2020 rages on, with Dovizioso demanding more (and rightly so) and wanting to sign right now, on the back of his 2017 results. While Ducati would happily wait until mid-season before evaluating. Evaluating what?
Andrea's performance of course, but also Lorenzo's, while keeping one eye on the market. You think they wouldn't want to make Marc Marquez an offer, a rider that Phillip Morris is particularly keen on?
And what about Petrucci and Miller, particularly Petrux, considering the possible arrival of Francesco Bagnaia and perhaps even Joan Mir?
Young guys, fast guys... Ducati shouldn't let them get away.
The Desmosedici GP18 is thus born, under the best technical auspices, fruit of Dall'Igna's brilliant brain, but with the impression (and one that is hard to shake off) that Ducati understands very little about riders.
Or, rather, that those who make the decisions are not attending enough races.
The event will be broadcast in live streaming on skysport.it from 10.30 with a series of specials broadcast later this evening. At 6pm, a feature on Italian Sky Sport MotoGP, at 8pm on Sky Sport Mix HD and again at 9.15 pm Sky Sport Plus.
This year's guests are unlikely to include TIM representative Cristiano Habetswallner, in that Telecom, a sponsor since 2004, has cut the line.
(the player below will start when the conference begins)
Share