It's beginning to feel a lot like test time in the MotoGP, with rookie Augusto Fernandez and the test riders ready to ride in the three-day Shakedown in Sepang. Yamaha's test rider, Cal Crutchlow, will also be among them and, along with the other testers, he'll be doing a real tour de force in the hot, humid heat of Malaysia. Unlike the starting riders, who'll only be springing into action during the three official days scheduled February 10th to 12th, the test riders will be busy for six of the eight days of testing.
A physically burdensome commitment, as Crutchlow explained last October, after his 12th place in the Malaysian GP, riding the RNF team's R1.
"In most sports, there's a heat protocol. Here, we race at 1,000 degrees…," Crutchlow complained in an interview with Crash.net. "The problem isn't only the heat of the bike engine, but also what comes from the exhausts of the other bikes. Honestly, it's really hot here."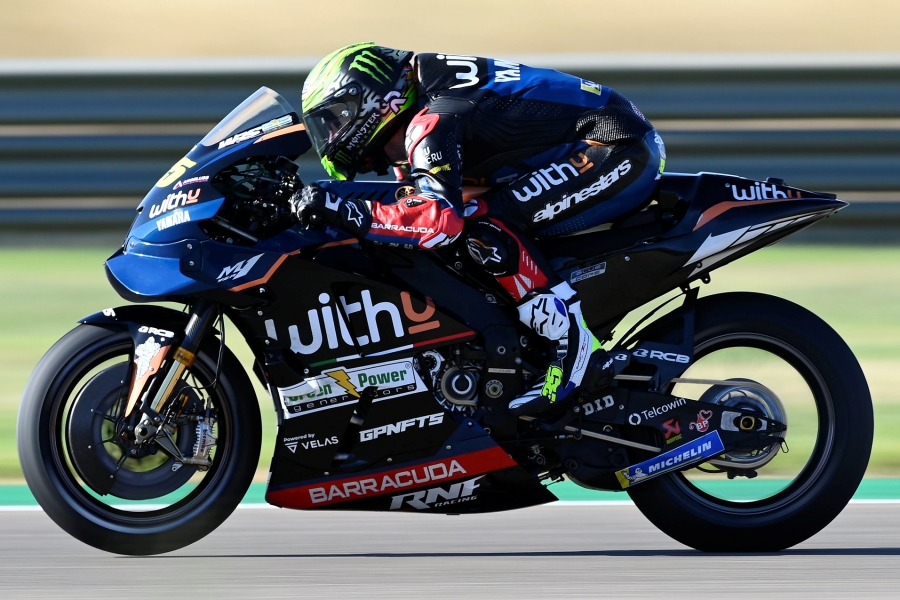 An unbearable situation. The 37-year-old rider explained in more detail the effort the body of a rider is subjected to in the furnace that is Sepang.
"Many years ago, I swallowed a pill, a thermometer. I think Bradley Smith did the same." Cal said. "You get a reading of the data on the phone that someone then analyzes. And, of all the sports in the world, ours is the one that reaches the highest and fastest rate of body temperature at forty degrees Celsius, because you wear suits and you're on a hot bike. From the first corner, your internal temperature is over forty degrees. Imagine that. At the first corner, you still have twenty laps to go."
These conditions are even difficult to imagine for those who have never before gotten on a motorcycle, under the scorching sun. "When you wear a leather suit, you breathe in your face, with your  heartbeat at two hundred beats per minute, with thirty-five degrees Celcius, a high humidity rate, sitting on a motorcycle at one thousand degrees that burns, with other motorcycles all around you ..." Crutchlow concluded: "People don't understand that it's hard to ride here."