Alex Rins goes home from Sepang with an encouraging 3rd time and a satisfied smile. Suzuki was already starting from a good level, but it was still missing something to fight for the top places with the competition. The new GSX-RR appears to have limited its flaws.
"We are where I wanted to be before leaving for these tests - the Spaniard commented - In these three days we have worked really hard, tried different things: two or three new frames, suspension and electronics updates".
The feedback from the track has been positive.
"With the new frame I feel comfortable and I can be very constant, today I always lapped in 1'59" - Alex continued - It was important to make comparisons between the different frames and we will continue also in Qatar. However, I am already happy because here in Sepang I had never lapped so fast, either over one lap or in race pace".
In the Suzuki racing department, however, the work is continuing because the GSX-RR still lacks top speed and Rins has pointed this out. Furthermore, another important change is expected in Losail.
"They are working on a device for the start, if it is not ready for the tests it will certainly be in time for the race. Did I already try a version of it at the Jerez tests last year? Maybe - laughs Alex - You always have to innovate because rivals always invent something, like the rear of the Ducati that lowers in acceleration".
Joan Mir: "We can do great things this year"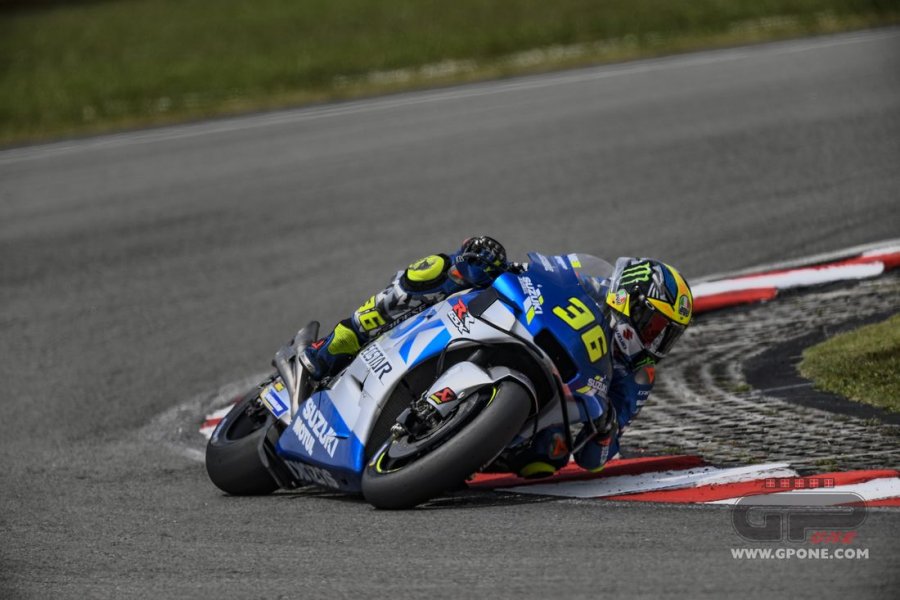 Rins' optimism is also shared by his teammate Mir. Joan set the 10th time but the gap from Quartararo is less than four-tenths. Today he used the old chassis and engaged in a race simulation, which was interrupted after 12 laps due to a crash.
"Unfortunately, I made a mistake and locked the front wheel when braking - he said - I managed to get back to the pits, they repaired the bike immediately and I went out again for another 6 or 7 laps".
A small accident that didn't spoil his mood.
"I feel really good on the new bike and I think that in the tests in Qatar we will be able to take another step forward - he continued - I believe that this year we will be able to do great things, although it is difficult to say it now with any certainty because I want to test the GSX-RR on other tracks. Having said that, in addition to my time I am also happy with the work done".
Mir also promoted the new chassis.
"The bike turns more easily - explained Joan - Overall, I leave this test more optimistic than when I arrived".