After Marquez yesterday, today it was the turn of Dani Pedrosa and Tony Cairoli to get behind the wheel of the Formula 1 at the Red Bull Ring. Like Marc, the two riders were able to count on the experience of Mark Webber for this four-wheel track debut.
An experience that thrilled Pedrosa: "I'm so happy, I really had a lot of fun and will never forget this day".
Dani had to quickly get used to the F1, not easy for someone used to two-wheels.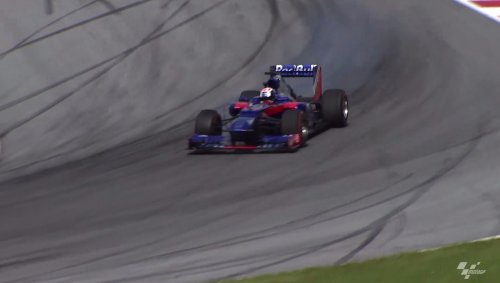 "If I had to make a comparison, I'd say that the Formula 1 car is similar to a jet, it's fast and attached to the ground, the MotoGP is like a horse, constantly moving and you have to use your body to balance it  - the poetic image used to describe the difference between the two worlds - it was great to understand how the sensation of speed differs between a car and a bike".
A few laps are not enough to draw any real conclusions, but Dani has his initial impressions.
"The hardest thing is to be really fast through the turns, because you don't think you can go that fast through the narrow corners, it takes time for the brain to understand what the limit is. Anyway, the sensations at the wheel are fantastic, as was working with the guys in the garage. I was really impressed by the car's performance and I had a lot of fun".
Share