The medical update this morning from Bufalini hospital in Cesena sheds no further light on Nicky Hayden's condition two days after the accident.
The Kentucky Kid is still in critical condition with guarded prognosis.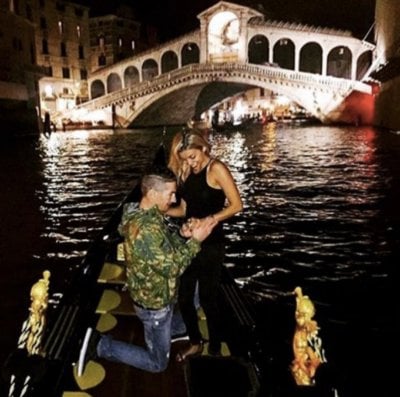 At the American rider's side are his mother, Rose, older brother, Tommy and his girlfriend, Jacky, to whom he is engaged to be married (the photo shows Nicky proposing in Venice aboard a gondola). His father, Earl, who had heart problems recently, stayed in Owensboro (Kentucky), along with his other son, Roger Lee and his sister, Kathleen, who tweeted a message of encouragement to her brother, calling him 'a fighter'.
Along with Nicky are also Marco Chini, Superbike project coordinator, Dino Acocella, Hayden's track engineer and Massimo Neri, electronics tech. Nick Sannen is also there, his assistant and friend. Always by his side in the garage.
While the doctors monitor the rider's physical condition, Tommy took action and sent the results of the examinations to several trusted physicians in the USA for consultation.
Tommy has always been more than just a big brother to Nicky. His best friend, his confidant, the person who, along with him, analysed the most important races of his career before and after. Even when the two were thousands of miles apart, it was Tommy who found the right words and advice to motivate his brother.
In the meantime, as nature takes its course, aided by the strong fibre of a true athlete, the local police are investigating to find the cause of the accident.
Hayden was riding alone along Ca'Raffaelli, which is on the left side of the Misano raceway. At a certain point, he turned left onto in Via Cupa, which comes out onto via del Tavoleto where the infamous Peugeot was arriving from the left, headed toward Riccione.
The police found no signs of braking on the asphalt, which would explain the violent impact on the bonnet and the passenger side of the windscreen.
The man driving the car, a thirty year-old whose name had not been released said in an interview with Resto del Carlino that he did not see the rider. His father has asked for permission to meet with the family members. It is still too soon to talk about liability. There could be many factors involved, but at the end of the day, it is not really important today.
"Lace up your shoes, boys", as Nicky would say in his Flat Track racing days.
The battle begins now.