With the sun, Assen turned into a tropical paradise for Bagnaia and Bezzecchi, but hell for Marquez and Quartararo. The former enjoyed swapping the top steps of the podium, the other two had little to laugh about. Aprilia recovered in extremis, thanks to Binder who has become a champion of wasted opportunities.
Everyone needs a little vacation, some more than others.
THE GOOD – They bet, they win, they lose, they insult each other, they embrace each other: Bagnaia and Bezzecchi share a fresh, sparkling and unprecedented rivalry. The sort of stuff reserved for fellow soldiers more than for riders who battle for race wins and world championship titles, private and even a little foul-mouthed, but it works, and their opponents would like to at least be able to get in amongst them for once. Not in their jokes, but with them on the podium.
THE BAD – We are happy that the holidays are starting, because it's a time you can devote yourself to reading. For example, there is a big yellow book that the FIM publishes every year, and it is also possible to download it for free. Inside there are rules, appendixes, annotations that can also be exciting for those who don't know them. It might be a good idea for our Steward friends…
THE UGLY – Broken and bruised bones, like their morale. Marc Marquez and Fabio Quartararo are undecided whether to spend their holidays on a golden beach or in a Zen monastery. In the second case they would not risk burns and could find Nirvana. Transcendental techniques would seem to be the only solution to thinking about getting back on their Honda and Yamaha in a month.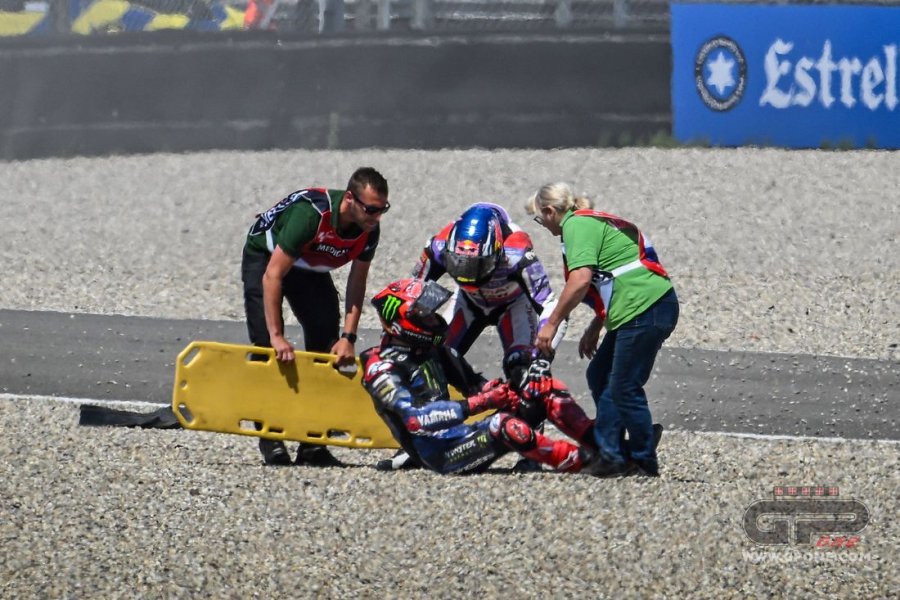 DISAPPOINTMENT – At the beginning of the year, many predicted a disappointing season for Fernandez in MotoGP. They were wrong if they were thinking of Augusto. For Raul, however, that's the situation. Not even the Aprilia has managed to reinvigorate him, he trundles around the track without any flashes or flickers. Like a motorcyclist on vacation who has gone the wrong way and is looking for a sign to bring him back to the right path. He would need a map for MotoGP.
CONFIRMATION - Man does not live on noise alone and in the silence of MotoE Matteo Ferrari has put his music on. A hit with two first places, there is no gold record but a couple of cups. He is happy all the same.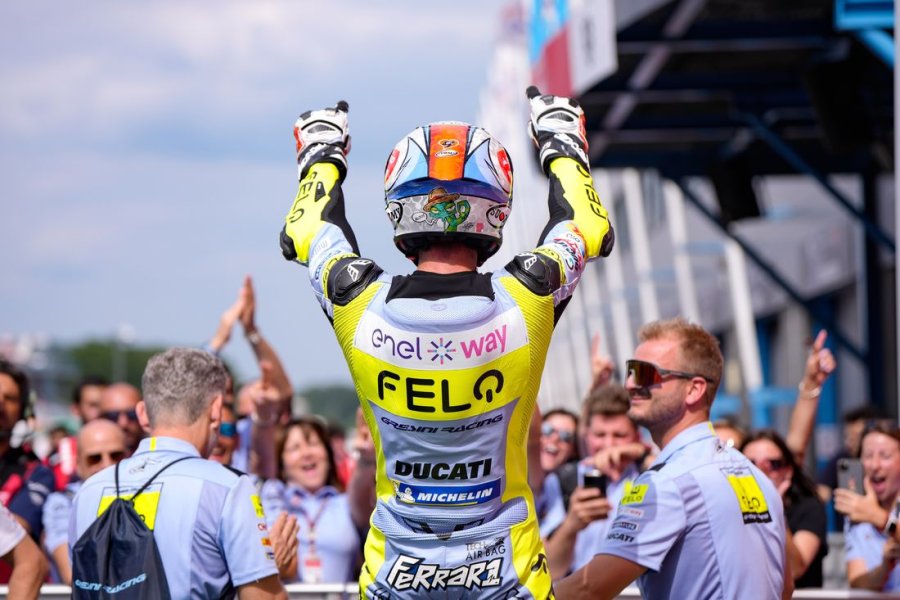 ERROR – For Brad Binder, green is not the colour of hope, but of failure, even a bit of embarrassment. As soon as he touches it, he drops back one position, like in Monopoly. Two podiums lost in two days for the same mistake, he was green with rage.
SURPRISE – He arrives, makes no noise, works and smiles. Then look at the standings after the race and you'll find him there, one step away from the Top 10. The cameras might not have noticed Lorenzo Savadori, we did though, and we'll make up for it with at least one photo.
PASS – Last year he enchanted with a double pass at the final chicane, on Sunday he just had to wait for the penalty for Binder. Less effort and almost the same result.
CURIOSITY - From last year's GP to today, Pecco Bagnaia has won 46.1% of the races (including the sprints), got on the podium in 76.9%of them  and started from the front row in 72.2% of the GPs.
I TOLD YOU SO - "I need to race and sometimes you need to know how to slow down" was the Marquez-thinking on Thursday. Never could he imagine that no one is saved by the Honda, not even those who go slow.