The move to Aprilia has restored the sparkle of Maverick Vinales, who erased the difficulties of the last few months of last season in Yamaha with a solid 2022, in which he gradually gained confidence with the RS-GP, managing to get onto the podium on three occasions. There is still a long way to go, as evidenced by the drop in results in the last few races of the year, but the Spanish rider, with eleventh place in the championship, has laid the foundations from which to start again in 2023, with even more grit and motivation, thanks to the newfound tranquillity that the Noale team has given him.
"I think the atmosphere around you is the most important thing. And since the first day here I have breathed calm, consistency and work. I think this team offers excellent qualities to a rider - the Spaniard said in an interview granted to Motorbike Magazine. "This year we have achieved good results, we would have liked more, but we have to keep building and moving forward. We know that our moment will come, that we are building it and that we are working. One must be patient; I'm not one to have much patience, but it's something I've had to learn and continue to practice on. I know our moment will come and the time will come when we win races, but it takes work and a process and that's what we're doing now."
The fact that they are a united and willing group is one of the winning characteristics found by Maverick in the Noale garage, but not the only ace up the Veneto company's sleeve: "The bike is also a strong point - he underlined - I've always had the feeling that this bike, ridden 100%, adapts well with the tyres and set-up, is very fast and very consistent in terms of pace. So, I think it has great potential, which we haven't developed yet."
"From three years ago to today, Aprilia has made an incredible leap in quality. It's a long-term project, requiring work, work, and work. I got a bike that doesn't suit my style at all, so I have to build it little by little. We're adapting it more and more and, although it's not ready yet, we're getting there - added the 27-year-old - I'm at Aprilia because I can build my project and my bike and that's why it's a long-term programme, because it's impossible to make a motorcycle in a year if they don't even know me. I think everything will get better and that of all the years we have left, this will be the worst. I think these will be positive years. I see hungry people, I'm hungry and I want to improve a lot."
Vinales: "What motivates me is the hunger to win"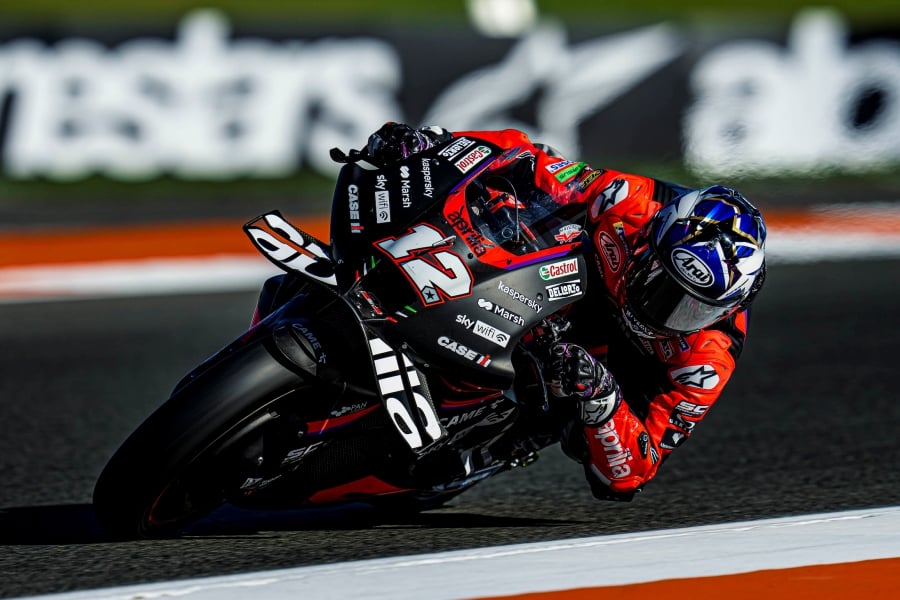 Despite a long period of adaptation, and a few ups and downs, the rider from Figueres can only draw a positive balance of his first full season as an Aprilia Racing rider.
"It's hard to give a rating, because it was all very new. I had to get to know myself, I had to get to know the bike, but I'd give both Aprilia and me an 8, because it's not an easy bike to understand and we had great results mid-season and, above all, we conducted a lot of testing, which is equally important - commented Maverick - The adaptation was good. It is clear that we want more, because we are very ambitious, but we must be satisfied with the year we have had".
A season that allowed him to put behind him a 2021 made increasingly bitter by the difficult relationship with Yamaha and the loss of his cousin Dean Berta Vinales, who died in an accident at Jerez in SSP300.
"What can I say? Naturally I was discouraged and disappointed. That's why I didn't want to race, because when you get here and you see that you have the chance to fight for the top positions and try to fight for the title, and you finish tenth or twelfth, you lose the hunger - admitted Vinales - After all these episodes, however, there comes a point where you always ask yourself the same question: 'What are you passionate about?' I am passionate about racing motorcycles, MotoGP and, more than anything else, winning. This is why I decided to go ahead, continue with Aprilia and keep fighting for my dream, which is to become World Champion. More than MotoGP or the paddock, what motivates me is the hunger to win. And I think it is something that is not lost, but with which one is born".