Remy Gardner approaches the penultimate race of the season 18 points clear of team mate Raul Fernandez. The Moto2 title could therefore be decided at the next GP of the Algarve, in Portimão.
The Ajo team duo have been fighting fiercely, but fairly, throughout the entire championship and if Raul Fernandez hadn't crashed in Misano, the 21-year-old rookie would be on his way to Portugal this week as world championship leader. Instead, his crash resulted in Remy Gardner getting his first match point.
Remy, however, cannot make it a draw: in the event of a tie on points, in fact, Raul would prevail thanks to his seven wins against the four of the current leader.
Remy, 23, son of 1987 500cc world champion Wayne Gardner, will therefore have to increase his lead by an additional eight points to become world champion.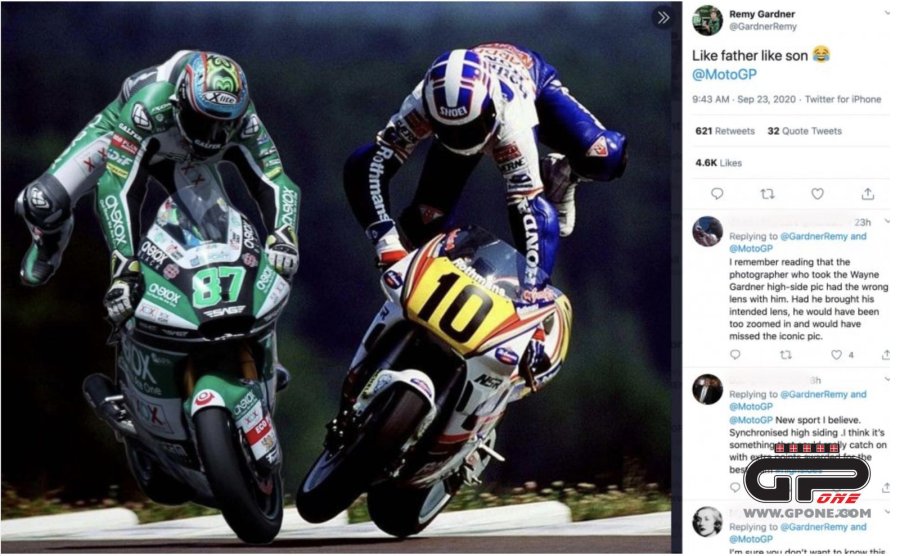 It would be the culmination of a very slow growth in the world championship, after Remy started racing in 2014, in 125 with a KTM, scoring a single point, in the Malaysian GP. Having moved to Moto2 in 2016, the Australian, without actually having decent material at his disposal, seemed destined for a career as a supporting player until 2019, the year in which, without bringing any rock and roll to the party, he scored his first podium in Argentina, behind Baldassarri and in front of Alex Marquez.
From then on it seems that Remy has become fully aware of his own possibilities, because his first victory came the following year, 2020, in Portugal together with a second and two third places and with them a decisive improvement of the material at his disposal.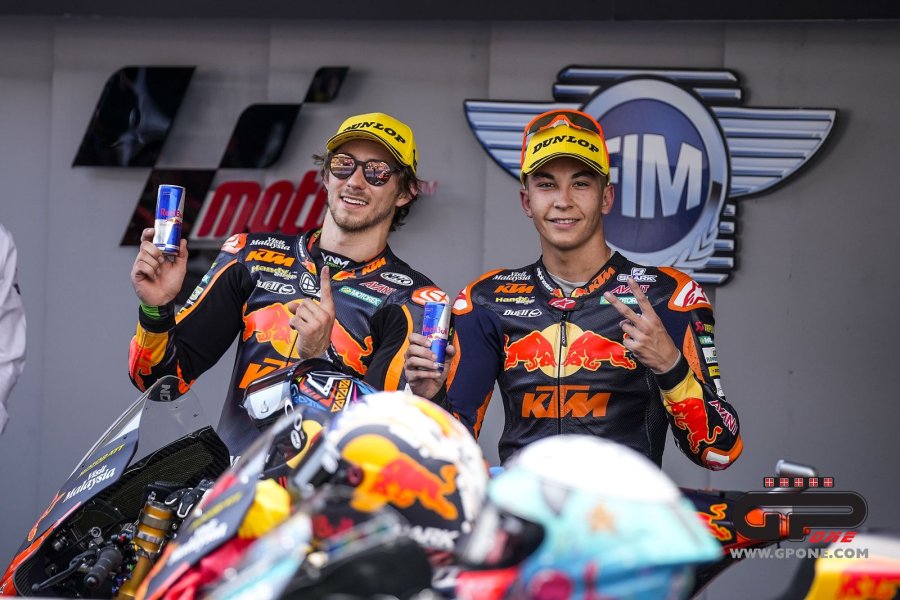 Following family tradition, one could think of him as being assisted in the pits by his father. But actually Wayne, who supported him at the beginning of his career, in the past year has merely limited himself to cheering on his son with an iconic "Go! Go! Remy" from afar, having begun to savour, like a true 'Aussie', the pleasure of riding a bike in the immense Australian continent and in Europe, like any other motorcyclist.
So here we are at the final stages: the first leg of the Moto2 world championship battle at Portimao, last year was won by Remy Gardner (still on the SAG-Kalex) on 22 November, while the first GP in Portimão, this year, was won by Raul Fernandez.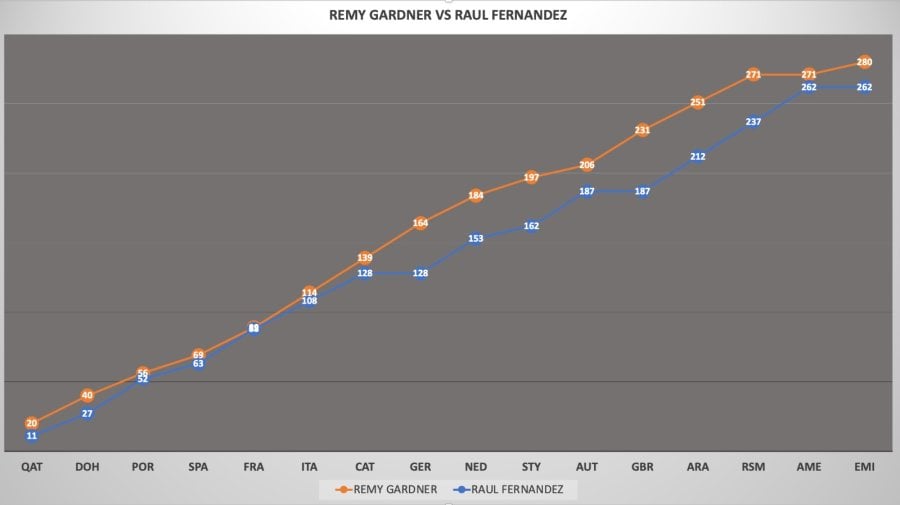 So here are all of Remy Gardner's possibilities to make Wayne happy:
* Remy wins and Raul finishes third at most.
* Remy comes in second and Raul doesn't go beyond fifth place.
* Remy is third on the podium and Raul does not go beyond eighth place.
* Remy finishes fourth and Raul misses out on the top 10.
* Remy finishes fifth and Raul does not go beyond 13th place.
* Remy finishes sixth and Raul finishes 14th
* Remy finishes seventh and Raul finishes 15th
* Remy finishes eighth and Raul gets no points.
But whatever happens, next year the two will have to start their own private battle again, this time in MotoGP, having both been promoted to Hervé Poncharal's KTM Tech 3 satellite team.