For Fabio Quartararo the long-awaited day has come, the one in which he wears the colours of the official Yamaha team for the first time. With the yellow #46 disappearing from the M1's fairing, the red #20 has now arrived, but the Frenchman does not fall into the trap of seeing himself as Rossi's replacement.
"I haven't taken his place, because Valentino is unique - he pointed out - We exchanged teams and this is already a dream for me. I think Valentino will also be able to do well in Petronas because he will have the same support from Yamaha and I felt great after two years in that team ".
But now you are in the official team, what does this change mean?
"It means more pressure but also more support. In particular, they will develop the bike more following my needs; when I was at Petronas I mainly provided confirmations, now I can ask for changes for myself. Last year I learned a lot about how to manage the pressure, Maverick and I will be able to fight for first and second place in the championship like Lorenzo and Rossi did ... I hope to be Jorge and win the title (laughs) ".
What's the feeling like with Vinales?
"We have a good relationship, we can help each other, but my goal is to win the title. Last year we were always close in the race, starting from Jerez, where we made two doubles, to when we were in trouble. I think our comments on the M1 are similar and having the same problems means we can push in the same direction. Maverick will be my first rival, but logically it will be better to fight for first place than for eighth, together we can make progress, but in qualifying and in the race it will be war. "
"The points are the most important thing: the angrier you are, the worse you get"
You said you learned a lot from 2020, what specifically?
"Last year was difficult because we had some problems with the bike, but I also had some. 2019 had been a perfect season, last year it started off well, then the troubles started and I had a lot of ups and downs. Sure I could have done more, but when you are in one race fighting for the win and in the next one for tenth place you get angry with yourself and end up doing worse. I realized that sometimes a seventh place is better than crashing ".
A lot of observers said you couldn't take the pressure.
"I had never fought to win a championship, apart from the CEV which is a completely different thing. I felt good, at least until Barcelona, ​​I had no pressure, but then the bike started to go badly, its potential dropped and I saw the championship go away from me. Then I pushed harder, but the results got worse and I started to crash".
What have you learned?
"Of course, I'm still mad at myself for not taking that opportunity, but now I have so much experience that will be useful in the future. I realized that points are the most important thing".
You also went to a psychologist in the winter, did that help?
"Yes, and I'll go again before the season starts. He taught me to stay calm and put myself in other people's perspective. Last year I heard a lot about myself, but I have to forget what others are saying about me. He helped me focus on myself and do my job. In the end I'm a rider and I have to ride, analyse things and give my opinions, I can't spend hours thinking about which setup to use, because that's not my job ".
"What will I bring to Yamaha? I hope the title!"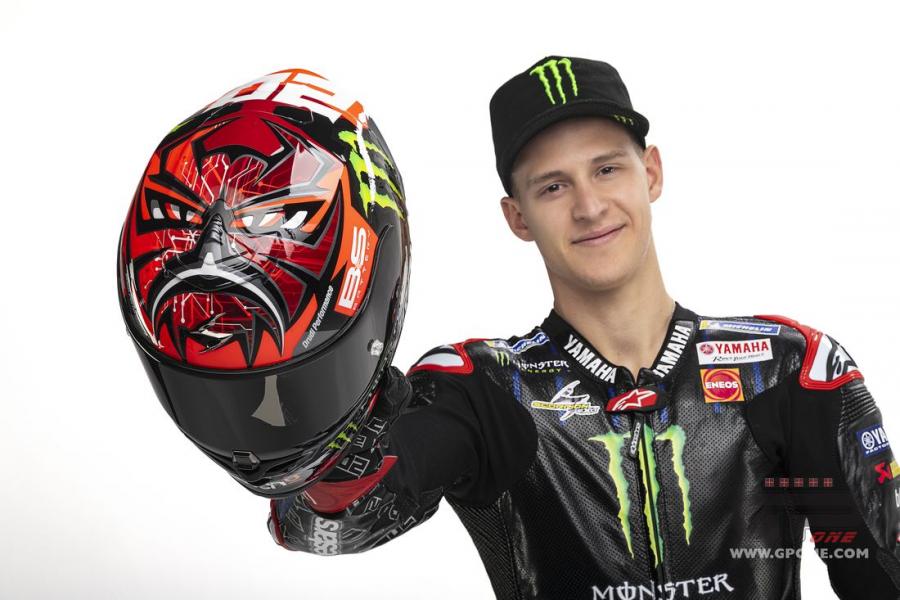 What can you bring to Yamaha?
"I hope the title (laughs). Apart from that, I'm a very sensitive rider, it's one of my strengths and I think it's very useful for development. When I test something I have very clear feelings ".
What do you want from your M1?
"I think all riders ask for more rear grip and more top speed. So we will have to work on aerodynamics and weight. I tried to lose a few kilos, but on the M1 we can shed more. However, I strongly believe in this project, it is easy to say that the bike is not good but it is more important to trust the engineers so that they are more motivated. I have great faith in them ".
In Petronas you were always joking with your team, will being in the official box require more seriousness?
"I think this job can also be done while having fun. I know that I am in a very important moment in my career, but I will have the same people around me and there will be the same family atmosphere of the past years. And I will continue to start up my bike personally, at the cost of stealing the starter (laughs) ".
Physically how are you after contracting Covid?
"After Portimao I relaxed, paid less attention and caught the virus. At first I was worried, it took me a month to get back in shape, but now I'm fine ".
Who will be your rivals for this season?
"It's difficult to give one name, easier to give a dozen or more: Mir, Miller, Rins, Oliveira, Bagnaia, there are so many. I remember that at Brno there were all six bikes in the top ten, it doesn't take much to fight for the championship, it is difficult to choose one rival ".
"Morbidelli chose the 'old' M1, he played it safe"
Morbidelli will not have the official bike, would that have been useful for the development of the M1?
"I knew that he had asked for the 2021 bike after Aragon, but that then he had changed his mind. Last year he did a perfect job, maybe he wanted to play it safe and it was a smart choice. But we will be able to develop our bike and I think Crutchlow will help us to do it ".
You are one of the few riders without a coach, why?
"Right now I don't need one, I can see from the data where I'm losing and I'm happy with my team. I don't want a coach just to be able to say that I have one too, I need the right person, one I blindly trust and there isn't one at the moment. "