Thirty-four was the number that Andrea Dovizioso used before arriving in MotoGP; from today onwards and for the next 364 days it will also be the number of his age. Those two figures were also the same as Kevin Schwantz and the difference between the Texan and the man from Forlì couldn't be any greater, even more so than those nine thousand (give or take a few) kilometres separating Houston from Romagna.
Kevin was a jester who burned tyres and gasoline, the prototype of the madman on two wheels, all heart and right wrist. Dovi is instead described as a 'failed' engineer; reason has pride of place in the kingdom of irrationality, where madness is exalted, and normality is barely accepted. Admitted and not granted that you can be normal when you are paid to stay precariously balanced on two wheels at up to 350 km/h.
For many years Andrea seemed invisible, one of many riders, away from the spotlights illuminating the idols of the fans, whether they were winning more or less than him. As he is not lacking in intelligence, he soon realized this and also had enough self-deprecation to call his biography 'Asphalt', something that is essential for racing, but also grey and anonymous. The multi-coloured curbs make a better impression, even though they are not as useful.
It's not as if Dovi wasn't fast; he has been from the beginning, from the time of his (for now only) 125 title. In his career he has gone up against all the best riders, from the everlasting Valentino, to the meteoric Stoner, Lorenzo and Pedrosa as well, up until the phenomenon called Marquez. He has lost some battles and won some as well, but never enough.
The result is that he is always seen as being eternally unfulfilled, good but not good enough, fast but not fast enough, nice but not nice enough. And having been runner-up three times in a row hasn't improved matters much, even though on the track he has had to deal with multiple world champion Marquez, and on the covers of newspapers with a monument called Rossi. Even though he arrived in Ducati when nobody wanted to get aboard the Desmosedici and managed to turn it into a winner.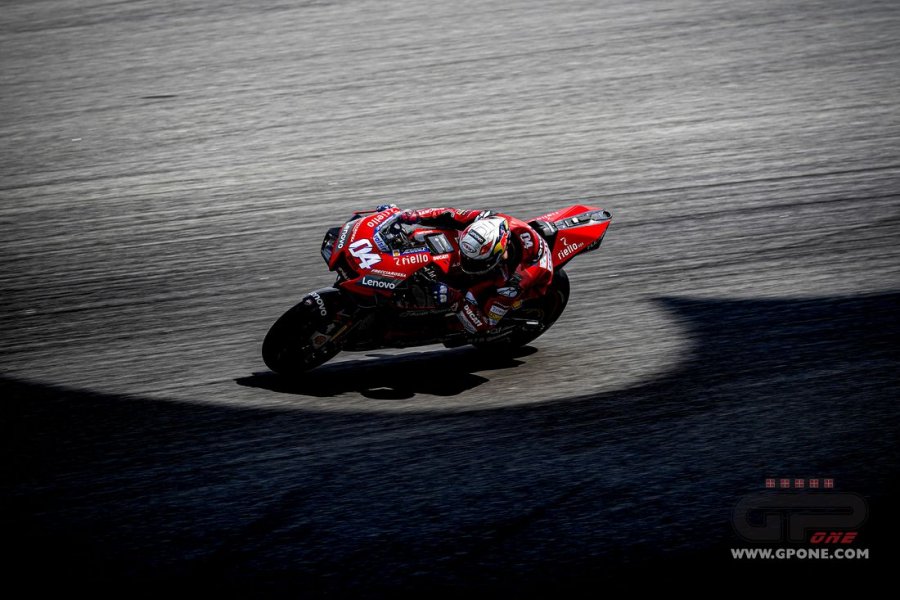 In Borgo Panigale they were used to diehard racers like Stoner, Bayliss, Fogarty, and Andrea Dovizioso stood out like a sore thumb. Quiet, rational, analytical, all head and (apparently) little heart. The image may be wrong, but once painted it is difficult to erase.
Even when you become the rider who has won the most on the red bikes after Casey, or the most successful Italian rider in the premier class behind two phenomena, Agostini and Rossi.
Like it or not, Dovi has never betrayed himself, never tried to appear for what he isn't, at the cost of being overshadowed by teammates, the bike he was riding or the world in which he is, willingly or unwillingly, a protagonist.
Even at the start of the year, when he changed his nickname to what appeared to be an English tongue-twister, 'undaunted'. It's actually not a term in common use in Italian either, but it indicates someone who is master of himself, heads straight on his way and, all things considered, doesn't give a damn about what others say.
At 34 years of age, Dovi can walk with his head held high and our wish is that his journey continues for a long time. If he were to win a title, then that is the present that he would give himself ...
Share