There was something a little magical about the Andalusian weekend. Marquez, who continues to pull one trick after another out of his helmet, leaving his rivals scratching their heads as to how he does it. The Squadra Corse Sic58 that, thanks to Antonelli and Suzuki, brought Simoncelli back to the podium. Baldassarri, who proved mature and ruthless. Quartararo, who showed everyone how it's done on Saturday; who knows what would have happened if luck hadn't turned its back on him at the crucial moment.
For some though, the spell soon broke. Lorenzo lost his way around a track that has always been a friend in the past. Dovizioso, Rossi and Petrucci were less than convincing. All they can do now is focus on Le Mans.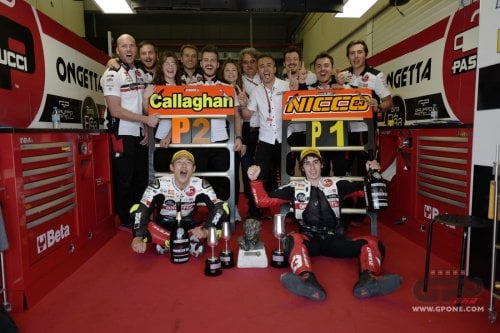 THE GOOD – Fifteen years later, Simoncelli returns to the highest step of the podium at Jerez. Marco is no longer with us, but his presence is perhaps even stronger. Paolo founded the SIC58 Squadra Corse to see his son continue racing and he's done it. Antonelli and Suzuki have taken over and have proved to be up to the task. A story so great that it appears impossible, but Sic taught us that that particularly word doesn't exist.
THE UGLY – Technology has no heart, else that gear lever on Quartararo's Yamaha would never have broken. Mechanics prevented Fabio from ended an almost perfect weekend as he deserved. He nevertheless deserves our applause though as, having lost his way, he was back on top at Jerez and luck had nothing to do with that.
THE BAD – Jorge Lorenzo is not one for half measures and in Spain he fell deeper into the abyss. His Jerez was meant to be a launchpad, but one false move sent him even further down. The Majorcan has good lungs, a good thing as it looks like he's in for a long swim.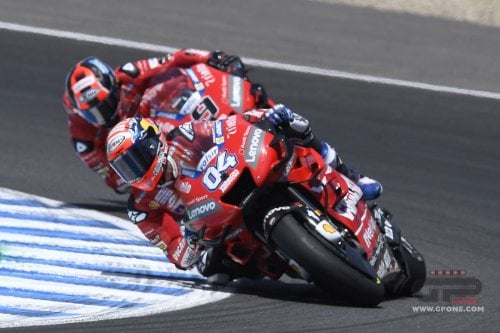 THE DISAPPOINTMENT – The big Italian names failed to shine at Jerez. We'd give them a satisfactory 6 out of 10, like at school. but we expect more from Andrea Dovizioso, Valentino Rossi and Danilo Petrucci, their races resulting in a few points but not much else. Not enough when up against Marquez.
THE CONFIRMATION – He's living the dream right now. Lorenzo Baldassarri has put all the pieces of his puzzle together and the image that is emerging could not be better. Three wins in four races and a DNF due to a mistake, better than Marquez.
THE MISTAKE – This prize is won by team Pramac. Bagnaia feel soon after the start, Miller not far from the line. The former can blame his lack of experience in MotoGP, the latter cannot.
THE SURPRISE  – Marquez is able to win even when he's not Marquez. The Spaniard has realised that suffering from loneliness during the race still brings great satisfaction at the line, having developed a new habit of crossing it way before his rivals. Bad news for the other who, race after race, are forced to watch Marquez's points advantage grow.
THE SURPRISE – Unicorn Rins (his definition due to his upper body position when braking) is getting the better of his rivals. The Suzuki appears set to humiliate the other bikes on corner entry, Alex really getting the best out of it. Good job.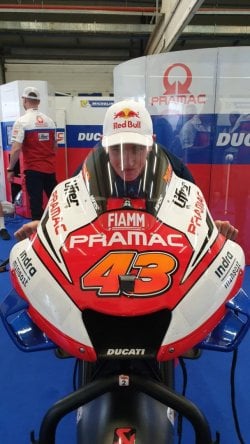 THE INTERESTING FACT – Away from prying eyes, protected by the Pramac garage doors, something historic occurred at Jerez: Doohan climbed on the Ducati. It wasn't Mick though, but his son Jack, who races cars and is part of the Red Bull Junior Team.
I TOLD YOU SO – Jorge Lorenzo was confident: "Jerez is my lucky track". Perhaps he should bring a good luck charm to Le Mans.