After two seasons in Supersport with team Orelac's Kawasaki it's back to the world championship for 27-year old Malaysian rider Zulfahmi Khairuddin, newly recruited by the SIC Racing Team, a team that already had another Malaysian under contract, Hafizh Syahrin, though he may now replace Jonas Folger on team Tech3's M1. At this point, it is looking increasingly likely that Syahrin will be riding the Yamaha in the reigning class.
Khairuddin meanwhile spent several seasons in the world championship, even scoring two podiums, the first at Sepang in 2012 with the Moto3 KTM (where he started from pole and finished second), the second coming later that same season, with a third place finish at Valencia.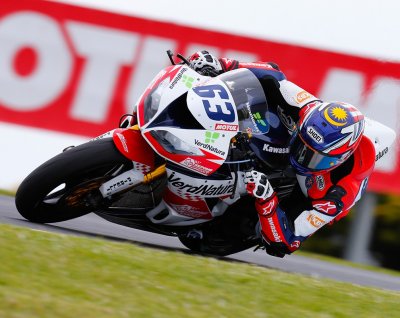 The Malaysian then went on to score a Supersport podium. Where? Yes, Sepang of course, a track where he began his career and one that Khairuddin knows extremely well, the heat, the pot holes, even the snakes that cross it.
The Kalex of the team headed up by Swede Johan Stigefelt is ready for Zulfahmi: "I'm pleased to return to the world championship and, in the tests scheduled for February at Valencia, I'll work to build confidence with the Moto2 Kalex. Coming from Supersport, I don't think I'll have any real problems but I'll need to get some miles under my belt with the new bike".