Franco Uncini: "Hugo Millan's accident is only the result of bad luck"
"We don't have the tools to avoid this, unfortunately. Young age has little to do with it. It happened to me with Gardner at Assen, and at Sepang Valentino couldn't do anything to avoid Simoncelli." But is it really necessary to have all these baby champions or can we wait for the talent to blossom later as with Bayliss and Biaggi?

Submitted by

Paolo Scalera

on Tue, 27/07/2021 - 18:38
Share
Franco Uncini was 28 years old when he almost lost his life in the dramatic Assen accident that recalls in some way what happened recently to the very young Hugo Millan at Aragon. Gardner was four less. Both were not very young, but already experienced. Yet it happens. Does it make sense to think that something can be done to avoid crying for riders who are little more than just boys? A brief flashback, before we get to that point.
It was the eighth Grand Prix of the year, that race in Assen. I still remember the date: June 25, 1983. The year before, my friend Franco Uncini, someone who as a rider was always able to give me a lap in the production derived races, had won the 500cc world title with Suzuki.
His world championship title came the year after that of Marco Lucchinelli, both with the Gallina team. In a certain sense his speed redeemed my slowness: I might have been lapped, but it was by the future world champion!
This is just to say that I was very fond of Franco, and I still am. Even though I paid for his friendship not so much with the shame of being lapped but with two broken ribs once in Livigno, when skiing together, I tumbled into a disastrous fall.
"Franco, we can't see shit: let's go down with the chairlift".
"Come on! We are racers ... "
"Yeah all right, but I can't see shit anyway ...".
It ended up with two broken ribs for me and Franco laughing.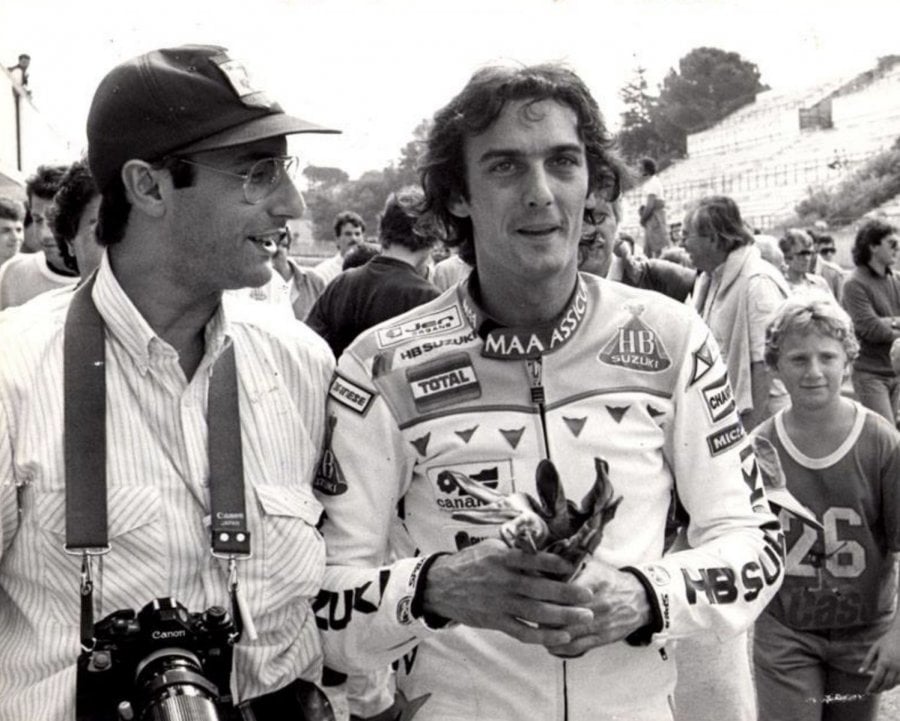 This time, however, there was nothing to laugh about in the Netherlands. Ready, set, go, the group swept through the street circuit of the time, in those days truly the 'Cathedral' of motorcycling. Spencer, Roberts, Katayama, Mamola, Lawson refused to budge even one inch and neither did Franco who opened the throttle decisively in a right-hand bend, but that year the power valve did not soften the power delivery and his high-side kicked in.
In just one moment, Franco landed on the ground, and as every rider does instinctively, he tried to get off the track. Like a rabbit blinded by headlights. The tightly-packed group swerved to the right, avoiding him, but Wayne Gardner came in behind.
The Australian was in his first world championship race with a Honda Britain three-cylinder Honda RS and chose the opposite trajectory: he widened to the left. Then the drama happened: he hit the world champion violently on his helmet, who pivoting on his head spun 360° in the air. His helmet flew off. And Franco remained motionless on the ground. A track marshal reached him quickly and made a gesture with his arms that we all interpreted as "there's nothing more  that can be done".
Alongside me was GiovanBattista Marcheggiani, correspondent for Corriere dello Sport and my travelling companion in the double-header Assen-Spa trip. A kind and sensitive journalist. My Virgil. We are in the same car. A story began that will take us to Groningen, to the Dorint Hotel together with Cinzia, Franco's wife and Ennio, his father, to wait for comforting news. Uncini is in a coma. Wayne, who hasn't done anything to himself but is also in the hospital for checks, cries desperately sitting on the ground, in vain comforted by Donna, his girlfriend. He's in pieces. In his first Grand Prix he is convinced that he has killed the world champion. We stay in Holland until Wednesday, waiting for news, then we move to Francorchamps. Roberts wins again in front of Spencer. It is the year of their great duel, but we are not enjoying it. Sunday evening we get back in the car towards Groningen and, it seems to me Monday or Tuesday, they give us the news that Franco has woken up.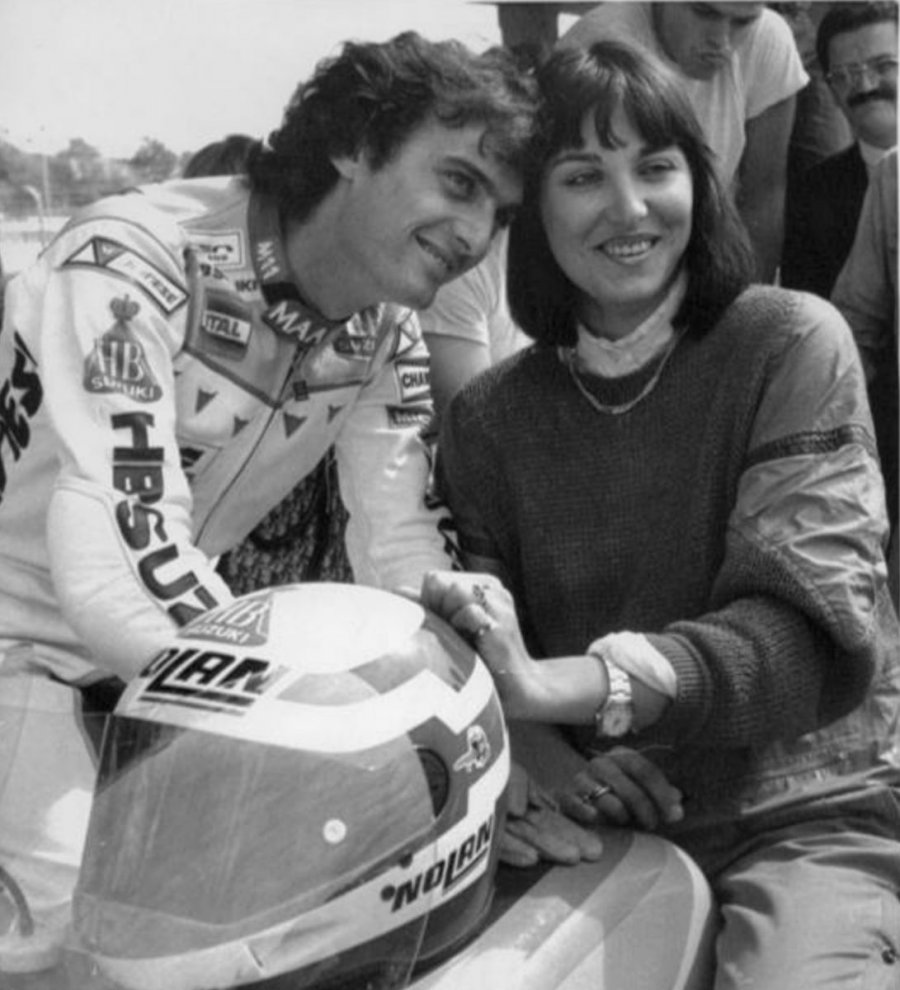 With all this and the recent tragedy of Hugo Millan in Aragon in mind, we called Uncini because too little time has passed since an almost identical incident to Jason Dupasquier at Mugello and before him to Andreas Perez in Barcelona, ​​Afridza Munandar in Sepang and Peter Lenz in Indianapolis. But we could add Shoya Tomizawa in Misano and Marco Simoncelli again in Malaysia. With a small but big difference: the young age of the rider involved.
This is why the question addressed to Franco Uncini, FIM safety manager is direct and unsettling: does it make any sense to let such young riders race?
"It is the same accident as always, which at the present time we are unable to avoid. To the question you asked me: is it the fault of age or inexperience? I give this answer: for me it is a matter of bad luck. A fall like this happens to everyone. It is true that in my case Gardner could have avoided that trajectory, I have no evidence of this latest incident yet, but I will study it. However honestly, you see, even in the case of Marco, with Valentino and Colin, the accident was not avoidable. And we are talking about highly experienced riders. Today we don't have the tools to avoid it, but let's not let our guard down. We will study, research goes on and we hope that something is found. But at the moment there is no airbag that can withstand an accident like that. Just think of the energy released by the bike that hit Simoncelli: tons. 160 kg of motorcycles plus 70 kg of rider, even at 50 per hour it is incredibly high. We can only hope that it doesn't happen ".
So the young age is not important?
"No, it is more to do with chance than experience"
Running away or moving, doesn't that even count? Can you teach riders how to react?
"Everyone has his own way of behaving in falls. There are those who close up and roll and those who fall with open arms. It is difficult to command. In a plane they tell you to close yourself up and protect your head with your arms, but because you are sitting, there is nothing else you can do ".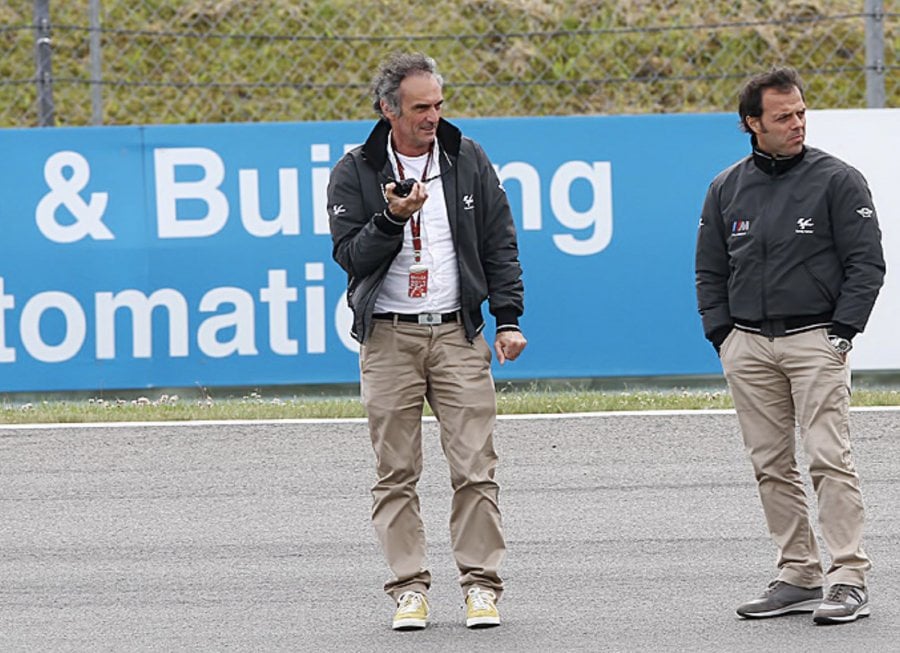 But is 14 years the right age to race? We have the example of Bayliss and Biaggi who, starting late, became champions.
"We started late, but today at 14 they have more experience than we did who just went on the street. We were 19 and more mature but not yet of age but we could have had this accident ".
Uncini is right: today they start very young: pocket bikes at 5, Red Bull Rookies Cup at 13, at 15 you can race in Moto3 and in the same displacement you can only compete up to 28 years of age!
It is also true that in a civilized civilization like ours it is we - that is, the legislators - who set certain parameters. And if in a minor age it is the parent who signs the waiver form, there is a reason: we judge the boy or girl as still being immature to do so. Even in artistic gymnastics there are age limits to participate in international competitions: girls can only take to the platform if they turn 16 in the current season, while boys must come of age in the current year. This is to avoid undue stress on prepubescent individuals.
In Italy you can ride a motorcycle at the age of 16, up to 125cc of displacement with a maximum power output - often specifically limited by manufacturers - of 11 kW and tricycles with no more than 15 kW. As with the AM license, it is only possible to carry a passenger after the age of 18.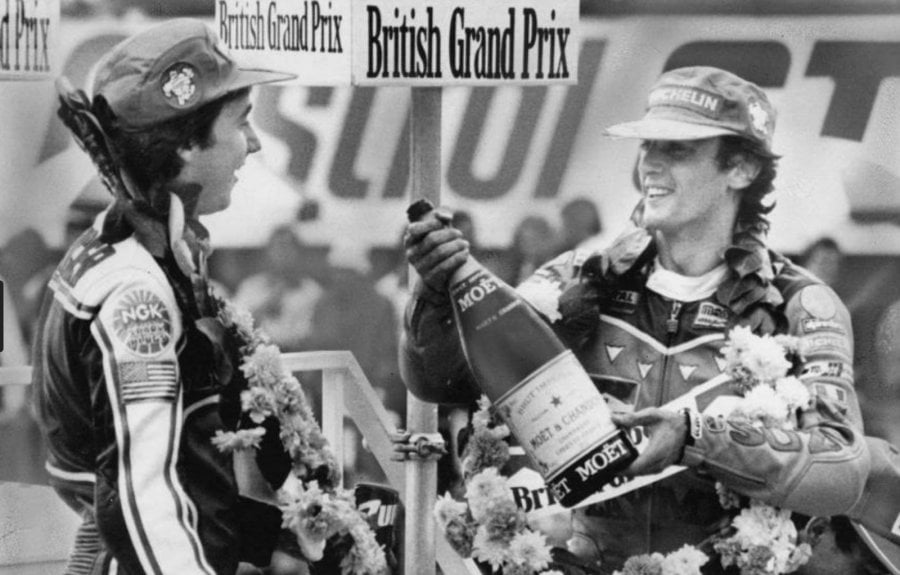 In short, we set low limits for road traffic, we put depowered vehicles in the hands of children, but then we let them race at 14 with bikes that touch 200 km/h… and for what? To have younger and younger champions, to break records? Who cares, after all, about the age of a winner?
Yes, it is true, we are enthusiastic about the skill of someone like Acosta, but even if talent is often nourished by having started a sporting activity very early, this fact is not strictly necessary.
And can I say it all, to the very end? To the very young talents of today, grown up in batteries, all the same, with their beautiful coloured leathers, helmets and designer race numbers, I preferred the not-so-young young guys of some time ago who showed up with dirty and tattered leathers. Testimony that there was no money to waste, except on the bike.
We don't need to put youngsters through the grinder to have more talents to push forward in this meaningless race from the Talent Cup to the MotoGP. The only result we will have are riders destined to last less, because they are consumed prematurely by stress and anxiety. Just think of Casey Stoner…
And if an age limit was introduced in women's artistic gymnastics because a pair of boobs made certain exercises impossible, we are convinced - indeed very convinced - that our very young riders cannot have 'balls', the term with which we motorcyclists divide courage from recklessness.
Of course Franco Uncini is right: certain dynamics of accidents are inevitable and can affect riders of all ages, yet when the victim is a 14 year old boy, I just can't bring myself to say that he was doing what he loved. Not until the law allows him to sign a disclaimer himself…
Share