Twenty years is a world, an entire universe, and inside there are times, joy, smiles, moments when you would like to throw everything down the drain and others in which life seems like a carousel. Of these twenty years of work and friendship with Fausto Gresini, Carlo Merlini remembers everything, preserves every detail. "The human aspects came first with him, the ability to involve people, to motivate them, much before many aspects related to business. That's the thing that fascinated people". Fausto and Carlo met in 2001, "I worked for a Bologna company in marketing, we did a few things together, Fausto's company was expanding, he asked me to join and I accepted. From then on it just continued developing". Today that company, Gresini Racing, has 70 people, riders, mechanics, employees, staff and collaborators, Merlini defines it as "a complex machine". A company with teams in various categories. Fausto's disappearance raises a number of questions about the future. Merlini takes a deep breath, plucks up the courage and the dedication that is dear to him. "The rudder, the guide is always one: what would Fausto have done?".
What answer have you given yourself?
"I think we have already seen it. There was a signal in all directions, all the Moto2 and Moto3 teams that were already in Valencia when things happened decided to participate and somehow give a message".
Moving on, this is the answer…
"Obviously there is a machine here that has already started up for this season. Of course, we asked ourselves some questions, but everything happened immediately, and then the guys were already in Spain. We asked ourselves a first question. The shared desire on the part of all to stay in Spain for the test, however, gives you all the answers. All the guys have Fausto's name on their bikes, they removed theirs and put on the sticker that was the same as when Gresini was racing. The same graphic, same position".
Is the project going ahead?
"Yesterday I had the opportunity to discuss with the family, with the guys in the team, and the thought never occurred that things should be different from carrying on with the project, the company, everything".
What void does Gresini leave?
"We looked at him as a beacon and as a leader, a boss who knew how to intervene according to the circumstances. An activator of stimuli and ideas, of motivations. This absence is felt. But everyone is reacting with a strong spirit of responsibility, with a further push to give their best, to give two hundred percent. It's not easy. The motorcycle world seems all nice and colourful, but it is complex, a company in all respects ".
What void does it leave with you?
"With Fausto I developed a particular, nice job, we have always worked together. And then time leads you to have a relationship that even goes beyond the professional sphere, outside of work, families who know each other, children who know each other, maybe who even hang out together, Fausto was also my best man. He was obsessed with signing contracts and then stamping them. When I got married I said to him: "Oh, didn't you bring the stamp too?" The jokes, the sharing, I will miss everything about Fausto. We always travelled together, I already know that everything will be so different for me. I imagine the first day on the track… It will all be different ".
On a sporting level, what is the biggest obstacle?
"We worked and tried to solve problems, but when it came to a standpoint we went to ask him, Fausto. Now we have to somehow solve the problems ourselves. There was Fausto at the top and the people at the head of every department around. While he was in hospital we tried to create a shared table. We met every week, we shared everything to arrive at a joint decision. It is a bit of the Gresini method, we will carry it with us as a teaching ".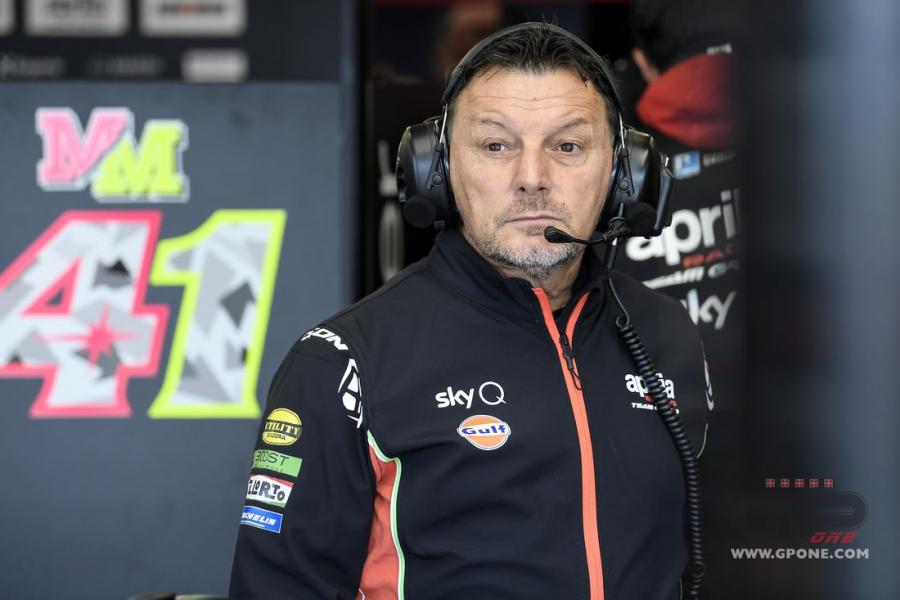 How have you lived these months? Did you hear from each other?
"We had video calls, when he seemed to be getting better we had also started talking about work. The strategic decisions had already been made last year, that's true. But this does not mean that everything is difficult, it was complicated. Last week we made the presentation, a commitment that was possible thanks to the dedication of everyone, a work without timetables by each member of the team. Getting to that starting block without Fausto was a goal in some respects, but it's because we all wanted to see him in the office, we wanted to make him proud of us ".
Will relations with Indonesia change?
"We have a relationship that has lasted for ten years. We have built something important, such a strong brand presence that nobody else has. Other sponsors have been added, including Indonesia Racing, and this relationship has created new prospects that we want to make grow in the future ".
And the MotoGP project?
"We have a contract with Aprilia. Then they will set up their internal team, and we have to decide with which manufacturer to move our future forward. I am pursuing the available options. At this point the family will be involved. After this particular moment, we will discuss everything with them, Fausto's children are already here, present. The future must be planned with them ".
Main picture (Gresini with Merlini) Copyright © Pole Position Travel SE