"Presentations and conviviality are two of our strengths, so we are very sorry not to have been able to have a party", Francesco Guidotti joked about the virtual launch of the Pramac team. After all, the epidemic did not allow for other solutions and, like all the other squads, even the Tuscany-based team had to make a virtue of necessity. It would have been nice to see Johann Zarco and Jorge Martin, the new riders live together for the first time, but that will have to wait.
Despite everything, a team spirit seems to have already been created.
"We met one day for the photographs and there was the atmosphere of an already consolidated team - says the team manager - We moved as if we had known each other for at least a year, we did not feel embarrassed. Zarco and I have known each other for a long time, although we didn't meet every day, and with Martin we immediately had a good understanding, as if he felt in the right place at the right time ".
Jorge seems very proud to be racing for Ducati...
"Already in November he had asked for a set of leathers with the Pramac logo to then start training with the Panigale V4 in January. He feels good and last year, even if only briefly, we saw each other a few times. It seems to me that there is the right atmosphere to start off in a relaxed way, which is the most important thing ".
"This is the most difficult season to make your MotoGP debut, Martin mustn't create any expectations for himself"
It will start on March 5 in Qatar, with six days of testing before the races. That's not many for a rookie like Martin…
"The problem is not so much the number of days, but the timing, for this reason it will be a time bomb. In the past there were two tests in November, then there were two months of complete relaxation for the riders to metabolize them and also prepare physically, to get themselves in order, so to speak. Then there were two more tests before the championship to get the right feeling with the bike and start working on the details. Those in November were only really useful to understand what was happening. Now, however, in the first test a rookie will not understand anything, then he will have another after a few days, and maybe he will still be suffering for the first. For example, when all the rookies get on the Ducati for the first time they destroy their hands ".
And after two weeks there will be the first race ...
"Last year I said that 2021 would be the best season to debut in MotoGP, because there will be no development of the bikes and it is a plus point on a technical level. Instead, with this distribution of the tests, it will be a very, very difficult start. The important thing is that Martin does not create any great expectations for himself, as happened to Pecco two years ago after extraordinary tests in Malaysia. Managing a MotoGP race is complicated, he will just have to do his own race without messing up, because the more laps you do, the more you learn, this is what Martin will have to do in the first few races ".
"Zarco has taken hold of his own life, he's in the right place at the right time"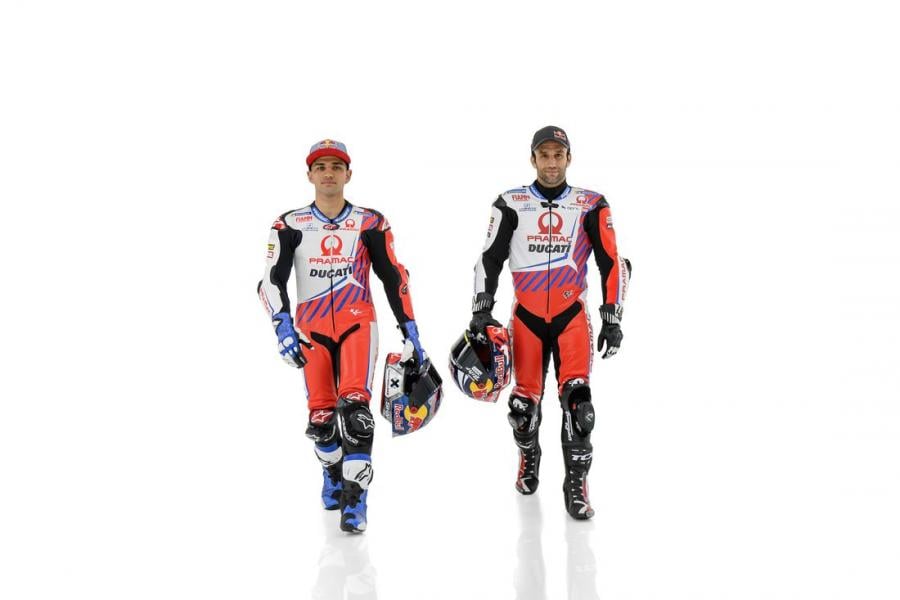 While Martin is a rookie, Zarco is an experienced rider but with a lot of ups and downs in MotoGP.
"Speaking with Johann, I felt that he was very motivated and not tense at all. I think he is a rider who has become aware of his own abilities and has built up a self-esteem that he probably did not have before, living a bit in the shadow of some people. Now he does everything by himself, he is the tip, it means that he has taken control of his own life, both in a personal and professional sense. Moreover, on a technical level, he is in the right place at the right time, because last season was a season of getting closer to Ducati and in this one he will have a more advanced bike in a team that is very close to Ducati, so he will be able to take advantage of this opportunity ".
Is this the last chance for Zarco?
"I don't think so, seasons can also be spoiled by episodes, like Pecco who got injured last year when he was at his peak. I hope he does not experience it as the last chance and I believe that he is not doing it, because it would mean creating a tension that can become dangerous and not allow him to express himself at his best ".
Will he also be involved in the development of the Desmosedici?
"I think so, Johann has a particular riding style and I think they will make use of him, also because he has experience with other bikes, Yamaha, Honda and KTM. For Ducati he can be a good benchmark and Pramac has always lent itself to this type of work, which is an added value ".
What are the goals for this year, considering that satellite teams can now fight for the world title, as Petronas demonstrated last year with Morbidelli?
"Technically the differences are less and less because the technical regulations have always been in favour of the satellite teams. Pramac started a trend with Ducati, before the factory teams 'stole' riders from each other, now instead they grow them up in the satellite team and are chosen together. So they are no longer riders who bring oxygen to the team's cash register, but riders who we believe in two or three years will be able to join the official team. And if a rider takes less time, if he goes well while someone struggles in the official team, then the situation is rebalanced even more. Last year Morbidelli exploded and beat Vinales and Rossi. "
But is there a goal?
"We are not asking this at the moment, but we would like to break the ice with a victory, which slipped out of our hands at least three times last year. That is the main objective: to win our first Grand Prix with Ducati, considering that the last was with Honda, then we'll see. Miller finished seventh in the championship last year, but just seven points from third place. It's hard to say more without having done even one lap ".
"For Bagnaia the official team will be a new beginning, Miller arrives at a strategic moment for his growth"
The last question is about your former riders, Miller and Bagnaia who are now in the Ducati factory team. What do you expect from them?
"Pecco has forged ahead, despite the fact that he obtained less with us than he could have due to various circumstances, it was a little bit of bad luck and a little bit of his stubbornness. I think he deserved the works team and that it is a new starting point for him because he is a rider on whom something can be built. Jack has made an unexpected professional and personal growth, he has worked on those aspects that he previously neglected, this step comes at a strategic moment for his growth. I don't know if they will fight for the world title, but they will certainly have a great season ".