A special invitation (accepted) for Toni Elias. The team Suzuki Yoshimura Spaniard turned up on his bike at the NASA Space Center in Houston, Texas for a day of Space Oddity, as David Bowie would have told the story.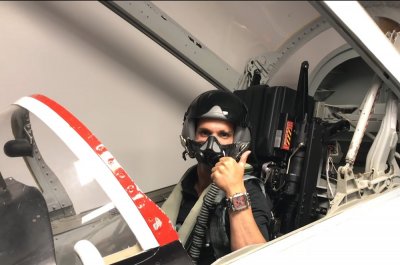 Unlike the late English singer and actor, the former Moto2 and MotoAmerica champ donned astronaut coveralls after visiting the Center, where Toni had the chance to see the control room, the experimental laboratory, the shuttles, rockets and training areas - all the basics and first experiences in the field. He got to see the robotics, space gloves and space boots.
At a certain point, Elias also did some "training", wearing a complete set of coveralls the Space Center staff provided for him: "It's been incredible to see every single detail - the number 24 rider was speechless, looking like a kid at Disneyland - It is all very amazing and I am so grateful to have the opportunity to visit all these things. Being next to these rockets, I could never imagine how this huge thing can fly and take off and go out there to space"
Taking numerous selfies and doing some training exercises, the rider from Manresa he even played a bit of dress-up and sat in the pilot's seat, trying to get an idea of how Neil Armstrong must have felt. Still not satisfied, Toni took a ride around the Center before taking off on his stock GSX-R, fortunately without ever having to utter the phrase: "Houston, we have a problem."
Share