Joining team Yoshimura, Josh Herrin has achieved what he has been seeking for years.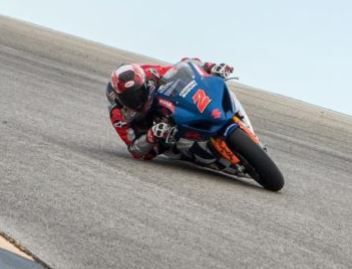 In fact, the 2013 AMA champion will be entrusted with a factory Suzuki. After a brilliant 2018 season on the Attack Yamaha bike, he will now be able to challenge his fiercest rival, Cameron Beaubier, who has a factory R1 and status as the favorite.
Josh also boasts a Superstock title and various appearances in World Grand Prix Motorcycle Racing before his return to the States. The team, based in Chino, California, welcomes Herrin who, paired with Toni Elias, will make up the most decorated formation Hamamatsu has put on the grid in the USA since that legendary duo of Mat Mladin and Ben Spies. The Australian and the Texan performed incredibly and if the first didn't bring home the win, the second managed to pull it out.
The twenty-eight-year-old from Glendale also dueled hard with the Spanish former Moto2 World Champion who will now be sharing a garage with him and wearing the same colors. Team Yoshimura has already done a preseason track test with the latest evolution of the GSX-R 1000, a bike which would also be nice to see in action in World Superbike.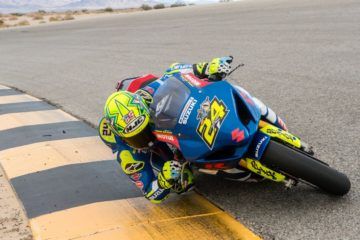 The new entry's determination comes through clearly in his own words: "It's been a goal of mine to get back on a factory team since I won the Superbike championship in 2013 - Josh explained, wearing an official team hoodie - I feel honored to now be a part of Yoshimura Suzuki with its long tradition of winning. I look forward to working side by side with Toni and the rest of the team. We'll both be working towards the common goal of making the 2019 Yoshimura Suzuki GSX-R1000 into a championship winner."
Elias, outgoing champ who will be taking the number 1 off his top fairing and going back to his number 24, talked about the relationship with his new garage mate: "I'm looking forward to having Josh as teammate. We've been tough competitors on the track, but also friends off the track - Toni explained - He'll bring enthusiasm and experience, and this will be a big benefit for the entire team. We ended last year on a high note with a victory in the final race and now we look forward to the challenge of battling again for the championship."
Share