He had already announced his intention to retire at the end of the year, after no less than 20 seasons spent on the track as a professional rider, from dirt bike tracks to asphalt.
Roger Lee Hayden, younger brother to the late Nicky Hayden and older brother to Tommy, comes from a family with racing DNA, easily recognized and difficult to remove.
The decision to hang up his leathers, however, does not mean giving up. To the contrary, the thirty-five-year-old from Kentucky knows that in life everything should be done at the right time. He understands every stage of life has a beginning and an end and in sports, there are peaks of intensity and curves similar to the New York Stock Exchange report.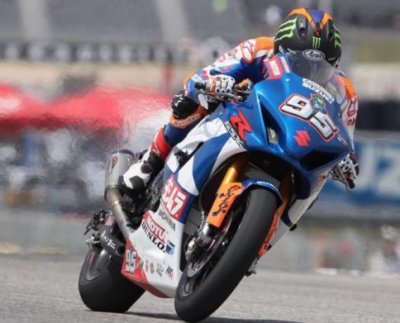 There is no bitterness and there are no regrets for the team Suzuki number 95 rider: "I've been thinking a lot in the last year or so - Roger Lee revealed - I thought about where I am in my life and where I want to go. I want to have a family and kick back and enjoy it a bit more."
Roger imagines that he will sometimes look back and remember the many challenges won and lost: "I've been doing this since I was nine years old, just always on the go and there will be things that I'll miss, for sure - he admits - I'm a huge motorcycle fan. Just because I'm retiring, I don't want to disappear. I want to finish the season strong. The year started out a little rough and I'd like to definitely finish on a high note."
Hayden is dedicated to his team which, especially after last year, has truly been closer to Roger the man than Roger the rider during the terrible times he has lived through: "I'm proud of winning with Suzuki in Superbike. They have done a great job of putting good guys on this team for many years and they'll continue that after me."
Share