This time Toni Elias took the win and if things continue like this, the defending champion and the current championship leader Beaubier will battle it out for the American title down to the last round of the season in Alabama, where the skies are so blue.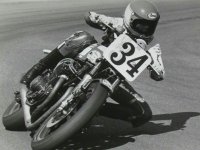 The Spaniard is back to his winning ways, giving the manufacturer from Hamamatsu win number 200 in the American championships between AMA and MotoAmerica, with riders the likes of Wes Cooley, Kevin Schwantz, Mathew Mladin and Ben Spies. This allows Suzuki to achieve a truly significant score, demonstrating just how much a factory commitment pays off in terms of prestige and sales in the USA market.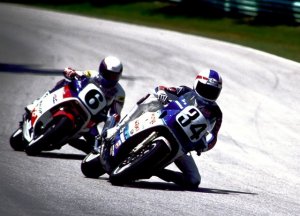 The weekend had not started off in the best of ways for Suzuki in Salt Lake City. A crash in practice, complete with fire and flames destroyed Toni's Gixxer but, despite the crash, he was clever and strategic. Knowing that he had a better pace than his rivals on worn Dunlops, Elias studied the trajectories of Beaubier's Yamaha until the fourteenth lap and, after passing him, he held onto the lead until the end, finishing with a gap of just a half a second. Not exactly an abyss, but enough to take home his sixth win of the 2018 season: "We started off the weekend with a little Japanese-American barbecue - the former Moto2 champ said - but my team put the bike back together. I was playing my cards at the end, and I found my moment. It is nice to get that 200th victory for Suzuki."
Will they continue like this? For his part, Cameron Beaubier is still looking down on the rest from the top spot, although his advantage over Elias has dropped to 24 points. Race 2 will get underway in a few hours and the situation could flip flop (again), considering how much the factory R1 Californian rider detests finishing behind the Spaniard and his GSX-R.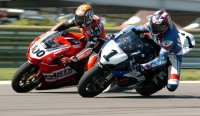 Another Yamaha - the one ridden by Josh Herrin - rounded out the Saturday podium, despite never being in the fight for the win. The American former Moto2 rider finished more than 19 seconds behind the leader.
Texan Garrett Gerloff finished fourth, Beaubier's team Monster teammate, and Jake Lewis was fifth with a few technical problems ahead of South African rider Scholtz, finishing sixth.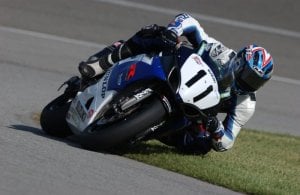 BMW got a bit closer to the top spots with Danny Eslick's eight place, with Cameron Petersen's Honda finishing ninth. Kawasaki was fourteenth with Bruno Silva. Roger Lee Hayden never saw the checkered flag, crashing out for the fourth time this year.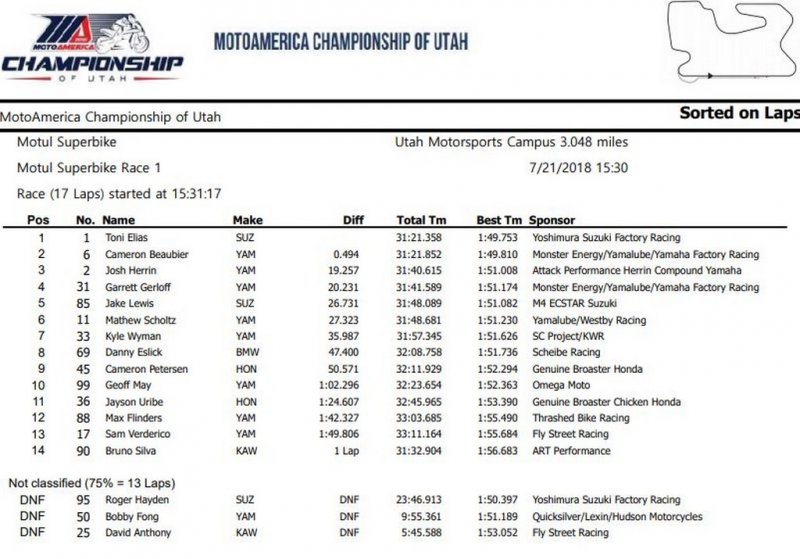 Share