The big absentee of the season that is about to get underway is Andrea Dovizioso, who left Ducati after eight years and has not found another seat to continue racing. Dovi wrote the recent history of the Italian team before the divorce and, unless something emerges at the last minute, he will still spend 2021 on the track, but riding a dirt bike. 2020 therefore may have been his final season of a long career in the world championship, which he spoke about in an interview with Izaskun Ruiz for DAZN Spain (you can see the interview above).
Here's what he said.
Unemployed in 2021
"It was a possibility, to be honest maybe I thought it was that and nothing more. It wasn't a problem if it went this way, I can adapt as I didn't find a place for 2021 in MotoGP. I'm going to do something I like, I'm happy with this change. I would like to find something good for 2022, we will find out but without any stress ".
"On the one hand, I'm disappointed because I feel particularly competitive, if I had had the opportunity to race for certain teams I feel that I would have had the opportunity to fight for the championship, as I have done in recent years and so I'm disappointed. But that's how motorsport is, it doesn't all depend on me, but anything can happen ".
"We are in a generational change, for a number of years there have been a certain number of talents who condition the championship, always the same, but now it is changing because their age is increasing, there are those who have retired and those who are a little bit too old in age. The regulations and the tyres change and this can affect the generational change a lot, without these changes perhaps the same riders would always have been ahead. We are facing a definitive generational change".
"Stoner was devastating, he destroyed his opponents"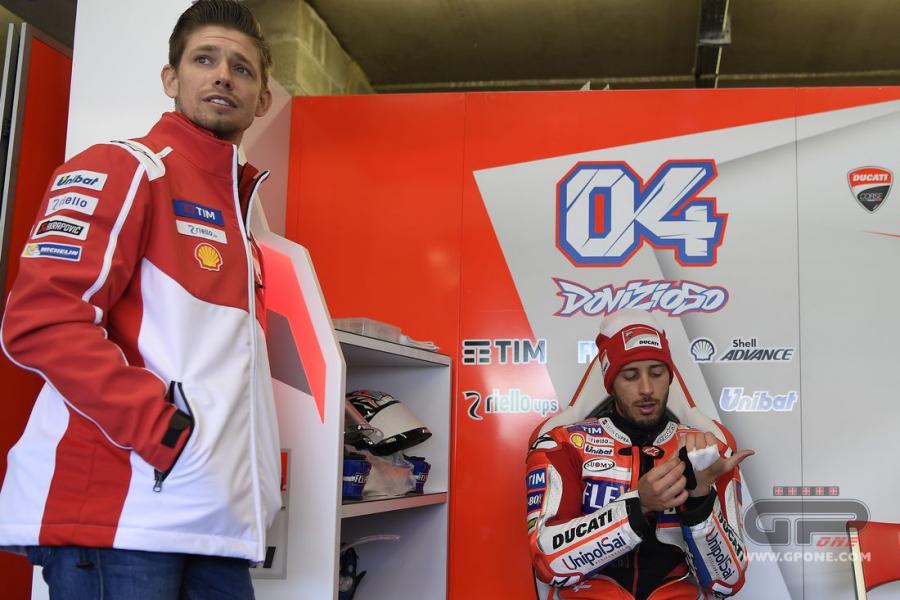 "It wouldn't be fair to talk about one rider rather than another because everyone has been champions in different ways and with different characteristics. I studied a lot and fought with them, it was fascinating and difficult to race with them. In the last 10 or 15 years the level has been really high, this concentration of talents has been very unusual ".
"Stoner was devastating, but as well as his amount of talent it was devastating the way he expressed it. You can't say that Valentino is not talented, but he follows a method and the result arrives, instead Casey: first lap and wham! It's the worst thing for the opponents, he destroyed them and did so throughout his career ".
"Marquez will have a long career, Pedrosa deserved a title"
"It is difficult to say that someone has more talent than Marquez, it's natural to say that Casey has a little more but I struggle to do it honestly. Marc, for various reasons, lives his life differently and hasn't had those clashes that Casey was not comfortable with. For Marc, everything is more relaxed and this is the reason why he has won so many championships and why he will have a very long career ".
"Dani Pedrosa is a great person, hyper-talented and he brought with him a style of riding that everyone uses. He had his physical limits, his height conditioned him, more negatively than positively, but when he was determined he was unbeatable. He had his share of ups and downs and bad luck so he was unable to bring home a championship even though he deserved it ".
"Finishing second with Ducati was a victory, not a defeat"
"If we talk about Marquez, Valentino, Stoner, Lorenzo, they are riders who have won a lot and deserved it. Then there are riders who have been at the top for many years, who have been able to compete with these champions and beat them often, but who brought home fewer championships. It depends on several things, I am not someone who looks for excuses, but sometimes you also need a little luck. I don't consider the years in which I finished second as losing the championship. Marquez and Honda were better, but when you have such competitive years against a talent like that on the Honda and you are the rider who causes him problems on the last lap and fights for the win with him, second place might even be the first of the losers but in my opinion that was not the case with me. Above all, experiencing the situations inside Ducati you know everything that happened, I see it as a victory and not as a defeat, and I don't say this to justify myself ".
"If you don't win they won't see you, only in Ducati was I appreciated"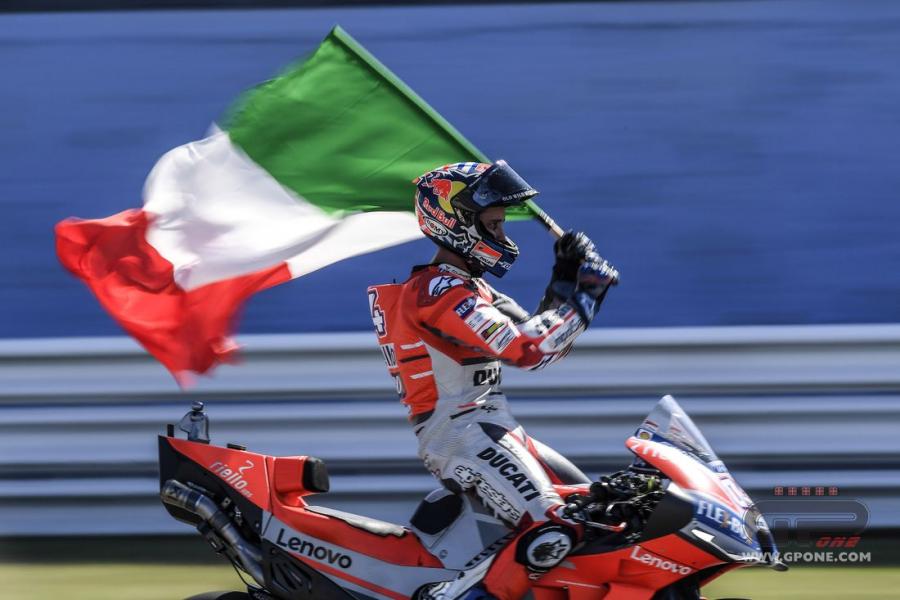 "Thanks to my way of racing, my competitiveness has always emerged much less because I have always scored points in silence. I have always been in front, but if you don't win or you don't produce a fantastic exploit, the majority of journalists, who don't understand very much, don't see you and don't push you much. In Ducati I emerged and was appreciated much more, but the mistake was to link everything to the bike and to my results. I don't understand a certain way of reasoning because if I had had all this advantage from the bike then all the other riders would have been pretty scarce. In my opinion, the real Dovizioso has emerged in recent years, I'm not complaining ".
"What Valentino did was an benefit for everyone, because he gave more visibility and created interest. The disadvantage is that you are never seen as a protagonist, there was Valentino and then all the others ".
"I don't understand Lorenzo's mind, he's a bit particular"
"You always get better when you have strong opponents, if you finish behind them either you improve or you vanish. I tried to study Lorenzo, like the other riders, to get closer to some of his characteristics. You will never be able to do certain things as well as he does, but the opposite is also true, the difference is how close you can get. There are few riders who have lasted such a long time, I have had my ups and downs but I managed to stay at a high level because I managed to evolve ".
"In my opinion now I am even more disliked by Lorenzo, because I notice that whenever he can he attacks me in interviews. I still haven't figured out if he hasn't metabolized the two years in which he finished behind me with the same bike or I don't know what. He has won many championships, he should be superior to certain things but I see that it bothers him, I don't understand his mind, he's a bit particular. "
"My only regret is not having gone to the Yamaha factory team"
"I wouldn't change anything. The only moment in which I was very disappointed was in Yamaha, due to various circumstances; that one year with an unofficial bike and without evolutions I had a good season, I was the second Yamaha rider behind Jorge. It would have been natural to go to the factory team, but Valentino decided to return and rightly Yamaha took him back. I was disappointed because I didn't have the chance to work ".
"What I did with Ducati makes me proud, I would like to be remembered as a rider of substance"
"We can all do better, I've tried and pushed hard, I'm fine with myself, but there are always things that could have been done better. I don't live it badly. Being able to become competitive with the Ducati makes me proud because it means that the work done with my team was right and that inside of me I had the possibility to do it. It is an overall satisfaction, it is not a single race, there is much more ".
"I'd like to be remembered as the rider that I am, essentially, both as a person and for the results. What matters are always the points at the end of the season and if you do things well, you are always at the top ".