Sofia Goggia at St. Moritz like Capirossi and Lorenzo: one of us!
The Italian Alpine skier races and wins with a fractured hand after an operation and wearing a special glove, with her hand taped to the pole: "No, I don't think I've done something heroic, many motorbike racers have done it before me"

Submitted by

Paolo Scalera

on Sun, 18/12/2022 - 20:58
Share
Sofia Goggia has to be 'one of us', because a skier who wins in the St. Moritz downhill and when asked if she has done something heroic replies: "No, I don't think so, many motorbike racers have done it before me" is, in fact, one of us.
It brings back memories of Loris Capirossi or Jorge Lorenzo at Assen, hand and collarbone respectively, and of the thousand riders who took to the track in precarious physical condition. Fearless. Indeed, as Dr. Costa said (and continues to say) "with the strength of heroes".
And like them, Sofia also played down the accident: "this recovery is nothing to the one that took me up to the Olympic silver medal 23 days after my injury at Cortina. In China I practically went down on a leg and a half, here it was a hand: it's quite different. I had the red bib of leader of the downhill Cup, in practice I was clearly the fastest: I didn't want to leave any stone unturned. After that it wasn't even a sure thing that I could start. And when I decided to be there, I didn't expect anything".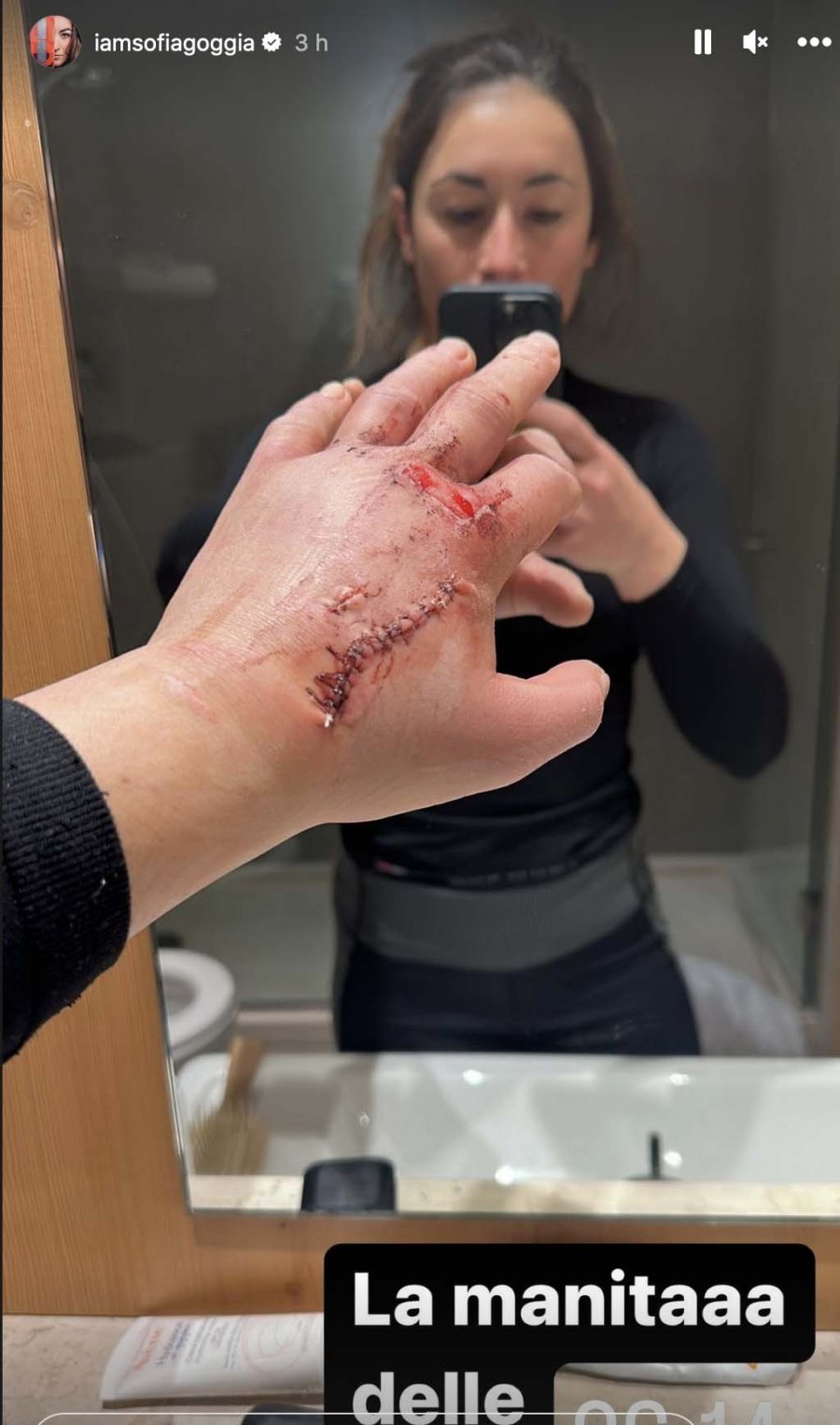 These are feats that only sportsmen in love with their sport are capable of doing, and in fact Sofia Goggia didn't even bother stuffing herself with painkillers.
"I just took a couple of paracetamols: my hand is still swollen, and a little blood comes out of two small holes, but nothing major. Yes, I felt a little discomfort on the jumps, I felt like my bones were moving around... but no pain".
And do you want to know the first thing she did after the accident after deciding to have surgery and race anyway: she had a special glove prepared to accommodate her swollen hand, and if she feared she might not be able to hold the ski pole well… a couple of rounds of duct tape and off she went!
After all, on an athletic level, what you have to do in downhill racing is not even that different from ours: you lean, you look for maximum grip (with her it's from the edges of the skis). It takes reactivity, legs, choice of trajectories... and courage.
Sofia Goggia, one of us. Just out of curiosity: are you by any chance also fast on a motorbike?
Share