Going on and on about Sprint Races: why not include Superbike in some Grands Prix?
FORMULA 1 and MOTOGP CALENDARS: 23 Grands Prix for F1, 21 for MotoGP, a lot of clashes, double starts for the Sprint Race and Moto3 and Moto2 always the Cinderella of the weekend. Why not make the two categories do fewer GPs and include some Superbike rounds in the schedule?

Submitted by

Paolo Scalera

on Wed, 21/09/2022 - 19:25
Share
Today F1 released its 2023 calendar which arrives at a record number of 24 races with 15 non-European Grands Prix. An impressive number that definitely clashes with the policy (but it's just political) of reducing emissions and environmental impact, but so be it, now motorsport is show-business and every Grand Prix that is added means one more nice little nest egg.
MotoGP in comparison, fixed at its 21 Grand Prix with 9 non-European races, seems decidedly more sustainable, but taking into account the lower economic resources of the two-wheel world ... not so much!
Actually, the season is without any breathing space for both categories: F1 manages to race more because it starts earlier, on March 5 in Bahrain, as opposed to our March 26 in Portimao, and finishes later, on November 26 in Abu Dhabi. .
The three more Grands Prix have all emerged in the last three weeks. There are 13 clashes, but it is pointless to talk about them for now because what we have, as far as MotoGP is concerned, is only a hypothetical calendar, absolutely provisional and without claiming to be correct.
We must also remember that, according to what Dorna said in 2023, MotoGP will double the number of its races with the introduction of the Sprint Race that F1 instead runs every now and again, while Carmelo Ezpeleta has introduced it in all the races as a cure-all solution to counteract the loss of spectators in the circuits, but also to give Pay TV a sweetener.
Taking into account everything that has been said, the MotoGP riders will race more than their four-wheel colleagues and it goes without saying that by decreasing the number of tests the amount of kilometres covered will be almost the same. A race is a race and in terms of psychophysical stress it cannot be compared to a test.
Not to mention the problem of double starts: the Aragon GP confirmed the doubling of the risk. Irrespective of the fact that Jorge Viegas, President of the FIM, says that the start is the most interesting moment, which everyone wants to see. Actually, however, we are all holding our breath because we want on the contrary to see the race pan out, and not lose any protagonists along the way.
In short, there is still a lot of work to be done in motorcycle racing, but as long as the problems are not dealt with professionally, hearing from all the entire playing field, they will always proceed by trial and error. This leads to the possibility of running into errors that with a greater sharing of problems, could probably be avoided.
And the example comes from the modification of the practice times of the GP of Japan with the elimination of FP1 on Friday. Then, as always, the afternoon session (which effectively becomes FP1) was extended, but only for MotoGP. As always, Moto2 and Moto3 are residual, but then why force them to compete in all 21 Grands Prix. We think that a reduction in tests, especially on trips outside Europe, would be appreciated by the teams.
And what should we put in their place? Why not a good Superbike race? In this way the number of clashes would also be reduced and finally the world of production-based racing would be given greater visibility. Is it heresy to think so? We really don't think so…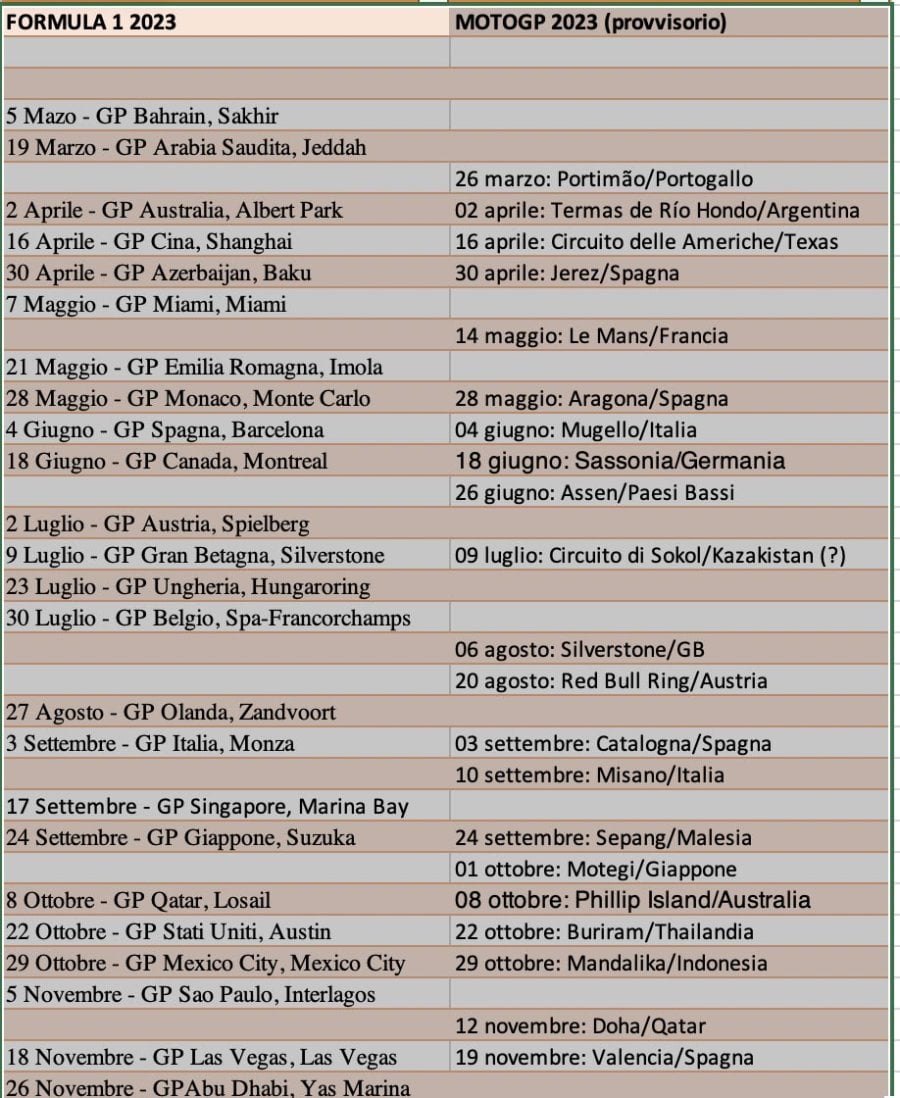 Share