Marquez, from hell and back: here's why he will rise again like Sheene and Doohan
His detractors will probably scream career over! But Marc will overcome this odyssey like the great champions of the past, from Sheene to Doohan. Because no matter how hard you hit a champion, he will always get back up again

Submitted by

Paolo Scalera

on Fri, 04/12/2020 - 15:06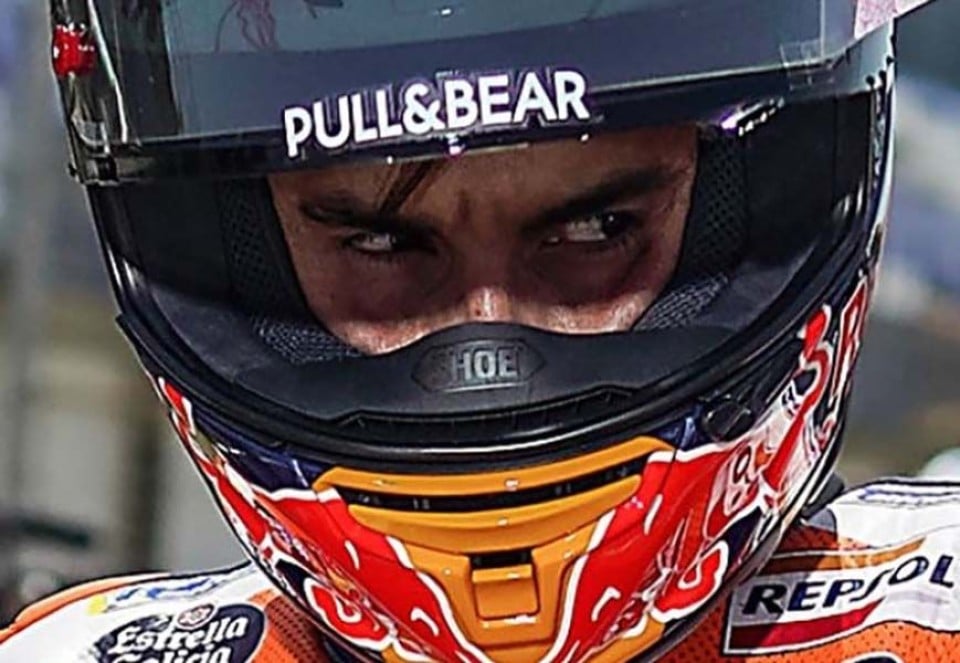 Share
The news of a third operation for Marc Marquez has rekindled the controversy between those observers who are screaming 'Career Over' for 'Magic' and those who - we are among them - think that an accident, however bad it may be, does not put an end to anything.
In our opinion it all depends on character, even if it is true that in some cases, Freddie Spencer immediately comes to mind, the onset of a sudden incapacity - for Fast Freddie it was an absolutely damaging tendonitis - can transform an absolute champion into a 'normal rider. '.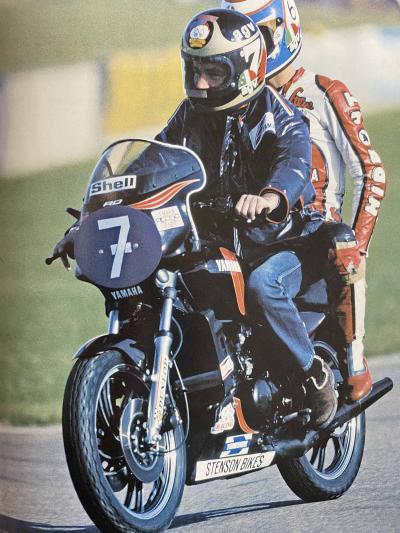 Because there is no doubt that a rider, yesterday as today, must be able to count on absolute physical integrity. Even though every accident is different and has different effects on riding.
Just think of Kevin Schwantz's wrist, which at one point forced him to retire, Mick Doohan's ankle, which did not stop him from winning five consecutive world championships and Ben Spies' shoulder, which convinced him to bring an end to his career.
We believe that character is the most important thing because it is through sheer willpower that problems and even illnesses are overcome. And while it is true that even the strongest man has his breaking point, the spirit is the true plate of harmonic steel through which our humanity absorbs the hardest blows.
Oh my God, this is a phrase that could be attributed to Dr. Costa, but it is by having a doctor like him that we have been educated, and therefore it seems inevitable to us to move physicality close to that part of the immortal 'me' that allows us, like the Olympic motto "Citius, Altius , Fortius" (Faster! Higher! Stronger!) to push our limits further forward.
So, we will have Marc Marquez returning after his third operation, 8 hours of surgery, a further rehabilitation of at least three months with the expectation of missing one to three Grands Prix. And let's not forget: a whole year of absence from the tracks.
Will he succeed? Can he do it? It depends on his character, and Marc's spirit is made of adamantium, like Wolverine's claws...
Once again let's have a look back at the past, at the life of a rider who rose twice, after two terrible accidents, and succeeded thanks to his character: Barry Sheene.
It was 1975 when Barry crashed on the Daytona banking: he totally disintegrated, breaking his left thigh, right arm, collarbone and two ribs, but he recovered and returned to racing seven weeks later. OK, here we are talking about 'simple' fractures which fortunately did not pose any problems, but the accident was devastating. Sheene subsequently won two world championships in 500 in 1976 and 1977. Seven years later, in 1982, at Silverstone, during an incredible mixed free practice in which bikes of different categories were on the track, the British champion hit the bike of Patrick Igoa. On that occasion he risked losing both legs which were put back together in small pieces by orthopaedic surgeon Nigel John Cobb at Northampton hospital.
It goes without saying that Barry later returned to the track but was initially unable to even balance the bike with his legs. We remember him at Donington, riding a Yamaha RD 350 on a demo lap ... assisted by his close friend, Steve Parrish, in the passenger seat because Barry couldn't stop!
What allowed him to return to what he was - he retired in 1984, his career already in its last act - was his character. Barry Sheene faced everything with a smile, an attitude that today we can only recognize in Valentino Rossi. But it is not always necessary to smile.
Mick Doohan didn't smile very much, he always smiled very little throughout his competitive career, but when he had a serious accident at Assen in 1982 that almost cost him his right leg, he showed off all his magnificent determination.
It was Dr. Costa who saved his leg from amputation, that much is true, but it was Mick who faced the long ordeal - the two legs sewn together to ensure vascularization to the affected limb - which even led him to try to win the world championship anyway in that year he had been forced to abandon with a 65-point lead over Wayne Rainey.
In the following year Mighty Mick had to learn how to ride the bike again by moving, you know, the brake pedal from the right footrest to the left handlebar, operating it with a thumb lever. He had an infirmity, he limped conspicuously off the bike, but he returned to victory in the 1993 San Marino GP at Mugello, and then from the following season he took no prisoners for five long years.
What we want to say is that it is the warrior spirit that animates champions. And that the severity of the injury does not matter, nor, in part, the consequences but rather the desire to overcome all adversity. To demonstrate, first to themselves, that they can do it.
And that is why Marc will return after this odyssey, overcoming the ordeal of the comeback in the same way that we have seen him win so many Grands Prix: with a smile.
Credits: Photo from "Barry Sheene, Motorcycle Racing's Jet-Set Superstar" by Michael Scott (Haynes Publishing)
Share