The Silence of the Lambs: Emilio Alzamora and the 'case' of Alex Marquez
It's not the first time it's happened: I woke up with the face of Alzamora and went to talk to the Marquez brothers after Alex was fired without ever having taken part in a race in the Repsol Honda team. A crazy market? In the meantime, silence surrounds Rossi with Petronas ...

Submitted by

Paolo Scalera

on Tue, 09/06/2020 - 12:08
I'm starting to be worried: yesterday afternoon I was a little tired, so I decided to take a nap. As soon as I closed my eyes I started dreaming. I was awake and I was going to talk to the Marquez brothers ... but it wasn't me. I was sure of it because, in the car, I looked at myself in the rear-view mirror: I had the face of Emilio Alzamora!
Now you will remember my amazement when, two weeks ago, I dreamed of being Paolo Ciabatti, but it was the first time that something like that had ever happened to me! I didn't give it too much thought, also because these transformations always provide some news ... but now it's the second time and it baffles me.
I know Emilio well, even better than Paolo: when he competed in 125s at the end of the '90s, sometimes we went running together on the circuit. I was already over 40, but as a former middle-distance runner I was still quite fast and Alzamora was going strong. In fact, he was the only one with whom I could do a serious workout. I remember a nice race at Mugello, with us there was also the former marathon Olympian Alessio Faustini, but I don't want to digress: this is another matter.
Anyway, to cut a long story short I found myself in the house of Marc and Alex. They were waiting for me and of course we immediately started talking about what happened: Pol Espargarò signing for HRC.
As had happened to me when I found myself in Ducati, I knew perfectly well that I was not Emilio, but I had all his memories, in addition to his face and voice, so Marc and Alex didn't suspect anything.
Of course, Alex was perplexed and disappointed, while Marc came out with a phrase that made me think: "Now they will stop saying that I am behind your career!".
He was a bit pissed off…
This, of course, took us by surprise and we still know too little to express an opinion. Of course when I know everything, in detail, I will have my say, but we agreed that it is too big to be just Alberto Puig's doing.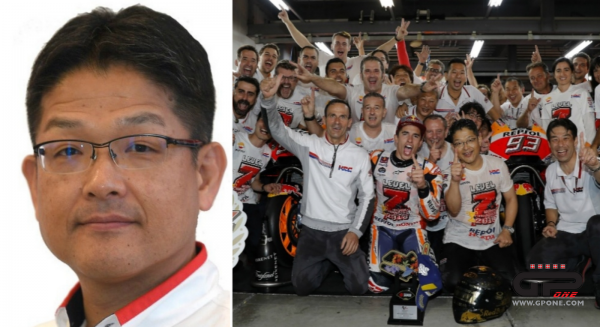 Japan is involved in all this, and the decision was certainly shared by Yoshishige Nomura, the president of HRC. The one who didn't get along with Nakamoto. When? It wasn't a last-minute decision…
At the moment, therefore, we are waiting for the deal to be formalized. Of course, without even having done a race in MotoGP, for Alex it has been tough to accept. On the other hand, I couldn't help reminding him that being in MotoGP is a privilege these days.
Mind you: Alex deserved his promotion: he won the world championship in Moto3 and Moto2. Twelve Grands Prix, twenty-three podiums, twelve poles and ten fastest laps do not come by chance. However, this is what was said during the official announcement in Valencia: you don't get into the Repsol-Honda team without victories.
However, this decision taken in Japan baffles us. More than one possibility has been put forward, and we made them ourselves, including the ones that had already been made in November, when we signed. Besides, isn't it true that Alberto Puig had spoken very well of Pol Espargarò on more than one occasion at that time?
What I, Emilio Alzamora, say is: if Pol's signing was to be a secret, it was truly a poorly-guarded one. And it wasn't nice that it came to light even before the start of the championship.
Marc and Alex asked if it was appropriate to say something. I replied that as long as it is not clear I won't. After that, of course, I'll talk. For the moment I just answer the phone. I talk to everyone. Rightly so. Alex's future in the LCR team? We'll see.
With this explanation we went out own ways, also because these transformations of mine do not last long and I was afraid to resume my true appearance. Who knows what Marc would have said: he probably would have had one of his laughs!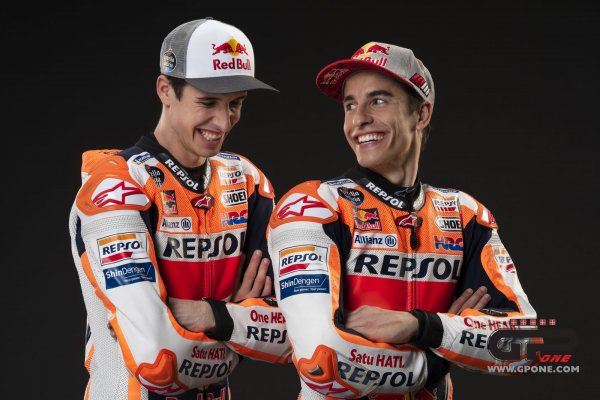 However once in the car, on the way home, a glance at the rear-view mirror was enough to see that it was me again, in goatee and glasses and it occurred to me that the case of Alex Marquez is not the only mystery in this ongoing and truly unusual stationary rider market.
What about Valentino Rossi and Petronas for example? He was saddled with the official Yamaha seat some time before, but when it seemed that he was ready to sign, or rather that the signing was only a matter of a few days to decide how many of the guys on his team would follow him, everything came to a halt…
What happened? Has Vale had a rethink or, rather, is there an arm-wrestling contest with Yamaha which does not want to give Petronas a tried-and-tested team like the one left by Jeremy Burgess ... or both things together.
Then there is another consideration to make: who would leave a factory team, a manufacturer, to go to a team that cut all wages by half due to the pandemic?
Oh, phooey… there are still too many question marks in this rider market that has exploded almost one month before a return to racing. Too many missing pieces to form the image of a recognizable puzzle.
What is certain is that today MotoGP has many holes in its plot: Cal Crutchlow is certainly leaving because, from what we hear, he has already offered himself to a couple of teams. Lucio Cecchinello is right: he no longer wants to retire. Indeed, the fact that Honda wants to retire him' has rekindled his interest.
And then there is KTM, a manufacturer that definitely does not get along with Honda and that today has to replace the youngest of the Espargaròs. Cal has certainly offered himself and, having experience on the V4 he could be considered. But on the same track are also Danilo Petrucci and Andrea Dovizioso. Although for Dovi, it is probably only a shoulder on which to lean in the negotiations with Ducati.
One final consideration, almost a footnote: Honda HAD TO hire another rider before the end of 2020: it should not be forgotten that the other two riders of the LCR team often hardly finish in the top ten. And Ducati was also talking to 'Polyccio'. Hence the decision to hire him. The communication was a disaster, but is this something new for Honda? Not at all. For Alberto Puig, both communication and the press do not exist at all…