Jon Ekerold, a "Privateer" world champion
A post on Facebook and, suddenly, July 2019 becomes July 1980. Imatra, Finland, an unforgettable season culminating at the old Nurburgring with the Ekerold-Mang battle

Submitted by

Paolo Scalera

on Mon, 22/07/2019 - 22:46
An old friend, a world champion, writes a post on Facebook and I'm enchanted reading it.
Suddenly, on this hot July day, I feel the coolness of the shadows in Finland. At my side, a Canadian tent, the vehicle I arrived there with to pitch it, a Fiat 500. Inside, a portable Olympia typewriter, a Canon Reflex, a notebook, and a GoodYear cap.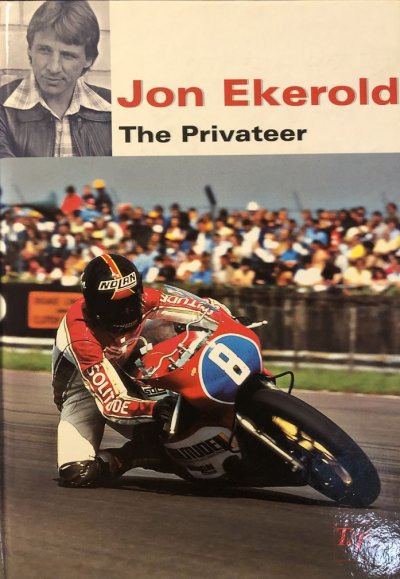 This picture of me sitting on my YDS3 250 Yamaha reminds me of the very unconventional path I took to achieve my goal in racing.
It was the first and only proper road-going motorcycle I ever owned (other than a 50cc "buzz bike"), and it was a brilliant machine that helped me develop the riding skills I needed before progressing to the track. I bought it when I was 21 years old and, besides being my daily transport, I started racing the machine a year after acquiring it. The first events I did were local hill climbs, before progressing to production racing at Roy Hesketh. It took me another three years to save up enough money to acquire a TD2 Yamaha, so my much anticipated entry into the nationals only began when I was 24.
I lost virtually my entire first season when my trailer and racing bike were totaled in a road accident on my way to race in Rhodesia, and then I lost another 14 months due to a serious injury when competing in the 1973 SATT, so, when I finally decided to go over to Europe at the beginning of 1975, I was a 28 year "veteran" with very limited experience, which was hardly ideal, I think you will agree.
Let's be honest, my age, coupled with my South African nationality (anti-apartheid sentiments were at their height at around this time), virtually assured that the factories were going to pass me by, so I understood from the very beginning that I was going to be a one-man-band. I know it must have appeared a long shot from the perspective of a casual onlooker, but even at that stage, I kind of knew it was going to work out somehow.
What a wonderful thing the optimism of youth is, so, if you are young, don't waste a second of it as it is the most valuable asset you will ever have.
For those who didn't recognize from the profile the face of the amateur boxer, Jon Ekerold, the 350 world champion in 1980, riding a Bimota-Yamaha in 1980, here he is. And the first memory that comes to mind is when, in the sports-paddock field of the Imatra street circuit, to make fun of my crippled English every time he saw me, he would harrangue me with a "youarre arrived too later, my friend".
I remember long, meaningless chats. Me, him, and an equally young Gunther Wiesinger because the only important thing, at that time, was being fast. For him, it was ending a lap, a competition, for us it was sending in articles, dictating them over the phone or writing them directly on the telex. Basically, a common goal, and that's why, even if Jon was born in '46, and I and the current director of Speedweek were born in '54, I absolutely remember him as a peer.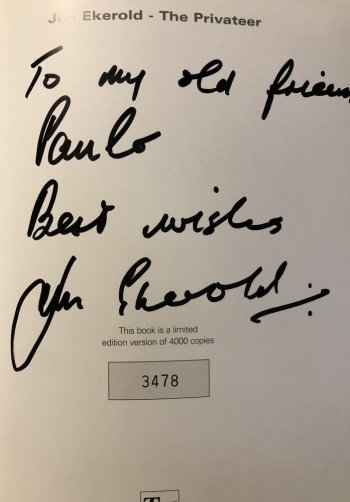 That year, Jon won the title of the 350 by beating Toni Mang on the old Nurburgring in an epic race decided at the last corner that still makes me shudder. On the starting line, lost like a child, he hugged his wife and his very young son, to then embrace, cradling, the tank of his Bimota. Locked up in a universe all his own, only his, where defeat was not contemplated. He was damned, and he knew it. He just had to win. And he succeeded, as a private rider.
Two years later, Jon raced with the Cagiva 500, the best result, a 10th place at Hockenheim on the day Mamola won before the Ferrari. But that wasn't yet the popular Cagiva. And then maybe racing and winning was important, but not as much as it is today.
The riders back then were all a bit adventurers. The important thing was not so much the finish line as the start.
I couldn't say it better than what Jon wrote: What a wonderful thing the optimism of youth is, so, if you are young, don't waste a second of it, as it is the most valuable asset you will ever have.