Lorenzo, Honda, Sparta, tanks, Prozac, and other oddities
Egocentrism as a merit (according to Marquez) of the most unsettling MotoGP rider who, for the first time in Barcelona, said: "If it doesn't work with Honda, I could even leave."

Submitted by

Paolo Scalera

on Fri, 14/06/2019 - 22:07
Lorenzo is always a subject of debate, whether he's affirming something or working in a certain direction: he's a perfectionist, and he has his own way of acting, without worrying too much about the reactions of others.
He even sometimes says the first thing that comes to mind.
This has often been counterproductive for him, but he's never really cared. Actually, more often than not, he's repeated his way of acting, doing, and thinking.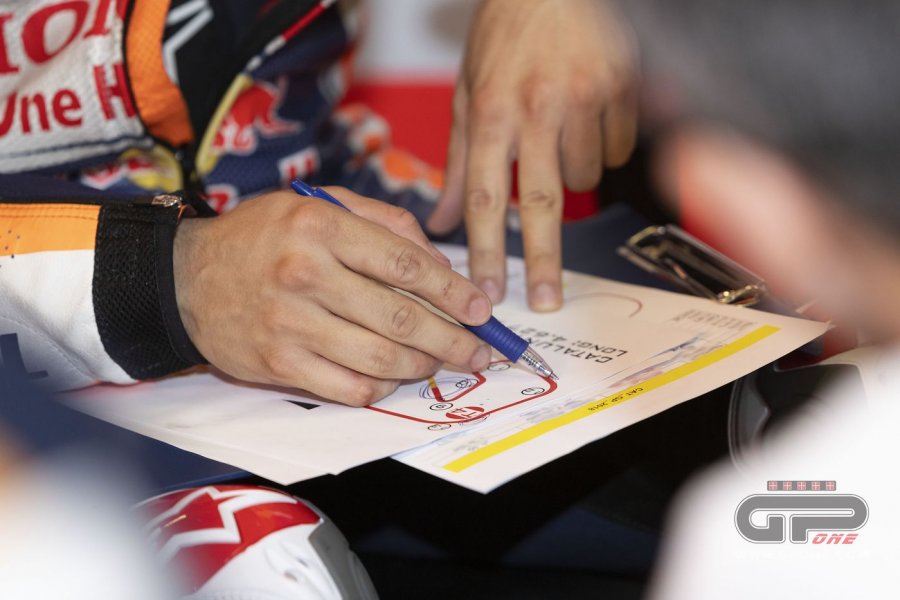 You can say whatever you want, but never that he's not always himself.
Something that Marquez also acknowledged by expressing admiration for what, for many, passes as a defect: egocentrism.
Any rider, in a condition like the current one, similar to the first year spent at Ducati, should resort to Prozac: not him. In fact, Jorge is one of those athletes who feeds on his own suffering.
He doesn't idealize his talent. He often repeats that he's a champion because he's convinced of it (and it's true), but he also knows that everything he has he didn't get for free simply from his talent, but it's the result of suffering and hard work.
There is a certain amount of masochism in his way of understanding sports and life and it's not by chance that his reference is the Spartans and Leonida. Yes, he's a hero, but a suffering one.
Eddie Lawson and Max Biaggi live within him together, even though the Californian was an introvert who cared little about what was happening around him, while the Roman was an introvert who somatized what was happening around him too much.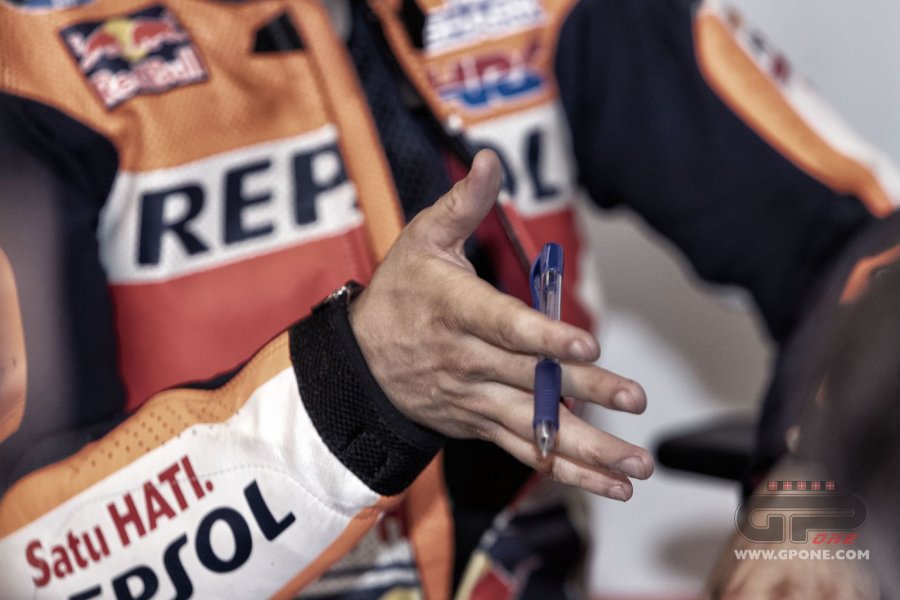 Incredibly, of the two champions, Jorge Lorenz also has a riding style. Clean, precise, systematic. Undoubtedly, a way of riding that's based on details, not on improvisation.
This explains Porfuera's attention to ergonomics.
"How many tanks and seats did we make for Jorge? I don't remember, but many, I lost count," responded Davide Tardozzi, remembering his two seasons at Ducati.
I don't know how he manages to ride with a tank like that," questioned Andrea Dovizioso, after observing the design of Jorge's s latest Honda. "When he was at Ducati, I tried one of his, but it only got in the way. I thought it was dangerous."
On these details, however, Lorenzo builds his successes and does not bother to fully express his ideas.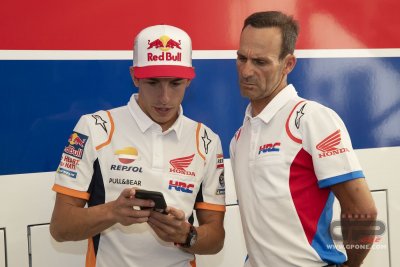 "At the end of the year, my efforts and those of Honda might take us where we want to go. Then we could both decide that we shouldn't continue."
A statement that aroused a host of reactions, including those of Alberto Puig, HRC's Principal team, and Marquez himself.
Marc limited himself to commenting on the meticulous research of ergonomics: "It's not a problem that concerns me, but don't touch the frame and engine because the bike is competitive," said the world champion. The former Spanish rider's discussion of a "possible divorce" was cold. "Honda makes two-year  agreements, and they're respected. At times, I too would like to make one year agreements, but the HRC reasons differently.
Jorge Lorenzo, a unique rider.