Argentine GP, Rio Hondo: a scream... then silence.
A great Grand Prix, just like what they used to be, with Michelin that allowed everyone to push their hardest. Too bad for Crutchlow, Lorenzo, Morbidelli, and Vinales. And we're waiting for Aprilia and KTM to make their way forward.

Submitted by

Paolo Scalera

on Mon, 01/04/2019 - 21:18
Share
Finally a good race… old school. The best in front, in a solitary flight, and the rest of the group behind, to slaughter each other.
It used to happen, it can happen today. The sad line up in Losail, where riders gave only 70%, without risking anything, is just a memory.
We might be wrong, but this self-limited MotoGP is starting to feel a bit cramped for Michelin. This was demonstrated in Argentina, where Michelin brought some great tires, making us reminisce about what this category should be.
A battle between two-wheeled fighter aircrafts, not a performance.
And who says that, if the winner is predictable, it's not exciting?
Marc Marquez certainly didn't take a stroll up there, and all hell broke loose behind him. And did it break loose.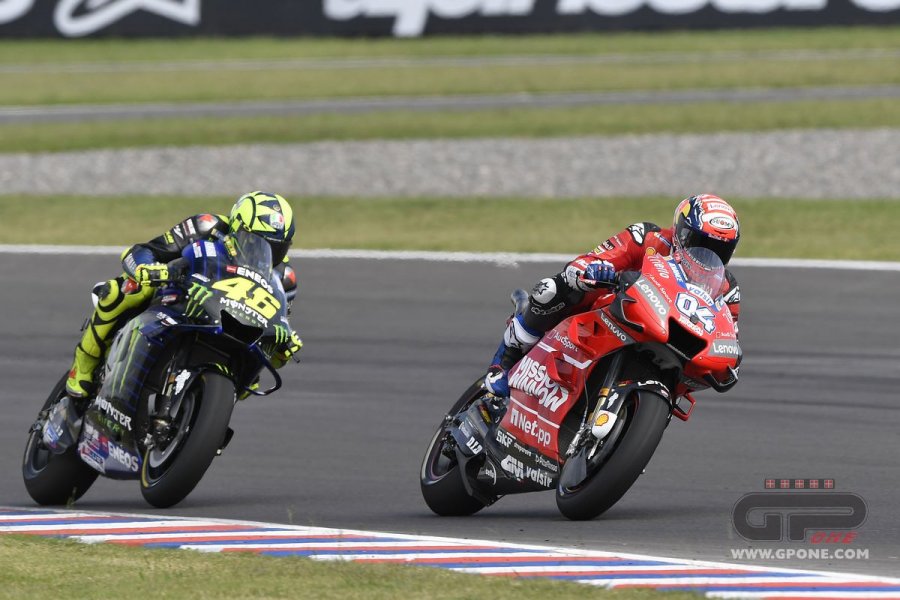 It was Rossi who, in the end, pulled through. We were expecting it because Vale has always been a master in these types of overtakes. When he was younger, he was better at it, but it must be said that, at the time, he (often, not always) had the best bike.
An encore at 40 is not so predictable, that's why we admire him even more now, in his second motorcycling age, than before. Because you don't always draw an ace out of the stack once you're past 30. I can understand his delight. After all, he beat one of the two favorites in the race towards the title, on a great bike: the Ducati.
And speaking of Ducati, we share only a part of the disappointment that our columnist - that's what he calls himself  - Carlo Pernat, feels.
A team that places three riders in the top six - Dovi, Miller, and Petrux, respectively 3rd, 4th and 6th - cannot be called a disappointment, but we most certainly would like to see the GP18 inhaling the RC213-V's exhaust, and not only on circuits where it's clearly favored.
However, Dovizioso can't be criticized. In his third world championship attempt, racing with a winning bike, he knew that, to beat Marquez, this was the only strategy. Do the best he could, whenever he could. Because he is the first to admit that Marc is stronger and can only be beaten with a counter punch. Seeing the challenge under these terms, those 23/1000 of a second in Qatar - the distance that separated Andrea from Marc on the long straight that separates the last curve from the finish line - kind of  makes you think.
Penalizing Crutchlow was wrong. Spencer should have applied judicial discretion.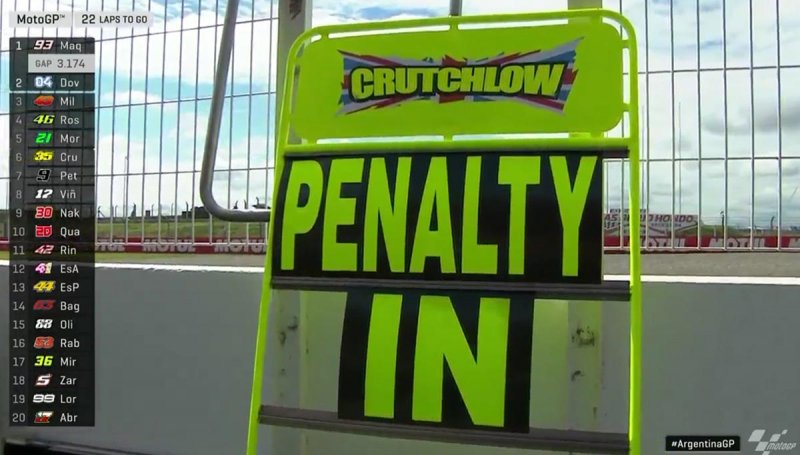 However, we didn't like everything we saw. Starting from the penalty imposed on Cal Crutchlow for a jump start.
It was a mistake to penalize Cal. Judicial discretion was not applied.
OK, there are sensors, like in the 100 meter track and field race, but even a thousandth of a second can make a difference there. In motorcycling, on the other hand, the rule is clear: if the guilty party did not benefit from an advantage, you can ignore it.
Obviously, this opens up a discussion on judicial discretion. And if it's true that Cal is right when he says that Vale, Marc, and Dovi would not have been penalized (do we want to talk about 2018?), we must decide what is best.
With Freddie Spencer at the head of the Race Direction, we expected a thumbs up. And nobody would have protested.
Once again, the FIM lost face, but we're used to it. However, they are not always wrong.
Fortunately, in fact, there was no penalty against Franco Morbidelli, who torpedoed Maverick Vinales on the stretch. It was clearly an error of assessment, but still an error. Confirming  a correctness in judgment was the Spanish rider's reaction, who went to apologize to his adversary.
Of course, if they had fought for better positions, it might have been different.
Lorenzo's incredible mistake goes hand-in-hand with the one in Austin in 2014.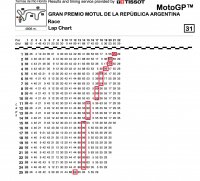 It would have been different for Lorenzo, as well, if he had been on the starting line in a position that was familiar to him, in the first row. Instead, he got distracted and inserted the pit limiter. This is the result, however, of a modification he made to his control panel and, knowing the Japanese, we wonder how they could have authorized it. Once upon a time, Fiorenzo Fanali, Eddie Lawson's chief mechanic at Yamaha, had told us that certain things had to be done secretly... this being said, it's not the first time Jorge botches things up: we all remember his jump start in Austin in 2014, when he took off several seconds early. He got distracted there, too. It happens to riders who are nitpickers. Slaves to details and routines.
Hopefully, he'll get over it, soon. He could have been with Nakagami and Quartararo, yesterday. It's not crazy stuff, of course, but the championship needs him, as well.
The battle in the undercard between Aprilia and KTM. We need them, too.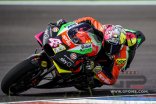 And speaking of riders and teams that we need, even the family duel between Aleix and Pol Espargarò - Aprilia against KTM - took place in Rio Hondo. Of course, today it's easy to say that both are distant from the top of the ranking, but you can't climb 8,000 meters in a short period time and, above all, without an adequate preparation.
The air is thin up there. Let's only hope that Andrea Iannone will soon get acclimatized because it hurts to see a rider with his talent trudging at the bottom of the group.
And finally...
The numbers don't tell the whole truth, but they rarely lie. 
●  Marc's victorious ride can be compared to that of Rossi's at Phillip Island in 2003, when he was penalized 10" by the commissioners for overtaking with yellow flags up. Valentino recovered and added another 5" on his Honda against Loris Capirossi.
● Marquez's overall victories in the MotoGP: 45 were won in MotoGP, 16 in Moto2, and 10 in Moto3.
● Marc Marquez qualified in pole position for the 81st time in his career and for the 53rd time in the MotoGP, twice less than Valentino Rossi. This is his first pole position since Malaysia last year.
● Marquez's was the fifth pole position at Termas de Rio Hondo, equal to his number of pole positions in the premier class at Phillip Island, one less than in Austin and in Sachsenring.
●  Dovizioso was aiming to become the second Ducati rider to win three races in a row in the premier class after Casey Stoner. He didn't make it.
Share