Superbike crisis, fueled by the press but the fault of the Manufacturers
The manufacturers' disinterest has caused mainstream media to jump ship. And TV can do nothing about it

Submitted by

Paolo Scalera

on Tue, 11/07/2017 - 13:34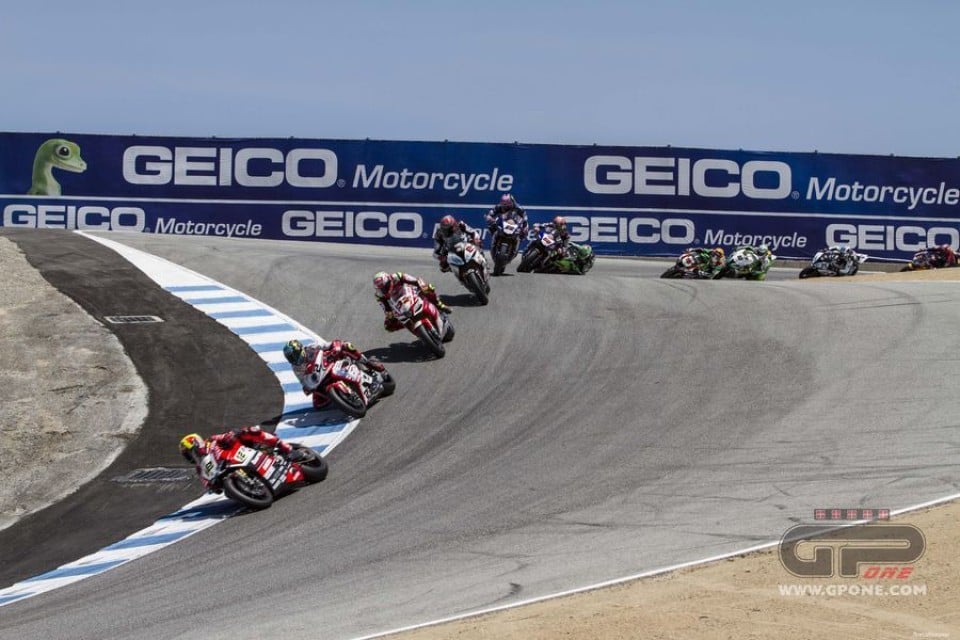 Share
There is a time to ask questions and a time to give answers. And, when it comes to Superbike, this time has come.
In the recent past, we've already talked about regulations with regard to the production-derived series, but it's clear that making changes only here and there doesn't amount to much.
Today's supersport bikes are even more high performance than a Porsche GT3, if we want to draw a car comparison, they are built to be fast on track.
These bikes are already 'hyper' in their standard versions and, with sales dropping, the manufacturers don't give up, creating monsters of move than 210 HP.
How powerful will the new Ducati four-cylinder be - 220, 230 HP?
Sending full stock bikes out on track is almost pointless, but these bikes are already so special at birth that pretty much anything you do - in the normal range of fine-tuning - is still very little.
It should be the manufacturers who decide what the Superbike championship should be.
Continuing like this makes little sense. Sprint races, of little more than 100 Km, make no sense for a production bike. Splitting the two races between Saturday and Sunday makes no sense either, if not for TV that can boast about having 1.5 million viewers.
Yes, for both races combined, if all goes well.
Having two races on two different days is not just an issue for the spectators, but also a loss of pathos. SBK always had the problem of who was the real winner with two races, now it's absurd.
And it's pointless to continue talking about details, like the fact the championship stops for 6 weeks. Who follows it anyway? Who will notice?
They need to have the courage the change... the format. A 200 Km race with pit stops and obligatory tyre changes would make for a very different show to MotoGP (ridiculous flag-to-flag included) and would bring an element of professionalism.
It wouldn't be too long, so there would be no risk of boredom. We're not talking about Endurance. We're imagining bikes that have to stay together - limiting their number - for a certain number of championship races.
But the answer to this question too lies with the manufacturers.
What do they want to race? Which models do they want to push?
Because without the official involvement of manufacturers, or their importers (which would be the best choice) there is no show.
So it is up to them whether they'd prefer racing bikes with fairings, or the original SBK bikes, without fairings and with a straight handlebar, what we now know as streetfighters.
Yet a technical rethink and format change would still not be enough.
They need to bring journalists back to the championship.
There's no denying it, to find SBK news in the mainstream media, you need to be looking with a magnifying glass.
The Superbike media rooms are empty of 'information representatives'. There are those who have a double or triple role. Press officer, photographer, blogger.
And TV alone, even free view, is not enough.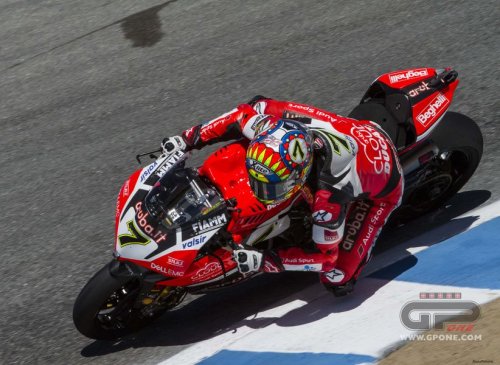 We have the sad confirmation with Italian Mediaset. Who talks about Superbike over a race weekend?
We'll tell you - no-one.
There's the web, that once upon a time didn't exist, it's true. But the internet is self-referential. Only those interested in doing so will read about Superbike online.
And the papers, the day after, make no mention of it.
Believe me, I've worked on the weeklies and dailies for forty years and it is the printed press that creates personalities and brings them to the wider audience.
TV can be credited with bringing the immediacy of the sporting event into our homes, but it contributes only marginally to interest.
The opposite is also true: an athlete who jostles with the mainstream media is then shown on TV and the virtuous circle begins.
This is a world that the Superbike knows nothing about.
In the Flammini days, it was a little better, because the challenge, as they themselves said, was to do better than the outdated but beautiful 500 two-strokes. If production bikes could come closer to prototypes, the fans were happy.
But that particular war came to an end when the 500 class became the MotoGP.
990 cc, so they too were 1000s.
The Flamminis never did what was needed to definitively launch the category though. Or rather, take inspiration from the Rally world that spent years investing in information, worrying about filling its media rooms.
A small investment, but sufficient in that it's supported by the manufacturers.
And even more necessary today considering that the press is suffering.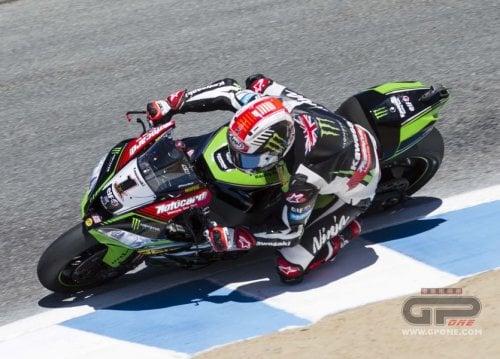 In MotoGP this investment is not necessary because the press has already formed the personalities and stories. There's an avalanche effect that has lasted many years. When one champion leaves, two more arrive. And while it's true that Valentino Rossi mobilises the crowds, it's also true that his imitators have built their fame on his shoulders.
They are there to beat Rossi. And tomorrow the rookies will be there to beat the man who beat Rossi. Marquez, Vinales. Take your pick.
It was also like this in the past. Barry Sheene and Kenny Roberts came from nothing but both took on Giacomo Agostini.
It is for this reason, as I come to the end of this flow of thoughts, that I think that, turning things around, the daily press has the power to bring back the Superbike.
Honda, Yamaha, Ducati, Suzuki, Kawasaki should plan an investment that is able to get the series back into the papers, once they have come to a common agreement about the technical direction to take of course
Jonathan Rea and Kawasaki are not destroying anything, no more than Usain Bolt has destroyed the 100 metres and athletics.
On the contrary, they are the serial winners who fascinate.
But only if the papers are talking about them that is.
Photocredits: Anna Simone
Share