One of the episodes that kept viewers holding their breath during the Indian GP at the Buddh circuit was the moment in which, during the race, Jorge Martin's leathers came open.
As you will recall, a similar episode led to a penalty for Fabio Quartararo at Barcelona. In those tense moments the Pramac rider remembered this and did everything possible to avoid it.
"It was a critical moment. Maybe I hadn't closed the leathers properly. With this temperature, perhaps there are some slightly critical moments. But when I saw that it was opening, I thought about where to close it to prevent it from opening completely, and I thought that perhaps between turns 11 and 12 I would have lost less time than in the middle of the straight. It took me a while, but I managed to close it and there were no consequences. I thought something could have happened to me like Quartararo at Montmelò or something like that, but I managed to get away with it everything that happened," he told DAZN.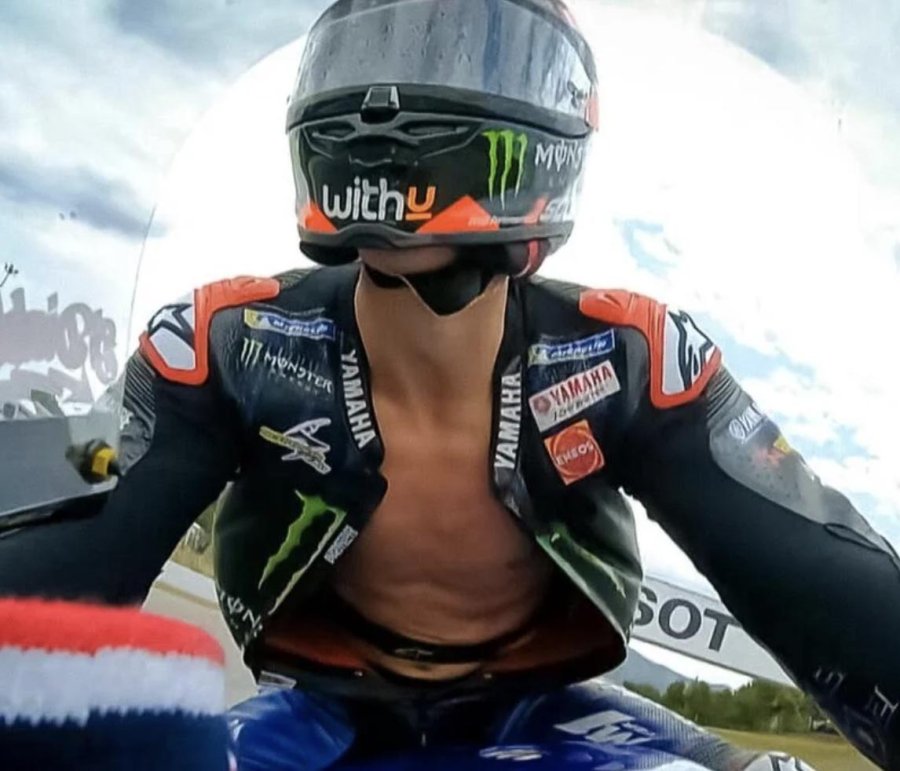 In fact, the rider from San Sebastian de los Reyes confessed his misadventure to Fabio and Bezzecchi on the podium. "It opened completely," he said to the surprise of both of them, seeing as Alpinestars had reinforced it with a double Velcro closure after the 'Quartararo case'.
It may well be, but this is only a supposition, that Martin deliberately left his leathers a bit open, to get some relief from the scorching heat at the Buddh circuit. In this case the wind while he was racing might have opened the zipper. And in fact you can see that the chin strap remained fastened, contrary to what happened to the Yamaha rider.