In the past few days, the Indian GP has become the bugbear of the entire paddock: between doubts about the track conditions and the delay in the arrival of visas, there was little to be calm about. As the hours go by, the situation is normalizing and everything is proceeding normally. Davide Tardozzi, Ducati team manager, who is already at his 'battle post' at the Buddh International Circuit, confirmed this to us.
"I must say that I had a favourable impression of the circuit - he declared - Capirossi and Tomé did a great job on safety, the track is beautiful, and the asphalt also seems good to me, I took a ride on a scooter".
So, does the circuit pass the test?
"They are still renovating the facilities after so many years without events, but I would say they are already acceptable."
Were there no visa problems for Ducati?
"Fortunately not, only Zarco had some delays, but he should be able to leave today. Of course, some people received their visas at the last moment, some even while they were checking in, but they all managed to board."
So is the Indian Grand Prix out of danger?
"Without a doubt it will take place, the crates with bikes and material are already in the garage, I don't see any major problems. Outside the circuit they are still working to fix the roads, things like that, but it's normal in countries where you're racing for the first time."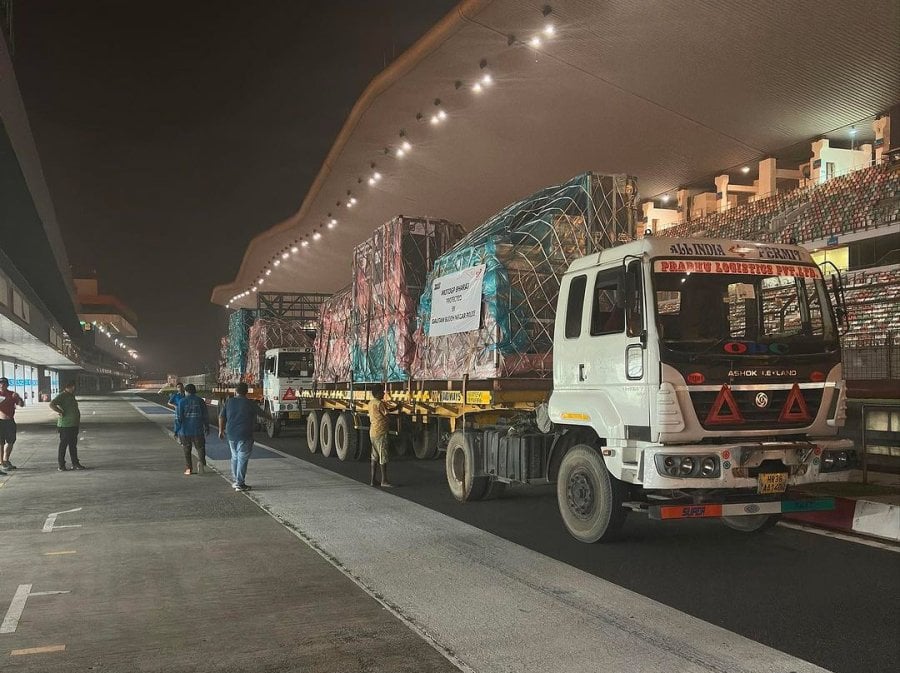 Bagnaia come sta fisicamente?
"Ci siamo sentiti e credo sarà a posto, non avrà grossi problemi alla guida".
How is Bagnaia physically?
"We talked and I think he'll be fine; he won't have any major problems while riding."
How do you prepare for a track you've never raced on before?
"We have engineers who do calculations, simulations, and thanks to those we sort out the gear ratios, we guess some setups. This preparation for the race back home is very important, then once on the track you fine-tune everything. However, I don't think we'll start out very 'off-centre', but we'll find out on Friday."
With technology everything is easier.
"Certainly, the engineers analyse a lot of different information, such as the length of the straights and the radius of the curves, and this allows them to start setting up the bike without ever having been on the track. Before - and I'm talking about many years ago - it was very different: I arrived at the circuit and you saw it for the first time, then there were the 'old hands' who compared the corners to others they knew and did the set-up. However, they weren't that far wrong (laughs)."
With the Indian GP we arrive at the final sprint, and it will be very challenging.
"A season finale with 7 out of 8 GPs outside Europe and all in 10 weeks means a notable effort from a technical and logistical point of view. We need to prepare as best we can, especially for us, who have 4 teams and 8 riders. It's not easy to prepare everything, have all the spare parts that will be needed, move 60 people for each GP. Let's say that I hope that the 2024 season finale will be different from this one."
Are you worried?
"We have an organization that works very well and with a lot of experience. There is nothing that worries me."