Big celebrations at Misano. The crowd for the big occasions was there and Ducati brought the red carpet. Martin, Bezzecchi and Bagnaia just didn't let anyone else step on it, even though Pedrosa, being the legend that he is, would have willingly taken a couple of steps.
The others were extras. Looking for a little light in dark days, dealing with uncompetitive bikes and an uncertain future. For the first thing, ask Quartararo, Marc Marquez for both.
THE GOOD – Heroes must be acclaimed by the crowd and at Misano there were both. Bagnaia and Bezzecchi are a combination of Batman and Robin on the track and Sandra and Raimondo off it. They insult each other and hug each other, they overtake each other and fight, then they share a sandwich. The applause from the (large) crowd was deserved.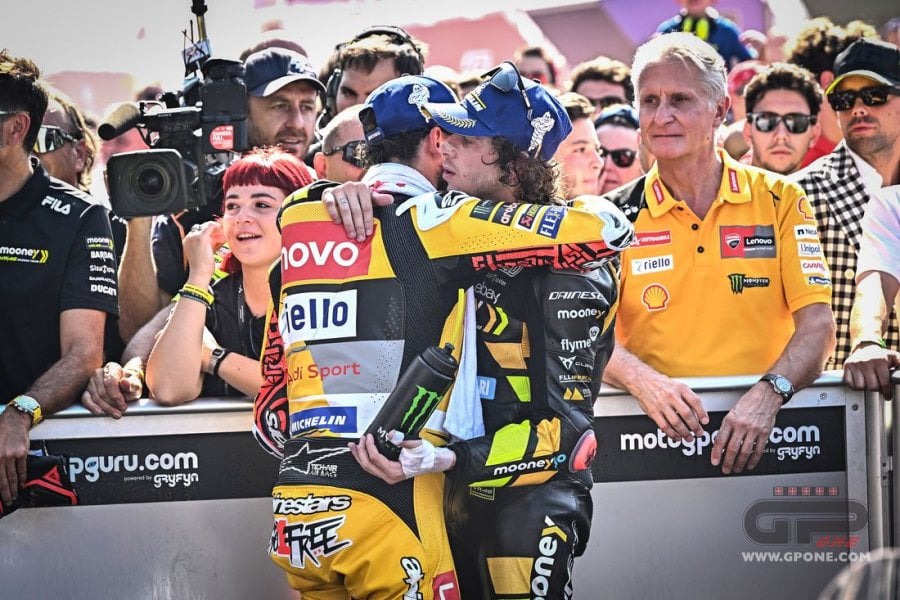 THE BAD – We remembered him as a kind and polite rider, but his retirement has highlighted his insolent side. Dani Pedrosa came to Misano, gave a riding lesson to the KTM riders (and not only them) and left. With a smile, but more satanic than usual.
THE UGLY – Not even the home circuit factor helped the Italian national squad in Moto3. The evergreen Fenati patched things up, but there were no presumed heirs. Maybe they gave in to the lure of the last summer sun and stayed on the beach; it would have been better, they would have taken home at least one good memory.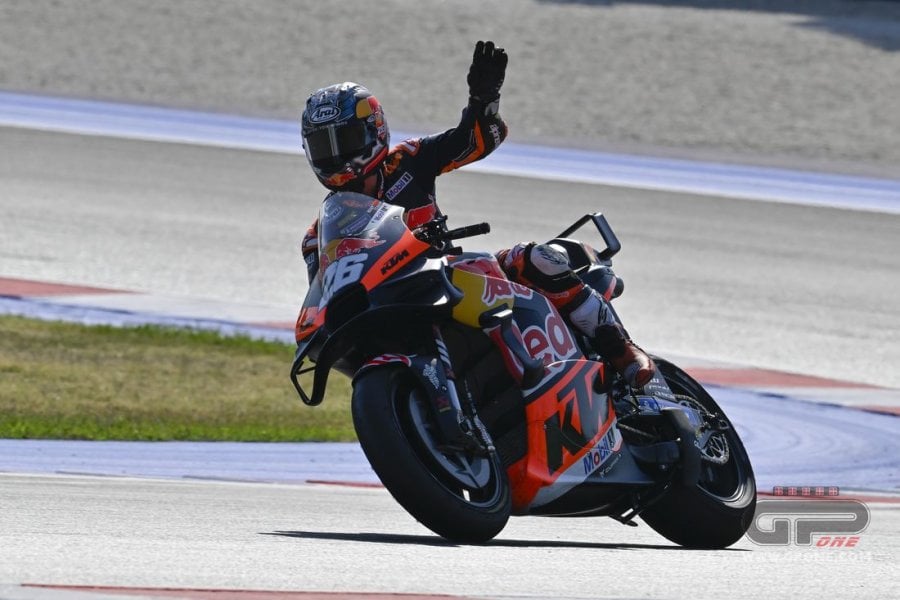 DISAPPOINTMENT – Takumi Takahashi will be able to tell his grandchildren that he rode a MotoGP bike in 2023. He will just have to remember to gloss over the fact that he didn't actually race. The Japanese rider is not to blame, catapulted into Misano he did what he could, the same cannot be said about whoever had the bright idea of sending him.
CONFIRMATION – Ducati's list of talents continues to grow, like a menu that surprises at every course. The last one comes from Spain, it took some time to perfect him, but it seems that it will become a strong dish of the house. Jorge Martin seems to have ironed out his last flaws, the only problem is that it might not go down well with the other riders.
MISTAKE – Brad Binder deserves an earful. The South African is a certainty and seeing him throw away a possible podium in the gravel is jarring. A misfire that can happen even to the best.
SURPRISE – Raul Fernandez in Q2 and well into the Top 10 on Sunday. The young Spaniard on an Aprilia seems to have finally woken up from his torpor, now he just has to not turn off the alarm.
PASS – We give the prize to the Colombian David Alonso for his last lap. He is 17 years old, he is making his debut in Moto3 and he has discovered that he really likes winning. So much so that even the title is not an illusion for him.
CURIOSITY – While everyone was waiting in the Honda and Yamaha pits at the Misano tests, Augusto Fernandez revealed his new vehicle. You can see it below, although we're not sure if the third wheel is regulation.
I TOLD YOU SO – Alberto Puig was clear: "Honda is preparing for a radical change". Let's hope he wasn't referring to the HRC colour shown in the tests, because something more than just a little makeup will be required.