Since the beginning of the year there has been talk about the tire pressure limit. A rule desired by Michelin concerned about the health of the front tire, which with today's aerodynamics is subjected to stresses perhaps not initially foreseen by the French manufacturer.
The load, especially under braking, leads to a rise in pressure, but staying in the slipstream for a long time also has the same effect, with a clear deterioration in performance.
This is why a system, with mandatory minimum pressure at the start, has been in place since Silverstone, which is markedly affecting performance once, due to overheating, the pressure rises above a certain limit.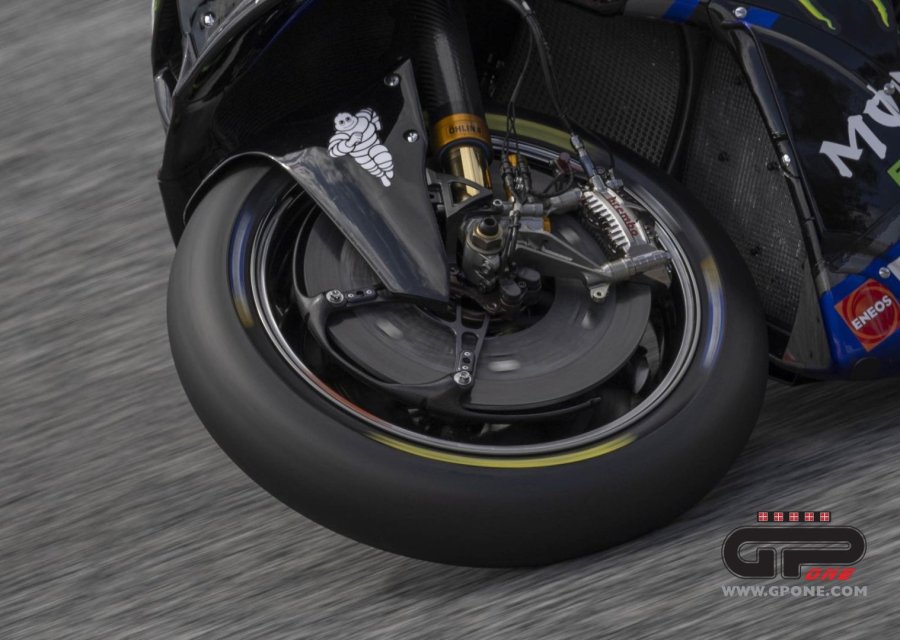 To get around the temperature rise, particular rim paints are being tried, but also other things, like this sort of internal, carbon 'shield' used by Yamaha, sandwiched between the disc and rim. In the image here you can see the shield behind the huge 355mm disc used at the Red Bull Ring, where high temperatures were a problem.
As can be seen in the other image, below, Yamaha also uses a cover to improve cooling. Other teams use similar accouterments, including aerodynamic effects.