From Hero to Zero, as they would say in the UK about the current situation of the Iwata manufacturer. And who knows if Lin Jarvis, managing director of Yamaha Motor Racing S.r.L., an Italian company, after having previously held the same role in the Netherlands, with the Japanese manufacturer since 1993, agrees.
Maybe he would, and even if he decided to admit it he would do it in the most politically acceptable way possible. This is because despite being one of the best-known bosses in the world championship, he is also one of the most reserved. Don't try to find much information about him on the internet because there isn't any.
What is certain is that he is British through and through. He might have lived for a long time in the Netherlands, the headquarters of Yamaha Europe. He might speak Italian, but only when he wants to. I laugh at the mere thought of how he must consider ours, mine, 'broken paddock English', but what is certain is that in answering me he weighs every single word, articulating it with care.
Legend has it that under his mobile office, in Yamaha hospitality, he has a secret tunnel, to be able to reach equally secret places in which to speak with the riders' managers. The Rins operation, like all the others, was in fact carried out in absolute secrecy.
I've only ever seen him upset once, but always in a very British way. It happened at Mugello, I don't remember the year, but it was when Max Biaggi launched his scooter against the hospitality for a matter of welcoming his guests. With the Roman Emperor maybe Lin had to resort to Xanax, but I have no evidence to prove that.
In any case, he is one of us: he rides a motorbike, and quite well. In leathers he cuts a decent figure because he is of slim build and can ride. At least enough to get his knee down on the Yamaha M1. Whether he has hobbies is unknown. Maybe he works for MI5 and this position at Yamaha is a cover. But in the end, why does such a skilled and undoubtedly intelligent man find himself at the helm of a sailing ship with torn sails and without any man-of-war (i.e., satellite team) in tow?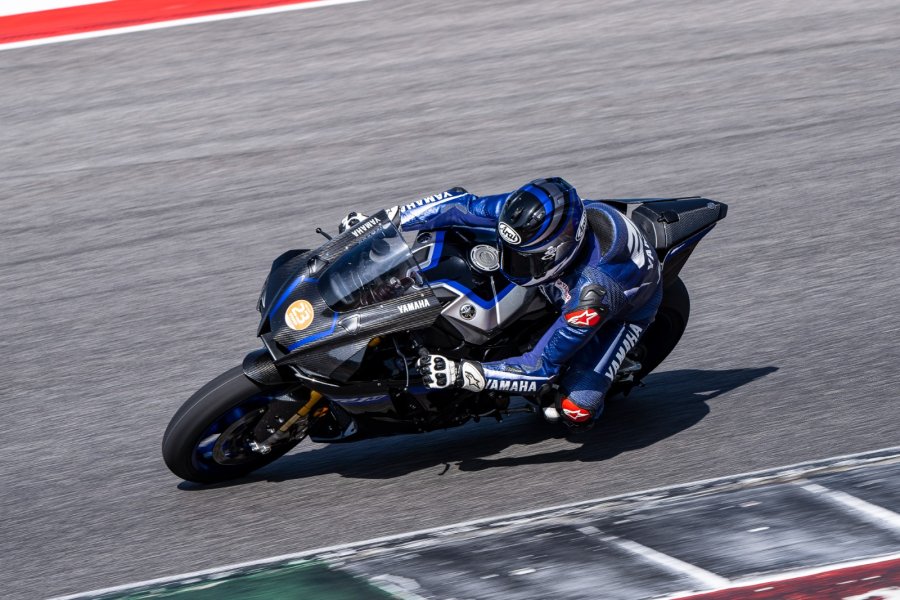 "One could try to draw a general picture, but everything happened at the end of the three-year contract of the SIC Petronas team - Lin Jarvis began to tell us - It was a very successful period, they had achieved 6 victories, the two of us, and then they had brought riders like Quartararo and Morbidelli. Then the scenario changed, there was a change of sponsor, they cancelled the Moto2 project, the management also changed with the exit of Stigefelt. They would have liked to renew on the same basis, but for Yamaha it was a financial risk and offered only one year as the start of a new chapter. Then after that another year. Of course, they wanted a longer deal, understandably so. But Yamaha has a lot of caution. It was a financial risk. And then we no longer had a competitive bike. At this point Aprilia arrived and wanted a second team and at that point there were no other teams available. It wasn't deliberate. Our M1 doesn't come cheap, and Yamaha didn't want to risk it. We considered the business aspect: Is having only one team a problem? Of course, but sometimes you must accept the problems and live with them".
Among the most serious problems now is the lack of competitiveness.
"Of course, this year we lost our competitiveness, but two years ago we won the world championship with Fabio, and we were leading the championship at the beginning and until mid-2022. Even Honda is in a similar situation, the reality is that the European manufacturers have overtaken the Japanese. These are situations that happen in motor sport, and in F1 as well. Will this still be the case in 2024? You can't know. We're not that far away, we're just losing enough not to be in Q2 and with 8 Ducatis, plus the Aprilias and KTMs, losing even just something is a problem."
Speaking of losses: how was it possible to lose Toprak and Morbidelli at the same time?
"I'm not responsible for SBK, Yamaha Europe handle that. They would have liked to keep him but there was the aggressive approach from BMW who grabbed him with a solid offer. And he decided that he wanted a new challenge… and he will have it because the BMW package is not at our level. It's a shame, of course, because Toprak is a star and a Yamaha man. As a character we will regret him leaving. As for Morbidelli... a special situation had arisen after Vinales' departure. When Franky arrived, we didn't take Forcada with him because Ramon was with another team, but I don't think it was a mistake. I have great respect for Ramon, but we decided it together. At the time our package was good, it wasn't the crew chief that limited it".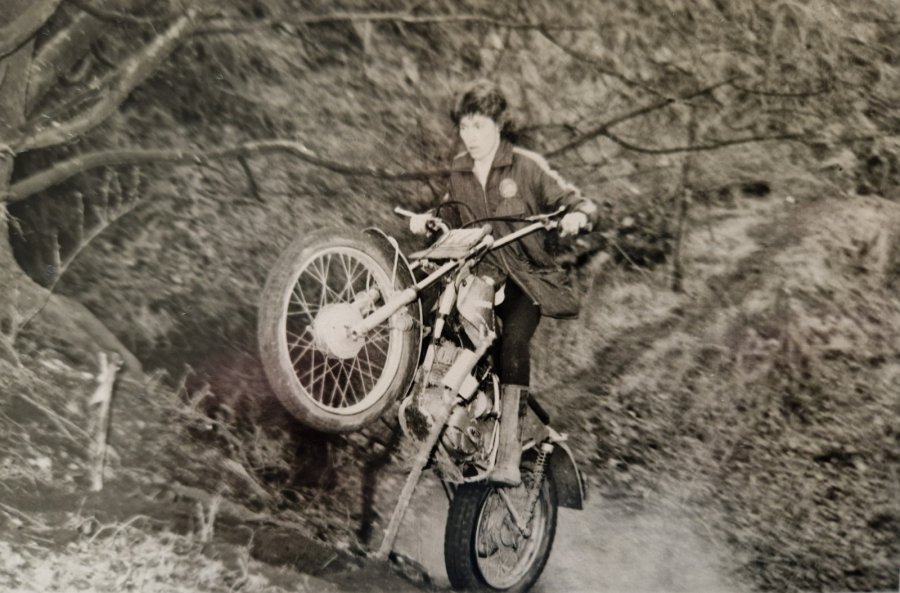 The signing of Alex Rins is recent, what will he bring to Yamaha?
"He's a real fighter. Mir is an efficient and fast rider, this is relative, but he has only won one GP. Alex has more natural talent and is sometimes capable of sensational things. Let's not forget that he was the only non-Ducati rider to win a Grand Prix and he won two with Suzuki and this year he won with Honda. OK, Austin is his lucky track, but he has a positive attitude and has experience with the inline 4 engine. And then he really wanted to be with us ".
Was there a plan B if he didn't accept?
"Yes, we had a plan B. Arbolino is maturing well and could be a choice for the future, but we didn't want a rookie, this isn't the time for us. We need a rider who brings experience. We don't know who the best will be between Morbidelli and Rins, however. In the end, choosing a rider is always a gamble. There is no guarantee. But it was time to make a change in the team and it's also a good solution for Franky who will have new stimuli".
All the rider contracts will expire in 2024. Are you afraid of losing Quartararo?
"I don't like the word 'afraid'. I am aware and one of the risks comes from Honda, because Honda will want a TOP rider and Fabio is one. To keep him we will have to have a competitive bike. We really must demonstrate with the facts that we are fully focused".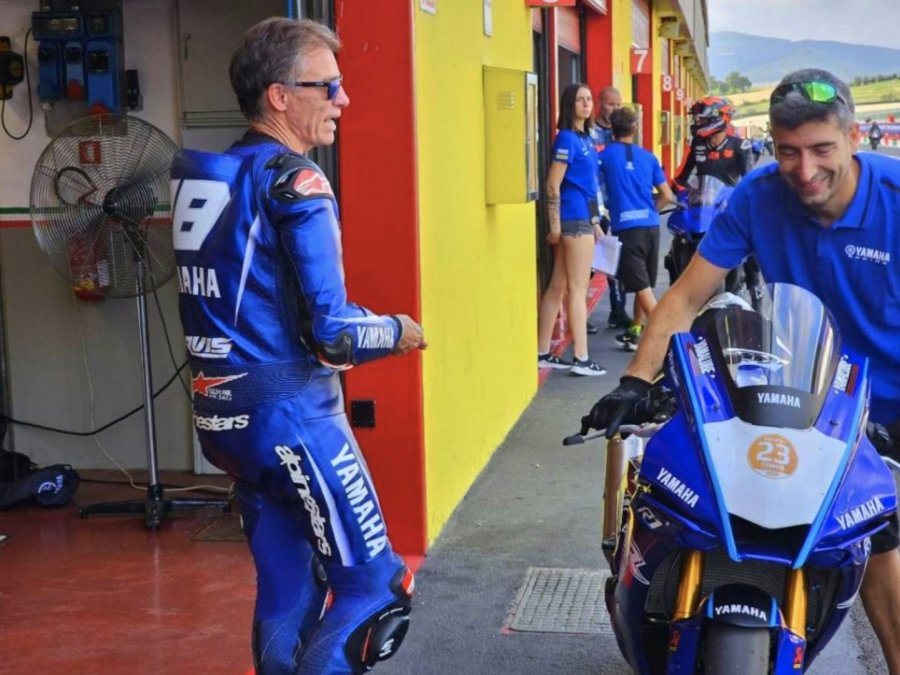 Maybe you could make a good swap, taking Marquez!
"Anything can happen…Marquez with us? It probably won't happen (laughs) The rider market next year will show some interesting movements. Will Marquez continue or retire, will he stay with Honda or with another manufacturer? What I know is that we must change our development system. Yamaha is not fixed on a scheme, four cylinders in line, in V ... we want to have intelligent rules and therefore we will adapt. We are open, maybe we will have a V4 in the future, for the moment we have our 4 in line where we have great experience. There is still potential in our package."
Marmorini will get the potential out… if he is given carte blanche.
"I don't want to go into details, but what we do with him and what he gives us is not just Marmorini. In 2024 we will see his contribution, but it is not only him who is working, but also his team that brings new ideas and challenges, and who are working together with our Japanese for a better package ".