"Last year I was very fast at Silverstone, I was also very fast in 2021. Here we have always been fast, but while the others have become faster than before, we can't even do the times we did in the past" admitted Fabio Quartararo over the weekend in Great Britain, mercilessly photographing the situation that Yamaha is going through.
A vertical drop in performance compared to what was shown in the past season, in which the 2021 world champion managed to defend the title from Francesco Bagnaia until the last round in Valencia, in which he abdicated by 17 points. Distant memories of the glories that were for Quartararo, who after nine rounds finds himself in eleventh place in the championship, 149 points behind the leader Bagnaia.
A situation that has become increasingly difficult to understand and digest for the 24-year-old from Nice, whose last win dates to the German GP in June 2022. Disappointed and frustrated by the setbacks of his M1, which has gradually lost its strong points without being able to improve in terms of speed, Quartararo seems to have lost patience after the difficulties suffered at Silverstone, where he had his worst weekend since the beginning of the year.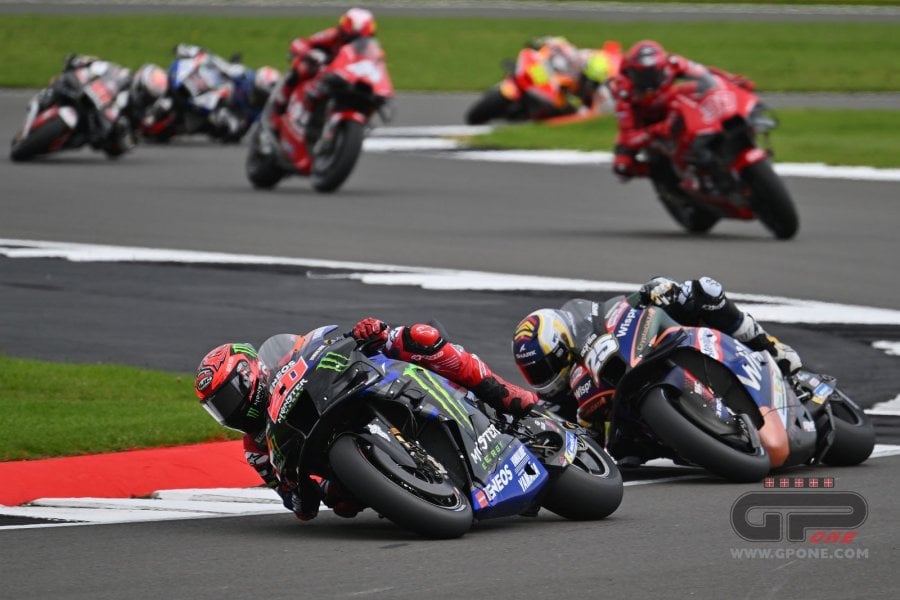 Quartararo's ultimatum to Yamaha
This is why El Diablo has given an ultimatum to the Iwata manufacturer, called upon to fulfil its promises on 11 September at Misano, when it will bring the base of the 2024 prototype to the track to be tested on the day scheduled after the San Marino GP .
"In the Misano test I want to have proof. They have a month" thundered Fabio speaking to our Motorsport.com colleagues. "Yamaha has been promising me things for three years in a 10-page PDF document, of which nine-and-a-half pages are not fulfilled. I don't want to see written things, what I want to see is the Misano bike, because that will be, at 95%, the one that will run in 2024. There it will be seen if Yamaha really wants me for the future."
So, it will either be in or out for Fabio at the Riviera circuit, because if he isn't convinced by the bike, he won't hesitate to look for another deal for 2025.
"Yamaha is the priority because it is the brand that brought me to MotoGP. I trust Yamaha and I gave them a chance, but there won't be a second one," added the Frenchman, who started taking matters into his own hands last June. After splitting with long-time manager Eric Mahe, the rider from over the Alps registered his own management company, FQ20, which has taken charge of his contract and image rights.