Toprak Razgatlioglu's test on the Yamaha M1 revived an old topic, that of the switch from SBK to MotoGP. In theory, it's a jump that is not very traumatic, but one which in the past has never led to great results. Proof of this is that the teams in the premier class of the world championship always look to Moto2 (if not to Moto3) to find their riders and almost never to the production derivatives. Even if Superbikes, at least on paper, are more like MotoGP bikes in terms of power, engine capacity, weight.
The riders who made it from SBK to the premier class were rare birds indeed (never mind the times of the 500cc, with the Americans and Australians winning at home in the production derivatives), while the opposite is not true. From Marco Lucchinelli onwards, the production derivatives have always drawn liberally from the paddock of their cousins and with excellent results. Alvaro Bautista, the current world champion, comes from the MotoGP paddock, the same in the past as Melandri and Biaggi, to name just two. This season, half of the SBK line-up is made up of riders who have trained for years on prototypes: Petrucci, Lecuona, Gardner, Syahrin, Redding and so on. And not to mention Supersport.
Many of them have had or are having success in the switchover, even winning titles, but the commutative property does not apply in this case and the numbers say so. In recent years there have not been many riders who have risen from SBK to MotoGP, and those who have done so have often had very little satisfaction.
Bayliss, Spies, Crutchlow, Vermeulen: the 'heroes of two worlds'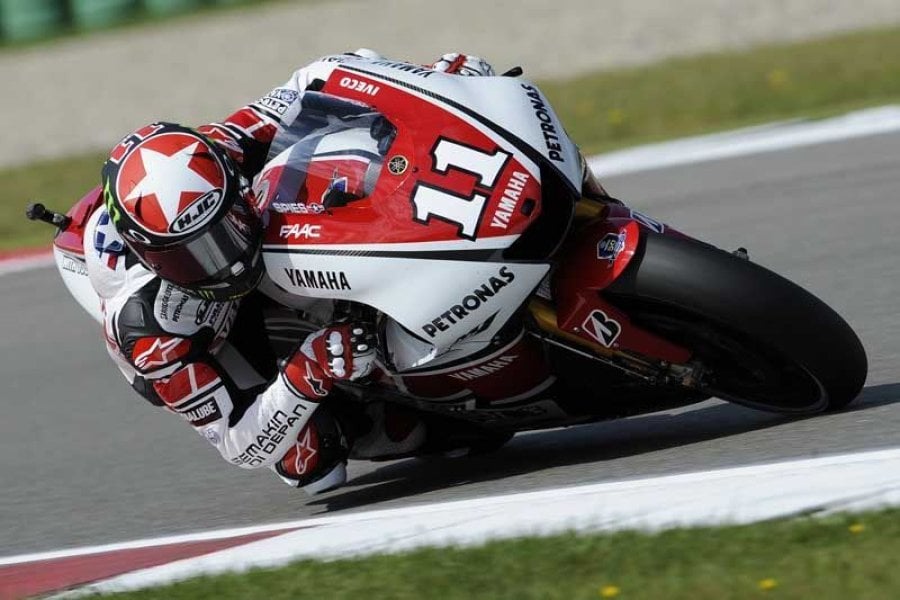 Starting with Troy Bayliss, 3 times SBK world champion. The Australian moved to MotoGP in 2003 on the Ducati of the factory team and it didn't go badly either: 3 podiums and 6th place at the end of the year. The second year on the red bike was more difficult (just one podium and numerous retirements, also due to a 'wrong' bike) and he switched to Honda. The results didn't come, 6 GPs from the end of the season he broke his wrist in training and decided to return to SBK (and win). His only MotoGP victory came in the famous 2006 Valencia GP, as a wild card.
One victory, like Ben Spies. The Texan made his debut in SBK, winning the World Championship in 2009 with his Yamaha, without even knowing the tracks. Enough to promote him in MotoGP with Tech3 (but in the premier class he had already made 3 wild cards with Suzuki in 2008, with a nice 6th place at Indianapolis). The first year went well: a couple of podiums and many placements. In the second (still in Yamaha but in the factory team) he improved and won his first race. 2012 was a nightmare between motorcycle breakdowns and injuries. The most serious to the shoulder, which the following year (when he switched to Ducati Pramac) forced him to retire. With the success in Assen in 2011 and 6 podiums in total to his name.
The MotoGP career of Cal Crutchlow, current Yamaha test rider, is much longer. Supersport world champion in 2009, after a year in SBK, he arrived in the world championship in 2011. After a year of apprenticeship on the Yamaha Tech3 he began to score podiums, until he convinced Ducati to want him in the factory team (a failed experience, which lasted only one season). From 2015 he raced for Honda until 2020. In the last two years he raced with Yamaha replacing Franco Morbidelli who was injured in 2021 and filling in for Dovizioso who retired mid-season last year. Cal was loved by the whole paddock, but in 11 'full' seasons he managed just 3 victories and 19 podiums.
Another of the victorious riders in the two series who came from SBK was Chris Vermeulen. In MotoGP, the Australian linked his name to that of Suzuki, racing with the Japanese bike from 2006 to 2009: a victory (in France, in 2007, in the rain) and 7 podiums are his tally, even if it must be admitted that it could hardly be said that he rode the best bike on the grid.
Edwards & C: Not all donuts come out with holes
No wins and 12 podiums for Colin Edwards in 196 races. He arrived in MotoGP in 2003 with Aprilia after 2 SBK titles. He then moved on to Honda, to stay in Yamaha for 7 years, two of which in the factory team alongside Valentino Rossi. From 2021 he wore the colours of Forward, first with a CRT and then with a Yamaha Open, to finish his career in 2014.
Noriyuki Haga instead achieved only one podium, but in 500 in a wild card at Suzuka with Yamaha. He raced a full season in the half-litre category in 2011 without much satisfaction, as well as in 2003 with Aprilia. Not even one podium for Shane Byrne, in the world championship in 2004 and 2005, first with an Aprilia and then with Kenny Roberts' Proton KR. For completeness, we mention the two podiums for Scott Russell (SBK world champion in 1993) in the 500cc class with Suzuki in 1996, his only complete season in the world championship.
A podium also for Ruben Xaus in his debut season (2004) on the Ducati, with 3rd place in Qatar, the following year he switched to Yamaha but without success. James Toseland arrived in MotoGP in 2008 as SBK world champion: for him 2 seasons in Yamaha without ever going beyond 6th place as the best placement.
Let's not forget Loris Baz, who arrived in MotoGP in 2015 at the time of the 'Open' bikes, his was a Yamaha with the Forward team. The only high point on his debut was a 4th place at Misano, a result he repeated the following year on the Ducati of the Avintia team in a season characterized by retirements and injuries. Another year, then the Frenchman returned to SBK.
In MotoGP, but only for a short time: from Rea onwards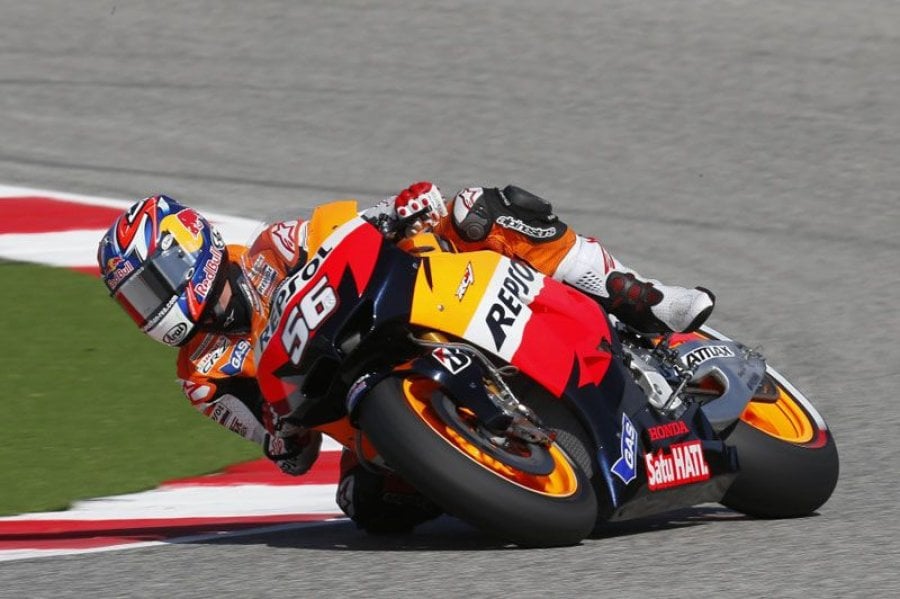 These are the riders who raced continuously in the world championship, but SBK riders have sometimes been used as substitutes, or were given the possibility of a 'prize' race anyway. So, let's make a small exception and talk about Carl Fogarty who did a handful of races in 500cc, coming close to the podium in 1993 on the Cagiva at Donington before he ran out of fuel a few corners from the finish.
There was also a lot of talk about Jonathan Rea's two appearances on a Honda in 2012, replacing Casey Stoner. Catapulted into MotoGP at the last moment, the British rider scored two good placements (8th at Misano and 7th at Aragon) but was a long way behind the winner (43 seconds in Italy, 32 in Spain). For Johnny they were the only appearances in the world championship.
Alex Lowes did not shine either, called in 2016 to replace Bradley Smith on the Yamaha Tech3 for 3 GPs, he only saw the end of the first, in 13th place. Garrett Gerloff, in 2021, in Assen on Morbidelli's bike, did not even get into the points (17th). Like Michael Vd Mark, who 4 years earlier replaced Jonas Folger on the Yamaha Tech3 in the last two races of the season.
This - with no claims to being complete - is a list of the riders who have made the leap. It cannot be said that they achieved good results in the transition and the chances seem to be even less today, with MotoGP bikes having changed a lot. Carbon brakes and different tyres are the first two obstacles, many unknown tracks another, to which are added different working methods and vehicles that 'work' differently from SBKs, with extreme aerodynamics and lowering devices, to mention just two differences. Let me be clear, it's all nothing that cannot be learned, but it would take time. Just what the teams don't have now, always looking for the new phenomenon, even at the cost of burning out riders. Time for a learning curve doesn't seem to be allowed anymore and the risk of making a bad impression is ever greater.
Lucio Cecchinello also spoke to us about these problems in our interview.