Football players are frequently expected to avoid activities that could put them in danger off the field. Yet there will always be a few individuals who want to take greater chances in football and life as they add value to Premier League predictions.
The game's greatest players are frequently spotted driving showy supercars or large SUVs, and some of them like the added danger of riding motorcycles. Here are some who never shied from showing their motorbikes.
David Beckham, a passion for custom motorcycles
David Beckham, a former Manchester United star and former English captain, consistently tops the list of fancy footballers living a modern life. His passion for motorcycles is widely recognized.
He frequently toured the Hollywood Hills in one of his helicopters when he played for the LA Galaxy. He owns several customized Harley-Davidson motorcycles, but Triumphs remain his preference.
The BBC produced a 90-minute documentary about his Amazon adventure. David and a few of his buddies were seen riding a Triumph Bonneville T100 into the Amazon in the 2015 documentary "Beckham into the Unknown."
The Bonny's tank was hand-painted, and the leather seat was hand-crafted.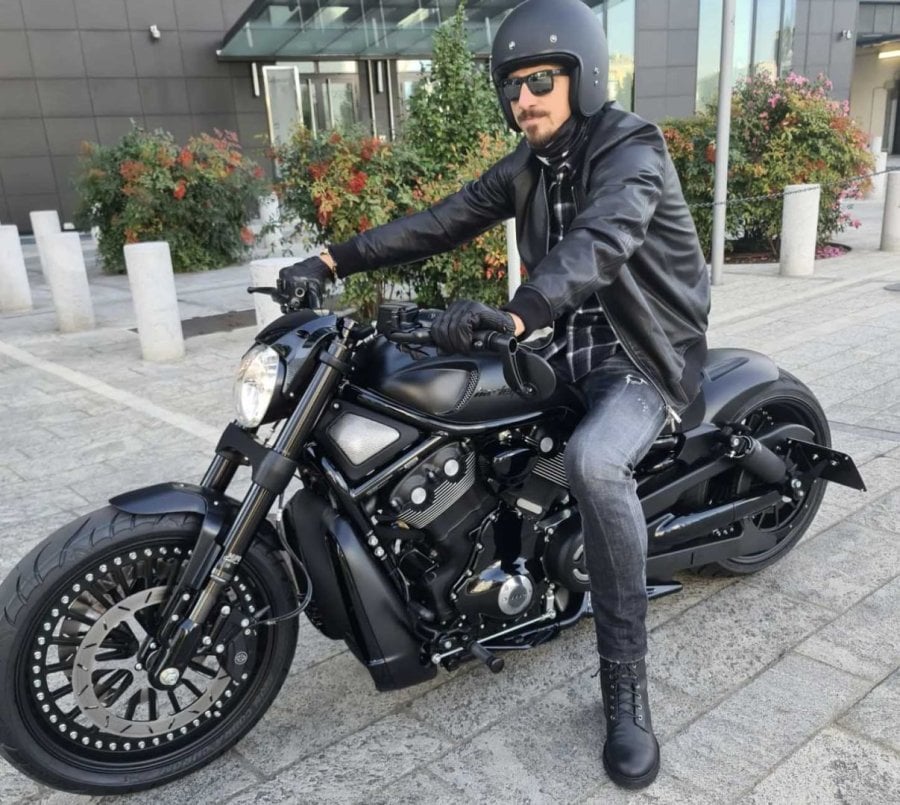 Zlatan Ibrahimovic and his Harley-Davidson
Ibra comes from a region where Volvos are common, but he has also been spotted on a one-of-a-kind Harley-Davidson. In 2009, when playing for Inter, the 36-year-old striker for LA Galaxy spent a significant amount of money on a customized model.
At the time, it was believed that riding the renowned motorcycle or any other motorbike was against the club's bylaws.
The VRSCF Muscle owned by Zlatan was a custom-built vehicle with 123 horsepower and a price tag of approximately £25,300.

Ian Wright
Ian Wright, a former England and Arsenal player who is now a BBC football commentator and was frequently spotted advising the 2016 European Championships, enjoys riding motorcycles. He departed sports in 2000 and had a successful television career with "Friday Night's All Wright."
He achieved a long-held ambition by riding his Harley-Davidson and Triumph from one end of the country to another. He hasn't given up on his motorcycle, no matter what. He continues to ride his bicycle daily.
David Batty
The midfielder formerly played for Leeds, Newcastle, and Blackburn and represented England at the 1992 European Championships and 1998 World Cup. During the 1998 World Cup, he was one of the players who missed a penalty against Argentina, preventing England from advancing.
After his retirement in 2004, one of his favorite activities was riding bikes, particularly sports bikes. During Donington's 2001 British Grand Prix, he followed Randy Mamola on the Yamaha double-seat GP bike.
Carlo Cudicini
Former Tottenham Hotspur goalkeeper Carlo Cudicini made news in 2009 after he fell off his bicycle in Walthamstow. He fractured his wrist and his pelvic bone. He recovered and returned to play for the Spurs and LA Galaxy despite being injured. But, this demonstrates that football players have interests outside Harley Davidsons.
The BMW R1200GS he owns is an adventure touring motorbike produced by the manufacturer. The motorcycle is driven by a 1,170 cc, two-cylinder engine that produces 125 Horsepower at 7,750 rpm and 125 Nm of torque at 6,500 rpm.
Wayne Bridge
Wayne Bridge is a former England defender who enjoys riding on a Harley-Davidson or similar vehicle. He rode tricycles with other football players Shaun Wright-Phillips and Steve Sidwell in a memorable charity ride from the Harley-Davidson factory to the Ace Cafe in August 2009.
Wayne Rooney
In 2012, an English football player spoke with Danish motorcycle customizer Lauge Jensen, who was working on a charity initiative. Wayne Rooney desired to be part of the motorbike manufacturing process and designed a diamond-covered Harley-Davidson.
The custom paint job on the motorcycle included WR10 on the gas tank, signed by Wazza. In addition, the back fender included a unique airbrushed depiction of Rooney's famous celebration during the 2011 match versus Manchester City.
Regardless, Wane Rooney's motorcycle was auctioned off for £109,000 for a charitable purpose.
Frank Leboeuf
Before a near-fatal accident in 1995, Leboeuf, a retired defender who won the European Championship with France in 2000 and subsequently played for Chelsea from 1996 to 2001, was an ardent motorcyclist.
When the limited-edition ride "Ruud Boy" Chelsea themed was launched in 1998, he had a mishap with it and explained that it was extremely frightening. He stated, "As I rode along, this individual refused to stop. I was fortunate to catch him in time. When I crashed my bicycle, I just fractured a nail." Leboeuf emphasized that he eventually stopped riding bicycles.