There is a lot of anticipation for the Misano Round of the World SBK Championship, which was also attended by the Aruba Ducati team manager, Serafino Foti. After an incredible start to the season, which saw Bautista escape in the standings after just two rounds, the Italian manager took stock of the situation at Ducati with our very own Riccardo Guglielmetti, with whom he spoke about his expectations for Misano, the contract renewal of the two Ducati riders and Yamaha's observations on the age-old question linked to the minimum weight limit.
Ducati has good memories at Misano. Will you be going for more of the same this year?
"Here we have always achieved great results, so the goal is obviously to confirm the performance of the past few years. It's always nice to come here, because for us it's one of our home races and we have the extra adrenaline and motivation that our fans give us."
The next scheduled commitment, however, is the test in Barcelona. Have your riders asked you for some new things?
"The bike is virtually the same as the one we raced with at Phillip Island and Mandalika. These tests are related to the race to be held in Barcelona on May 7th".
In this start to the season, you have achieved 5 wins out of 6 races and Paul Denning is once again talking about the minimum bike+rider weight limit, saying that Ducati has vetoed it. Do you have any comments to make about these statements?
"In the meantime, I wish to clarify the fact that we have put together some very good performances, but in my opinion the others are going slower than in previous years, because Alvaro won the race at Mandalika in 32m44s, which is the same time with which Toprak won the races in Indonesia last season. What I have to say is that they have taken a small step back right now, while we confirmed Toprak's performance last year, on the same track. We haven't worked very well, as everyone knows, but I don't think that's a bad thing. So, if I were the competition, before creating controversy, I'd try to go like last year and understand why the performances weren't the same as those of 2022".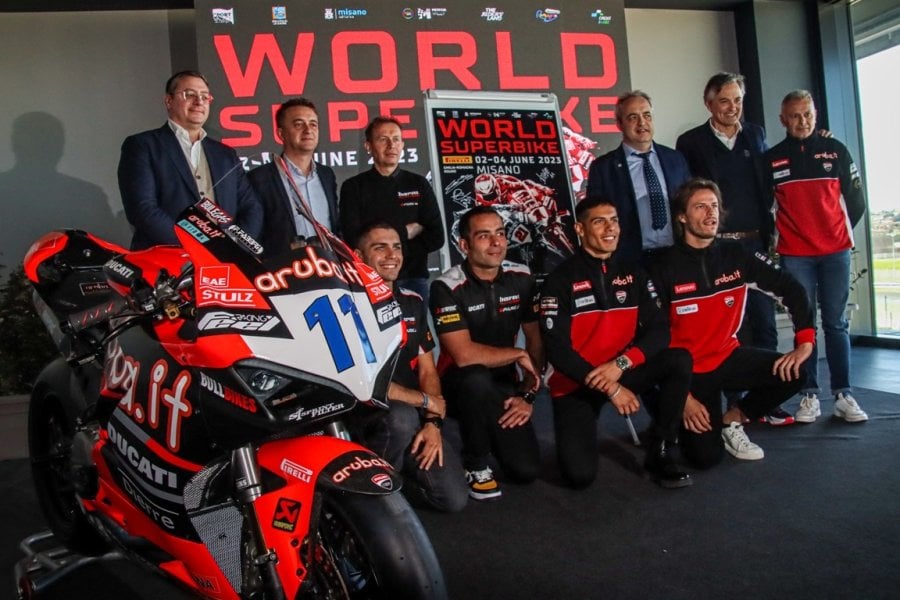 Bautista told us at Phillip Island that he will decide his future after the first races of the season. When might the announcement come?
"We haven't talked about it yet but I think we'll talk about it soon, because Alvaro will make his decision in the coming months. Right now he's performing really well and if he wants to continue I don't see why we shouldn't continue together, given that ours is a winning combination. We'll talk about it soon. We will wait for his decision, but Alvaro is still in perfect form and has the same motivation as before, so today there are all the conditions for a renewal, if he wants to continue ".
After Bautista, you also have to think about Rinaldi, whose seat is coveted by several riders.
"As we said last year, Michael has to make a step forward. Which he has already done, even if unfortunately he made some mistakes: he made a mistake in Mandalika and missed out in the first race at Phillip Island. You get nowhere with ifs and buts, but he is very competitive, because on tracks where he has always struggled he fought to win a race and took two second places in Australia. It's still very early days, but I think that if he continues with these results, Michael too deserves to stay. He knows very well that he has to take a step up with respect to 2022, but he is committed and is doing his best to succeed ".