There are few spots left on current MotoGP bikes where there is not a spoiler or an appendix, but Aprilia has managed to find a free place. As soon as the lunch break of the first day of testing in Portimao ended, Aleix Espargarò and Maverick Vinales took to the track with something new: wings on the fork.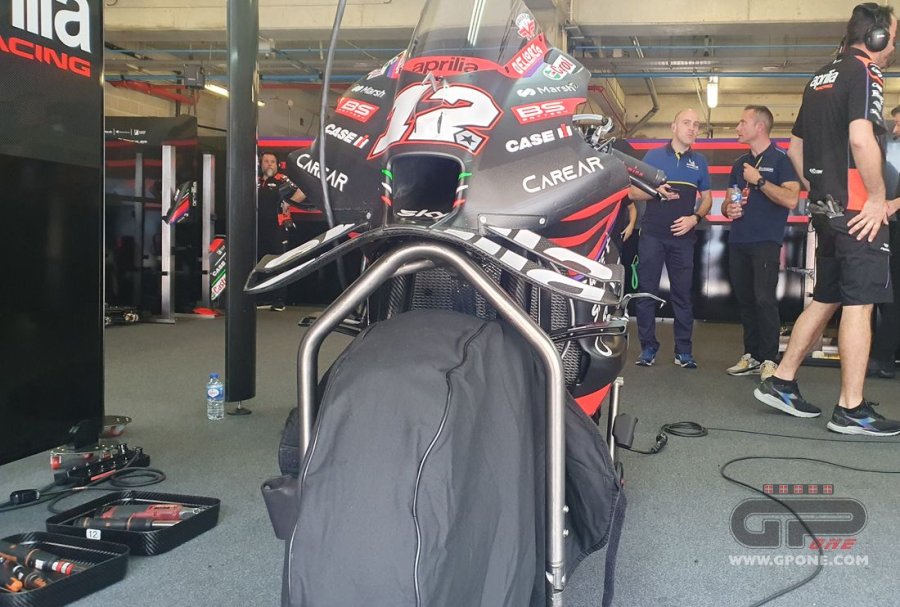 Aprilia is leading the way in terms of aerodynamics and after the step on the fairing, this latest innovation could inspire its opponents. Also for this reason, the Noale engineers preferred to let their riders try it in these tests and not at Sepang, so that the opponents will not have time to study the solution before the start of the championship.
As you can clearly see from the photos, these are two spoilers attached to a support fixed to the fork slider. In this way, the RS-GP can boast two additional wings, under the main one on the fairing on the sides, in a more advanced position than those used by some competitors, who have fixed them to the fairing.
Furthermore, with this solution, they can be larger, to the full advantage of the aerodynamic load generated.
In the afternoon, two more wings appeared on the RS-GPs, and on the swingarm of Aleix Espargarò's bike.