Honda's 2023 began out of the top five. In the first round of the season in Australia, they failed to go beyond two sixth places won by Iker Lecuona, during the two long races of the weekend. But, at Phillip Island, the HRC team showed they had good speed, and they hope to unleash it in Indonesia as well, where they aim to improve last year's performance.
Lecuona's first real race weekend on the track on Lombok island, the scene of the bad accident that put an early end to his first season in the World Superbike: "I'm really happy to be in Indonesia, and I only hope that the conditions of the track are better than those of last year, at least as far as I could experience, because my weekend ended prematurely after a violent highside," the 23-year-old rider said.
Iker sharpened his weapons before of a weekend during which he'll seek his very personal redemption on the Indonesian track: "I like the track, and I'm excited to return to Mandalika and race here for the first time," Lecuona admitted. "After the Australian weekend, I think we're ready to fight again. We're still learning about the new bike, so we'll see, but I can't wait for the next round."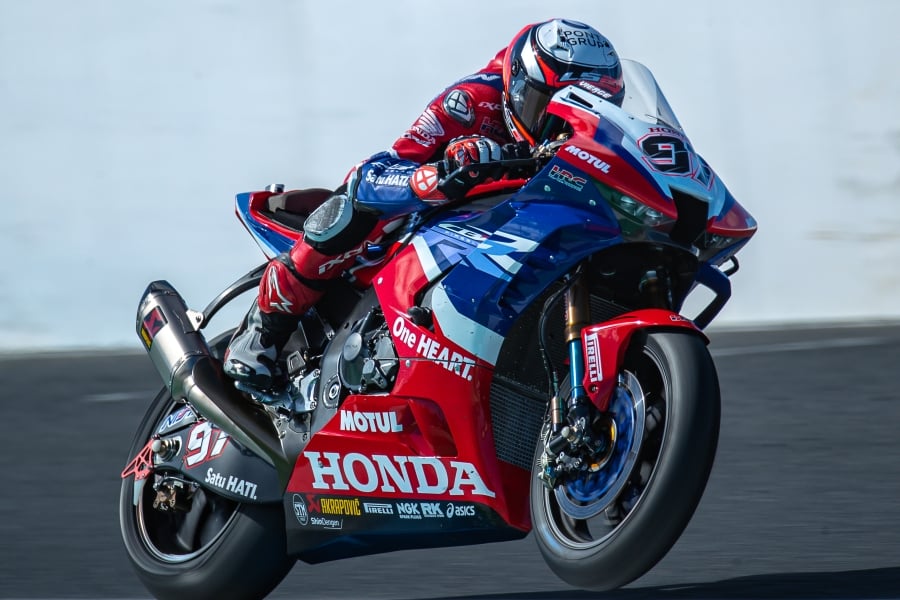 There's also great enthusiasm on the other side of the Honda garage, with Xavi Vierge eager to take on the Mandalika track again.
"Now we have the second round of the year on a fantastic circuit. I really enjoyed last year's races, and I can't wait to get back there, since there was an incredible atmosphere with great fans," he said. "I love the track. It's a track I really like, but I hope it's in better condition than last year, so as to make the races more exciting. I can't wait to start!"