At the age of 22, a new chapter in the career of Raul Fernandez begins, and in the Sepang tests he will ride the RNF team Aprilia #25 for the first time this season. It's the bike with which the Madrilenian will compete in his second year in MotoGP, after a disappointing debut season astride the Tech3 KTM Factory Racing RC16, with which he only picked up 14 points and 22nd place in the World Championship standings.
A year that shattered Raul's dream of inextricably linking his name to that of KTM. The brand with which the Iberian rider began his full-time career in the Moto3 World Championship four years ago, before making his debut two seasons later in Moto2, where he fought for the 2021 title with teammate Remy Gardner, before moving to the premier class as world championship runner-up.
"It wasn't easy for me to leave KTM because I'm a guy who would have liked to have been associated with one brand his whole life – like Marquez was with Honda. The first bike my father gave me was a KTM dirt bike and I was looking forward to spending my entire career with the brand. I wish things had gone better, but unfortunately that wasn't the case - Fernandez told our Speedweek colleagues - I love the KTM brand and the fact that things didn't go the way we expected doesn't change that. We just turn a new page and move on."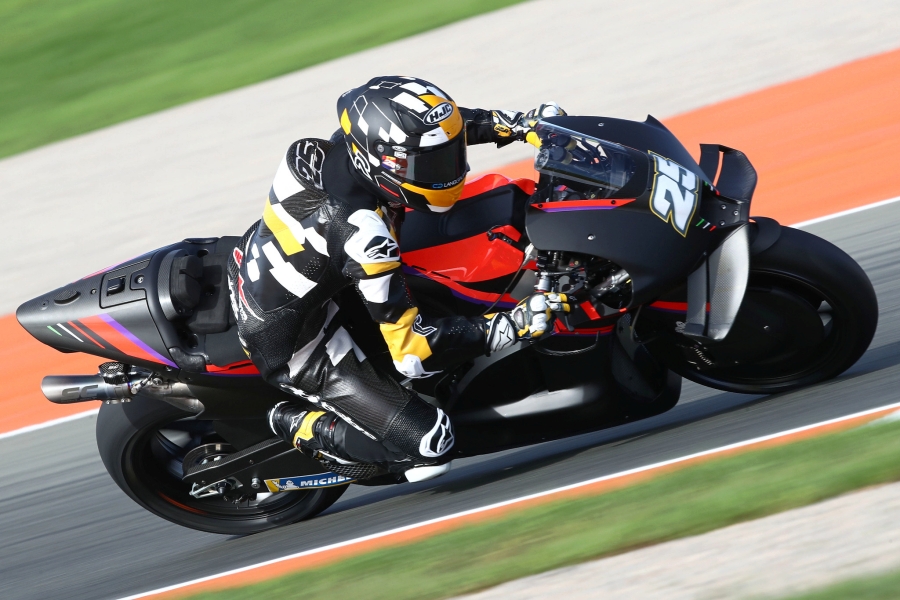 A new chapter which, at least for the next two seasons, will be tinged with the colours of the Aprilia RNF team. The satellite team of the Noale company, which had already tried to knock on the door of Fernandez in March 2021, driven by the interest of the managing director, Massimo Rivola, in the young Spaniard.
"I am very grateful to him for putting his trust in me, but at the time I was not open to other offers because of my KTM contract. In the end, however, fate - because I believe in it very much - led me to Aprilia. Massimo gives me a lot of composure and support as a rider. I'm very happy to work with him. He has already shown in his career that he is a good talent scout, which he proved as Ferrari sporting director," the 22-year-old commented.
"I don't know exactly under what conditions that first contact took place because I was focused on Moto2 at the time. My intention at the time was to have a second Moto2 season because I didn't expect at the beginning of the year that I would be fighting for the title, which I later did," Raul pointed out, explaining how his initial approach was to cost him those four points that gave Gardner the World Championship: "A lot of people still tell me that I threw away my World Championship chances with this crash or that, but what they don't understand is that I didn't have the mentality to fight for the World Championship. If you're aiming for the title, you prepare for it in the preseason. You prepare yourself mentally and internalize it. If you don't do it this way and then find yourself in a situation where you're fighting for the title, it's too late to choose the right approach.
Despite having changed category, it is not easy to find yourself going from second to 22nd place in just one year. Confidence begins to waver, giving way to several questions.
"The day I finished my last race on my previous bike, I asked myself: 'How can I be so slow? I do not get it' – said the Spaniard - The day after I rode an Aprilia and it hit me. But it's true that sometimes the demons appear: 'Will I ever be fast again?'."
So many doubts and fears that the 22-year-old aims to leave behind by getting on the RS-GP, which he will get his hands on again on Friday 10 for the penultimate test of this season, which will start at Portimao on the weekend of March 24.