Yamaha has begun to prise open its drawer of secrets and right at the end of the second day of Shakedown in Sepang Cal Crutchlow brought an important new development on his M1 to the track. While these tests had kicked off with standard aerodynamics, now they've started to get serious and the British rider's bike showed off a completely new solution that was also very different from the one seen in the Valencia tests.
Seeing the fairing of the M1, a manta ray immediately comes to mind, the fish known for its large fins. In this case we are dealing with two large wings, a solution more similar to the Aprilia philosophy than to that of Ducati.
However, the shape is different from that of the RS-GP spoilers and a narrow slot can be seen at the end.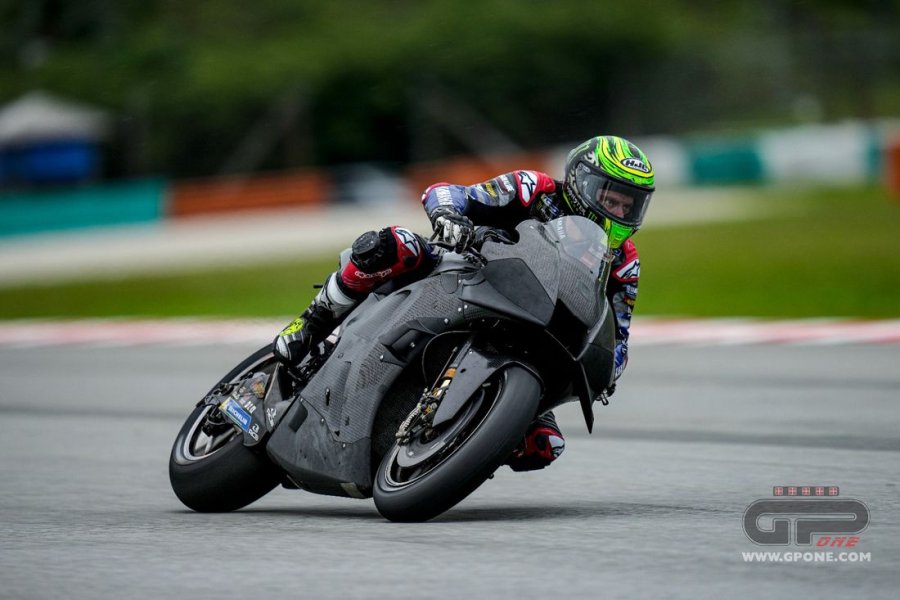 It's not just the wings that are new, but the inside fairing too has an important detail: the central part is in fact hollowed out, as can be clearly seen from the images in this article.
It is clear that the Japanese engineers, to improve the maximum speed of the M1, are not focusing only on the 4-cylinder in line, but are also refining the aerodynamics of the M1. It will be the stopwatch (and the opinion of the official riders Quartararo and Morbidelli) that will tell if this will be the solution we will see in the first race at Portimao.