Enea Bastianini is smiling, in his new all-red overalls. After the third place in the championship obtained in 2022, the rider from Rimini is ready to take another step forward, alongside the World Champion, Francesco Bagnaia, in the ranks of the official Ducati team. A big responsibility, but also a challenge that Enea is ready to face with enthusiasm, as he said on the sidelines of the team presentation in Madonna di Campiglio.
"There's nothing that worries me about being in the factory team - admitted the 25-year-old - The first impact with the 2023 bike was good, it was much more different to go from the 2019 to the 2021 bike, because it was a whole different world. It was great working with my new crew chief, Marco Rigamonti, in Valencia. There may be some problems in the season, but the important thing is to have fun. I think being in the factory team will be different, but it doesn't make me nervous, if anything, I'm motivated and super charged."
The pressure on his shoulders will certainly become tougher, but the Beast knows how to handle it: "It is certainly part of a growth process, but if the pressure becomes so much I will say: 'guys, calm down. Let's try to solve it. Where I grew up, in the Gresini team, there was a different philosophy from the one that will exist in the factory team, but I adapted immediately to the new team starting from the tests. The people I've worked with are great, so I'm not worried."
New motorcycle; new team, new technicians and a new box mate: everything has changed around Bastianini but not the approach of Enea, who has clear ideas on how to face this new adventure and the cumbersome presence of Bagnaia. After all, Enea has no intention of stopping giving Pecco a hard time.
"First of all we need to see what situation we will find ourselves in. If I'm in front, if he's in front, or another Ducati rider. Now I'm just thinking about doing my best. I will start in this way. I'm going out to win - Bastianini underlined - My approach with Pecco will be the same, I never think of being aggressive with him, but only to do my race. Now he is my teammate, we have a very good relationship and I think it will continue like this. Last year I was fast, I tried to change my approach and I will have to do it again this year. The big difference between him and me is that Pecco is a champion and I am not. He was very fast as a kid, he is a talent and now the fastest in the world. It will be a pleasure to fight with him next year."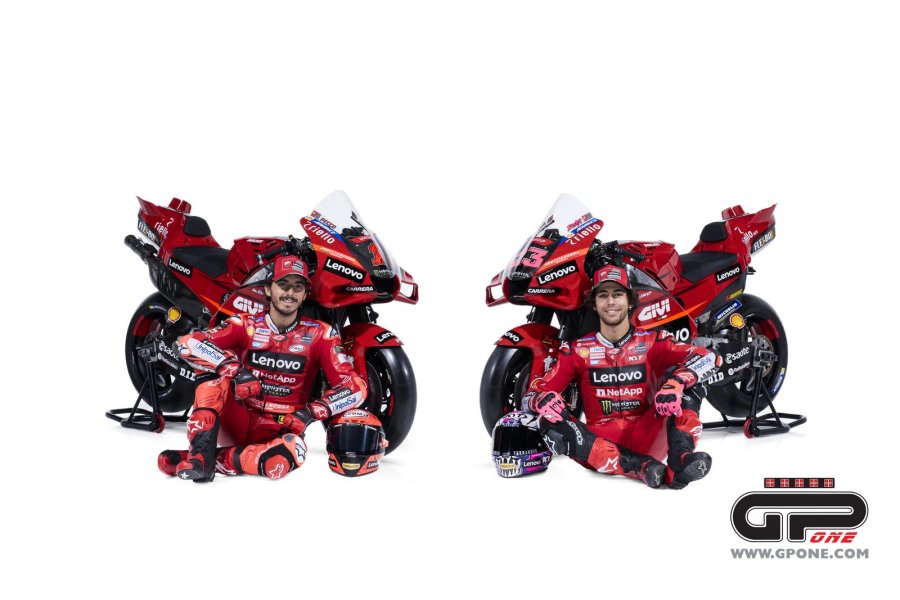 A battle on equal terms, thanks to a bike that manages to go well in the hands of all Ducati riders: "Pecco brakes very hard. It has always been a peculiarity of him, ever since he was younger and raced in Moto3, and I think it will always be like this. I am strong in corner entry, Martin in corner exit and Zarco in the hairpins. There are so many different styles and that's the good thing, also because we have a bike that works well with everyone. It goes strong with Zarco, with me, with Martin and with Pecco: we have the complete package and I believe that this peculiarity of ours will remain unchanged" explained Enea, convinced that he has the best bike of the lot in his hands.
"It doesn't bother me that people say that the Ducati is the best bike, because I too think it's the best bike. I haven't tried the others, but I think so. Not because the others are a joke, because they are definitely competitive bikes, but because the level is so high that it's the details that make the difference and I think Ducati is a step forward in this."
Bagnaia and his team mates, however, won't be Bastianini's only opponents in a 2023 that promises to be pretty hot, with the loose cannon Marc Marquez ready to bring Honda back to the top.
"Marc is Marc. He has won eight titles and will be at 100%. I think he already improved by the end of 2022 - commented the Ducati rider - It will be fast and difficult to battle with him, but I have the potential to do it: a fast bike and a team whose full potential I still need to know. But there is not only Marc. There will also be Pecco, Quartararo, Mir, Martin. We will see during the season, with a different format".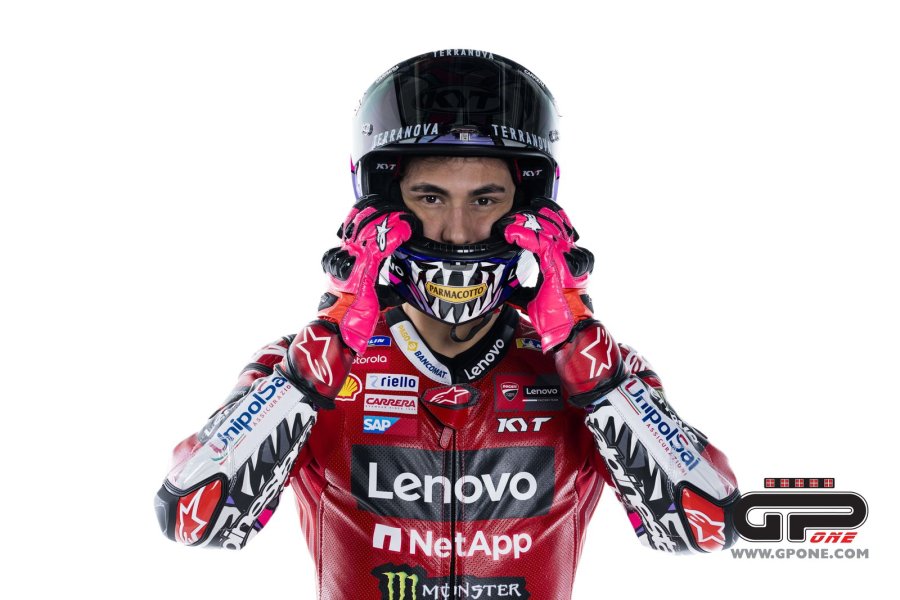 In fact, among the unknown factors for next season there will be the introduction of the sprint race on Saturdays, which could help to shuffle the cards on the table.
"It's hard to say now who will suffer the most from the sprints. One can make a prediction, but it may not be the right one. Maybe I, who wasn't at the maximum in the first laps, will surprise you (laughs). With the sprint race it will be different, also as regards the tyres. My style is to keep them more at the beginning and it could be a problem for me, but I'll try to change it - explained Enea - The first sprint race will be a test for all. Everyone will have to change their approach and maybe we'll ask Alvaro for some advice."
One of the aspects on which to intervene will certainly be Qualifying, where Bastiniani has already started to improve: "It's a weak point that I've improved over time. I think I've always started from the front in the last few races and I have to try to continue with the same philosophy. With the 2019 bike it was difficult to get a good qualifying" concluded the Ducati rider, who can't wait to race in front of the Mugello crowd.
"It will be nice to see the Ducati grandstand, because I'll be part of it. It's a very big satisfaction, but we will see because Mugello, unfortunately for me, has never been too lucky a race. Something always happened. Let's hope that changes this year."